The Rafael Benitez Column: Steven Gerrard can recall how Liverpool blocked out Zlatan Ibrahimovic
England must create a screen in front of the Sweden danger man and starve him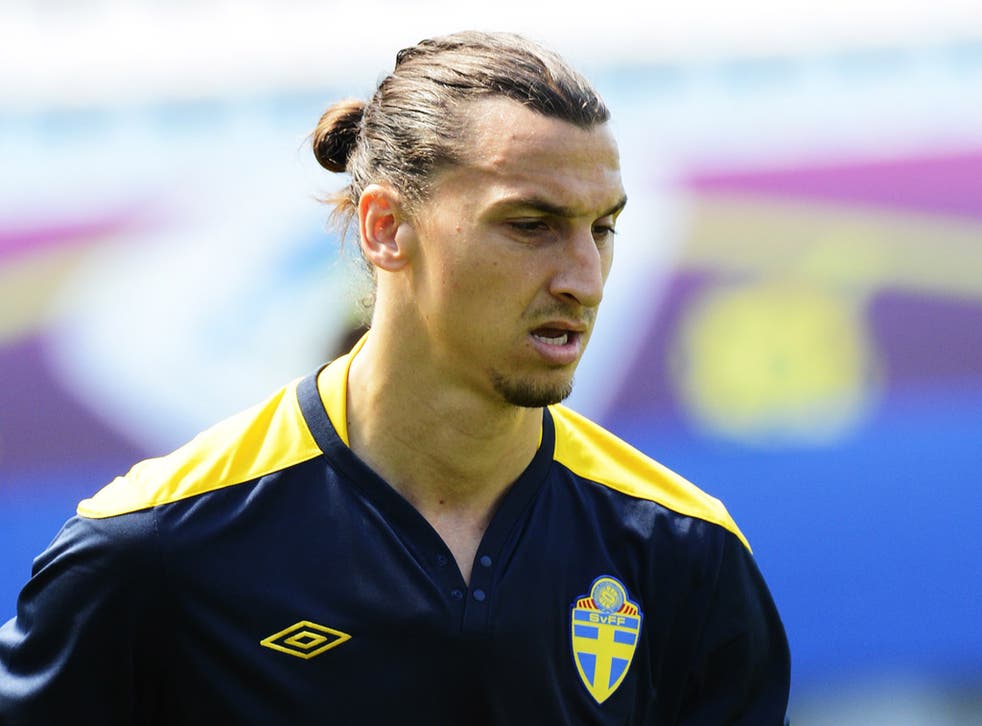 England have a very clear obstacle tonight when they play Sweden in Kiev. Everyone will be talking about Zlatan Ibrahimovic and the impact he has already had in these championships for his country and before I go any further on the subject of England I must say that I think that there is a way of dealing with him.
It's seven years since our Liverpool team encountered Ibrahimovic in the quarter-final of the Champions League, on our way to the Istanbul final of 2005. He was the big threat in Fabio Capello's Juventus side who we met at that stage but our three-man defence in the Stadio delle Alpi shut him out for the goalless draw that sent us through, after a 2-1 win at Anfield.
Yes, Ibrahimovic is very dangerous in the air and he has a very fine touch, but he doesn't like physical contact too much. He's not the quickest player but when he receives the ball to his feet, he likes to keep it, controlling with his chest, perhaps, and bringing other players in. He likes to turn, pass, maybe win some fouls. You might say he's a little like Peter Crouch in some of these positive respects – a player who makes up in other ways what he might lack in pace.
The key is to create a screen in front of Ibrahimovic, to prevent him receiving the ball in those areas. Like so much else, that is a job for Steven Gerrard or Scott Parker in the Olympic Stadium at Kiev. They will frustrate him.
In Turin with Liverpool that night in April 2005, we had six men in midfield, with Xabi Alonso holding, so Juventus could not find Ibrahimovic with the ball. It was a 3-5-1-1 system we used and after they had tried and tried without success to locate him with precise passes, it meant they had to try to find his threat in the air. But Sami Hyypia, who was playing for me with Jamie Carragher and Djimi Traor in our defence, was better than Ibrahimovic in the air. There was one cross from Fabio Cannavaro that reached him but he put it over the bar. We were not expected to come away from Juventus with much that night but we were organised for Ibrahimovic, as England will need to be.
Of course, England will not want a 0-0 draw of their own in Kiev because that will bring a lot more pressure on an already tired team. The important thing for Roy Hodgson's side will be not to have their two banks of four defending so deep. They didn't take advantage of the high line of the French team in Donetsk on Monday. When you are so deep, you find that when regain the ball you have the other team on top of you. So, without doing too much the opposition can stop the counter-attacks. This means that you have to be very, very precise with the first two passes when you regain the ball, if you are to create the space which enables you to start working with the striker.
England were defending 4-4-2 and attacking 4-2-3-1 and to me that was right. But they couldn't create too much in counter-attack because they were too far back. John Terry would regain the ball but Karim Benzema or Samir Nasri would be on top of him so it would not be easy for him to play a simple pass. A lot depends on the energy of the wingers or the attacking players to break out fast from those deep positions. If you don't have the energy, it will be hard to get up the field.
Everyone had been talking about France before the game. But their system was flawed because they didn't run behind the defenders and get strikers into the box. Benzema and Nasri and Franck Ribry like to play little passes between each other – to copy the style of Spain, if you like. But again you have to be very precise to play in this way and in the end they were not a threat because they were not getting anyone into the box. Their difficulties were more about themselves than about England's central defenders. In the end, all they could do was shoot from distance.
How could it all work differently against Sweden? Well, Sweden have conceded quite a lot of goals from headers – seven in 11 games – which could tell us there is an opportunity here. Against France, England's two banks of four were sitting so deep that I don't think Andy Carroll would have been an option, even as a substitute. But a side who concede a lot of headed goals in this way might be one who are also defending too deep – allowing cross after cross, and therefore more goals.
If England, have possession, control the game, assume they are stronger than Sweden and attack them, they will be closer to the box, and it will then be important to have someone who can head the ball. With Carroll, you could be sure you have a chance with the first ball in, or the second ball. He could be a good option.
Anyway, Stevie will remember all about Zlatan and Juventus. He missed the Turin leg with an injury but he was very strong in our win at Anfield, driving the play. He is playing far deeper for Roy Hodgson and driving forward far less but I think that is correct. He is the England midfielder who can pass the ball and switch the play better than all the others. He can also be that shield to frustrate Zlatan, who definitely won't have forgotten him.
Hodgson needs tired players to be honest with him
There is a lot of talk about fatigue in the England team and it is certainly interesting to see the way Poland and Russia have been able to play. They seem to have greater intensity and tempo.
The conditions are cooler in Krakow, where England are based, than in Ukraine where they are playing. In 2007, before Liverpool went to Athens for the Champions League final against Milan, we trained at Murcia in south-east Spain. But you can't control the weather, of course.
In my experience, the difficult part is making sure players are being honest when they say they are OK to play. I remember when I was at Valencia, having four players who came back from international duty and said: "Yes, yes we're fine." In the first minute of the game I could see they could not run.
All these England players are fighting for places and want to play, so they commit everything to play. It is why Scott Parker didn't want to come off the field when the bench asked him to do so the other night in Donetsk.
As a manager, however tempted you might be to play one of your best players just because he says he's fit, you have to be honest with yourself. If a winger or a striker, with the bursts of pace they need, is just slightly off his game you will see it the minute he starts the game. Then it will be too late.
Keep your eye on captain Kuba
They call the Poland captain Jakub Błaszczykowski just "Kuba" and I think the goal he scored against Russia the other night was so good that we know he will be one to watch if his country progresses.
One of the great things about tournaments is the way they can introduce us to new players.
That goal against Russia wasn't good luck – watch the way he went inside and scored. That was enough for everyone to be asking if he can prove other things in this tournament.
Rafael Benitez's website, rafabenitez.com, provides more tactile analysis and insight into Euro 2012 and wider football issues
Join our new commenting forum
Join thought-provoking conversations, follow other Independent readers and see their replies