Ronaldo goes for £12m? It could happen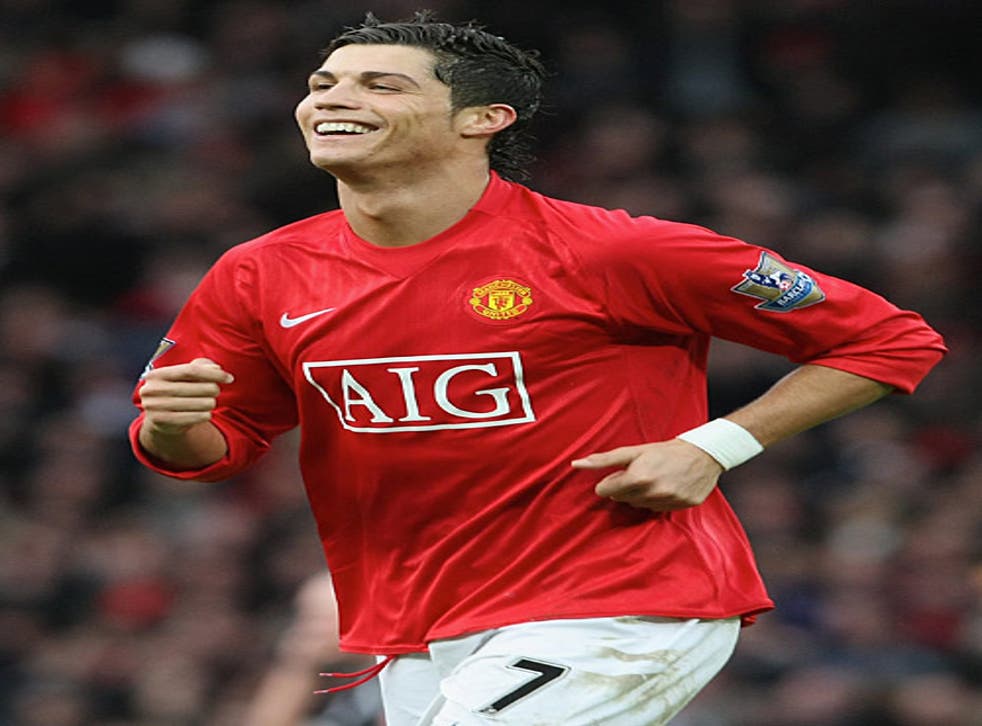 The football transfers and contracts market is about to undergo a seismic shift on a par with the Bosman ruling after the Court of Arbitration for Sport in Switzerland yesterday made a landmark ruling on Andy Webster's unilateral breach of contract from Heart of Midlothian in 2006.
The CAS decision, which also took a sideswipe at the handling of Webster's case by football's world governing body, Fifa, effectively enshrines a formula that allows a player to breach his contract after a "protected period" and pay his club only the value of his remaining wages in compensation.
It means Manchester United's Cristiano Ronaldo, one of the hottest properties in world football, could theoretically walk away from Old Trafford in 2010, then aged 25 and arguably at his peak, for £12m. Cesc Fabregas could leave Arsenal in 2010, then aged 23, for a similar sum.
The implications will be huge. Player power has moved up several notches at a stroke. Clubs will be under pressure to update contracts, at improved salary levels, much more frequently. And massive transfer fees could become either a thing of the past, or an enormous risk.
The Webster case started when the player, now 25, unilaterally breached his contract with Hearts in the summer of 2006. That was his right under Article 17 of Fifa's transfer regulations. A player, if aged under 28 when he signs a contract, can breach it after three years. If he is 28 or over, he must serve at least two years. In 2006, Webster had served three of four years.
Against the wishes of Hearts, with whom he was in dispute over a new deal, Webster handed in the required 15 days' notice and left. He subsequently joined Wigan and is now on loan at Rangers.
Hearts sought £4.6m compensation, arguing Webster was worth that much. Southampton had tabled a firm £1.5m bid and Blackburn were also interested. Webster argued he should pay just the value of the one year left on his deal, or £150,000.
Hearts complained to Fifa in November 2006, and in April 2007 Fifa's dispute resolution chamber said Webster should pay Hearts £625,000. Yesterday's CAS ruling criticised Fifa for picking that arbitrary sum, saying: "The DRC misapplied Article 17 of the Fifa Status Regulations and in doing so violated procedural requirements by failing to explain how it arrived at the figure of £625,000 compensation."
In May 2007 Webster, Wigan and Hearts appealed to the CAS, the first two seeking a lower settlement, and Hearts more money. A CAS panel of three leading lawyers heard the appeal in October. Yesterday's ruling says Webster and Wigan between them have to pay Hearts only £150,000.
In a 48-page document of dense legalese, the CAS set key precedents. First, that compensation should be paid in such cases, but only the remaining value of the contract. "The panel finds there is no economic, moral or legal justification for a club to be able to claim the market value of a player as lost profit," the ruling said.
Second, that transfer fees are only applicable for the "protected period", beyond which they cannot be claimed back in compensation "unless such form of compensation is stipulated in the employment contract". In other words, unless there is a fixed "buyout" fee, only the remaining wages are payable.
Yet "buyout" fees are not necessarily desirable for clubs because the clubs themselves might have to pay such sums if they want players to leave for any reason. Thus constantly updated contracts and "resetting" the protected period will become the norm, or else players will walk for relative peanuts.
Pay and go: What it would cost top players to walk away
Player/Current Contract/'Available'/Age then/Cost*
Dimitar Berbatov (Tottenham) 4 years (07/06)/Summer 2009/28/£1.3m (one year's wages)
Cristiano Ronaldo (Man Utd) 5 year (04/07)/Summer 2010/25/£12m (two years' wages)
Cesc Fabregas (Arsenal) 8 years (10/06)/Summer 2010/23/£12m (four years' wages)
Nicolas Anelka (Chelsea) 4.5 years (01/08)/Summer 2010/31/£10m (two years' wages)
Fernando Torres (Liverpool) 6 years (07/07)/Summer 2010/26/£12m (three years' wages)
* Assuming no contract renewal before the date of availability; and assuming no fixed, specific buy-out fee has already been written into the player's contract
Join our new commenting forum
Join thought-provoking conversations, follow other Independent readers and see their replies