Sepp Blatter insists a handshake should solve any race row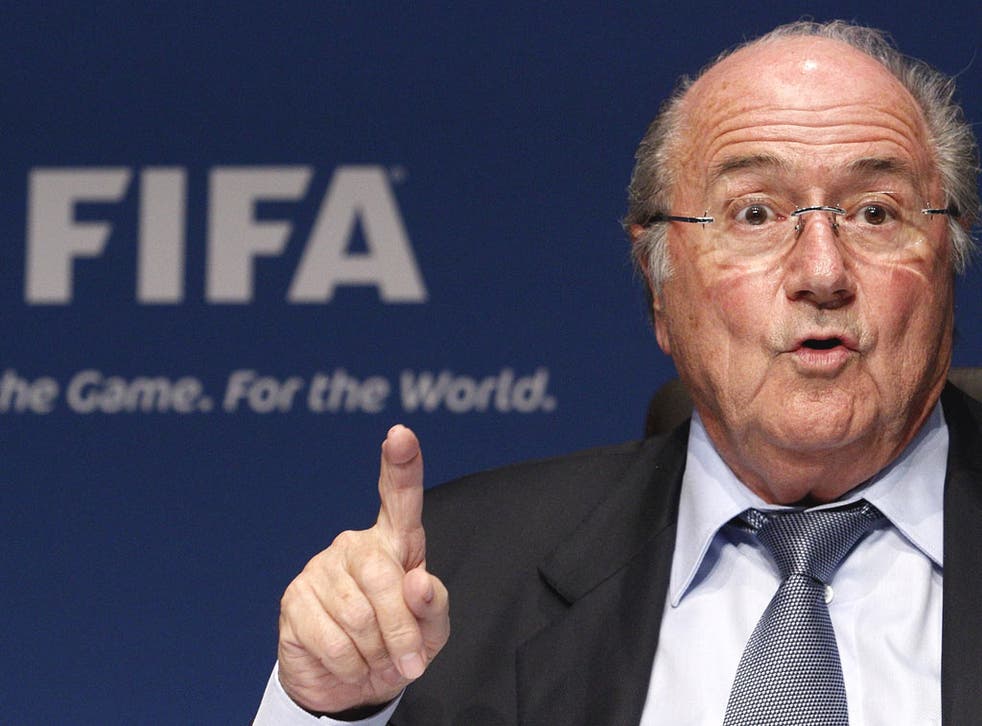 Sepp Blatter, Fifa's president, made the extraordinary claim yesterday that a handshake should be enough to settle any incident of racist abuse on a football pitch – but that there is no racism in the sport that he oversees.
Little more than an hour before the Football Association announced that Luis Suarez was being charged with racially abusing Patrice Evra during a match between Liverpool and Manchester United last month, Blatter gave an interview to CNN in which he was asked whether he thought there was any racism on the pitch.
Blatter said: "I would deny it. There is no racism, there is maybe one of the players towards another, he has a word or a gesture which is not the correct one, but also the one who is effected by that, he should say that this is a game. We are in a game, and at the end of the game, we shake hands, and this can happen, because we have worked so hard against racism and discrimination.
"I think the whole world is aware of the efforts we are making against racism and discrimination. And, on the field of play sometimes you say something that is not very correct, but then at the end of the game, the game is over and you have the next game where you can behave better."
Blatter's comments brought an angry, and bemused, reaction from Rio Ferdinand and other current and former players. Ferdinand said via Twitter: "Tell me I have just read Sepp Blatter's comments on racism in football wrong. If not then I am astonished."
The Manchester United defender and former England captain later added: "I feel stupid for thinking that football was taking a leading role against racism... it seems it was just on mute for a while." Stan Collymore, the former England striker turned TV pundit, described Blatter's remarks as "disgusting" and "condescending in the extreme."
It is another example of Blatter's capacity to make bizarre errors of judgement – he later sought to play down his comments via a statement in which he said he had been "misunderstood" and acknowledged that racism "continues to exist in football" – and will give further fuel to those who believe he has to stand aside if the world governing body is to begin to repair a reputation battered by repeated allegations of corruption against senior figures.
Last month Fifa announced a number of proposed reforms after what Blatter had described as the worst period in the organisation's history. He said yesterday: "This tough time has given us, and given me, the necessary energy to bring back ... the credibility of the institution of Fifa."
At next month's meeting of the Executive Committee in Tokyo, Fifa are due to release documents revealing the names of high-ranking current and former officials accused of taking bribes. Blatter said of the decision to release them: "It's good to go forward, and into the future and we go definitely, but if there is one case in the past then we have to open it and close it."
Join our new commenting forum
Join thought-provoking conversations, follow other Independent readers and see their replies