Terry Venables column: Cheer up! I saw signs of hope for England against Norway
A remark I hear all the time is 'how come we do so badly?'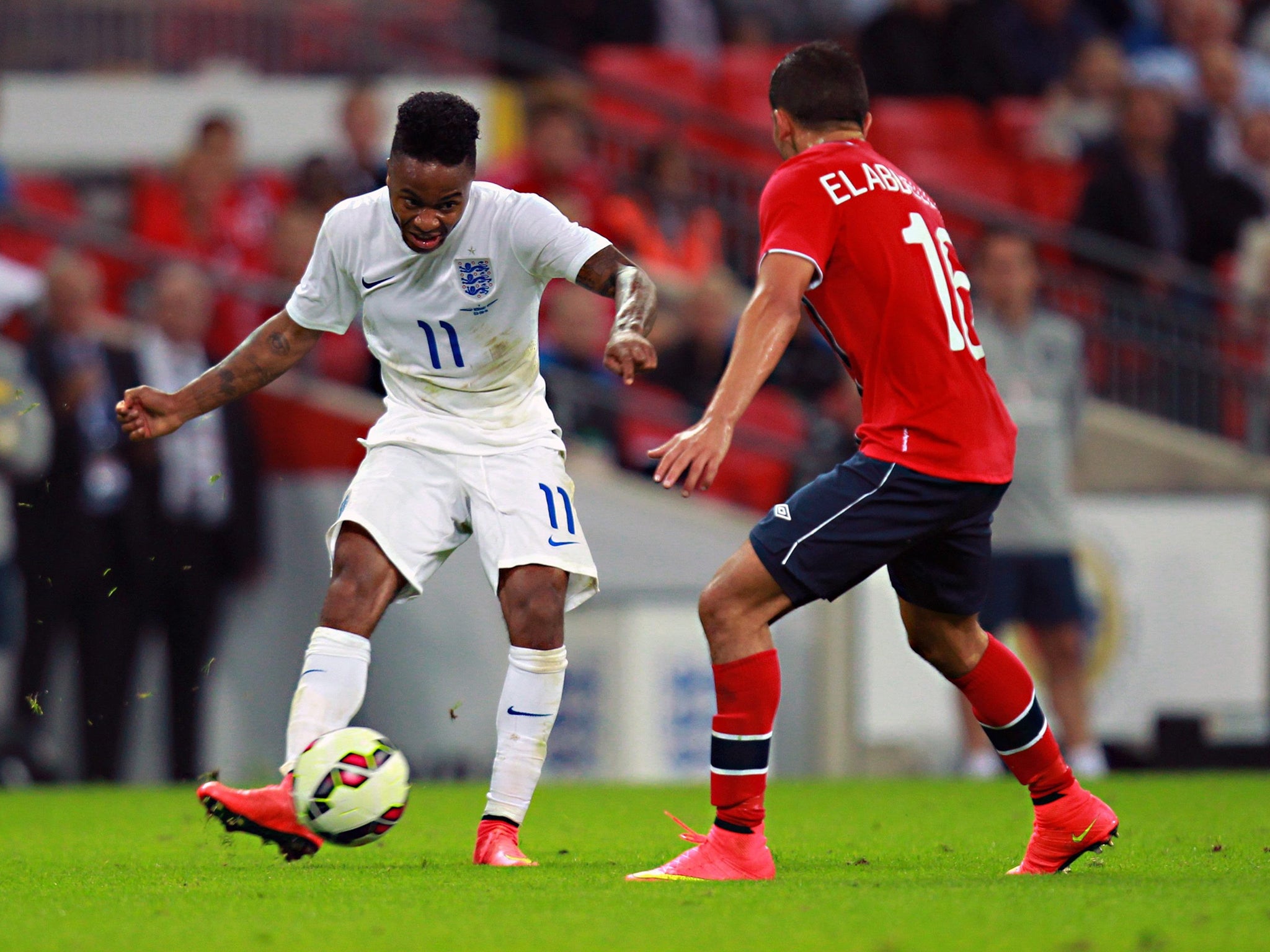 It's a remark I hear all the time whenever England fail to live up to expectations: "How come we do so badly, when we look OK on paper?"
That sentiment was loud and clear after Wednesday's scrappy win against Norway. Sadly, it's fair to say the national team seems to be at an all-time low at the moment and there seems to be a resignation across the country that we're not very good, there's not much we can do about that, so get used to it.
I inherited a similar apathy when I took over England just before Euro 96. It was as though everyone – players and fans – were resigned to perpetual defeat and more years of hurt. I felt differently then, I saw opportunity and promise then – and I see exactly the same now. In fact, I saw enough against Norway to be convinced England have a great deal to be positive about and that we have a group of players capable of taking us to the level we all want to see.
I remember from the 1950s – with Nat Lofthouse, Stanley Matthews, Billy Wright and Tom Finney – we have always had talented teams. What we've got to remember is that it isn't always the talent that gets you through. Otherwise, why haven't we won as much as we should have? The mentality has got to change. Have we got the mentality of the Germans? No.
England 1 Norway 0 player ratings
Show all 12
The hard work has got to be there. Not just running up and down, but thinking "can we get a system to work?" We need to take a leaf out of the books of other successful teams. The group has to stick together and the players have to know their jobs. We want to be working and playing until the last whistle, until it hurts. The Germans have always done that.
When I took over as manager, we went to a big conference in London, with all the Europeans attacking us as not good enough. It was a rock bottom. I said to the players, this is what they think of us, they are just insulting us. Those insults have got to make us stand up and be men, and not worry about anything else.
Outnumber them in midfield
In international football you have to make sure you outnumber them in midfield, even if you can't outplay them. Whatever way Roy wants to play, we've just got to outnumber them.
We could push the two full-backs in, or we could pull one back from the front, like I used to do with Teddy Sheringham. Wayne Rooney can absolutely do that role, I think he does it well. They could even get a player from the back to come out into midfield, like Gary Cahill.
Under Fabio Capello, when we played two in the middle of midfield, the wide players were never tucked in enough, and if there are two of them they are going to get out-run every time. So the outside players, like James Milner, have to tuck in, so the opposition can't go through the middle of us. Then they have to go round the outside, which is the long way round.
If you can outplay them, great. But if you can't, put a four in there against their three. Or if they've got a four, then play a five. But if you win that midfield and outnumber them, then you can press them, rattle their cages early on and upset their game.
We must unleash Sterling
Raheem Sterling causes opponents trouble. The boy is, without a doubt, an outstanding player. He does well from long distances but when he is playing in that hole, he can get into the goal area all the time. I am not sure he's a real goal-scorer at the moment, but I think he has it in him to be one.
The hardest thing you have to do as a footballer is run with the ball. It's one of the most tiring things to do. If you run with it, like he does, you've got to have the energy to be cool, sharp and clinical at the end.
Sterling, and Rooney and Daniel Sturridge have got to be free to move around. They can rotate. Sturridge and Rooney can play up there, with Sterling in that hole, or Rooney can drop back, or even Sturridge can come back. That rotation complicates the game for the opposition. Your passing has to be sharp and quick at international level. There is no point passing it round and ending up back where you started.
Find some leaders
We have got to play with the heart and the head, not just one or the other. But we need some leaders and I don't know if we've got enough. Players look to leaders. When I was manager they used to look to Stuart Pearce, Tony Adams, Paul Ince, Paul Gascoigne, Teddy Sheringham and Alan Shearer. Those guys were so determined to win. Then it moved on to the next generation, to David Beckham and Paul Scholes. So Roy knows that he has got a job on his hands now.
What we want is tough, resilient men. People say "do you prefer talent or aggression and hard work?" I want both, I don't want to choose. We don't want Hollywood stars, we want players that want to play for their country. It is too big to let it slip away. The supporters rely on us, they have to get behind the players and give them confidence, then it's up to the supporters to take it forward.
Keep 11 men on the pitch
I still wasn't quite sure about Jack Wilshere last year, I am not sure what midfielder he is going to be. He is inclined to tackle a bit recklessly. People criticised Paul Scholes for it, he was a fantastic player but every now and then he could be a bit reckless.
One thing I always said to the players before a game: do not get sent off. If anyone is going to get sent off, let it be the other guy. It is invaluable to have an extra man for part of the game. Forget that. Get up and walk away even if someone does the worst thing, if they spit at you. Just walk away and just say he's the mug, he's the guy in the wrong, not me. All those little things, those percentages make a huge difference, if we are down to 10 men for 30 minutes or 15 minutes.
Join our commenting forum
Join thought-provoking conversations, follow other Independent readers and see their replies