The Last Word: Rangers court the Premier League as a friend in greed
When it comes to delusions of grandeur, Charles Green might have found his niche
Michael Calvin
Sunday 18 November 2012 01:00 Comments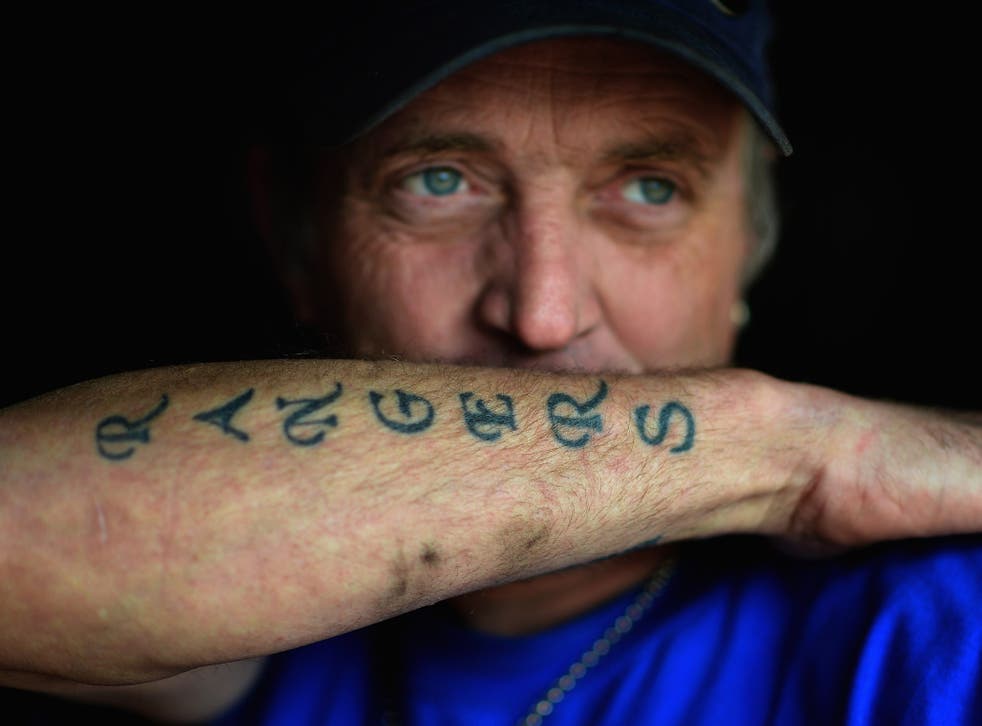 Glasgow Rangers are bigger than any Premier League club apart from Manchester United. Arsenal lack their fan base and global stature. Barcelona and Real Madrid, driving forces of a sport destined to be shaped by satellite TV viewers in the developing world, would welcome the Old Firm to La Liga.
There is a tiresome familiarity about the bombast of the Rangers chief executive, Charles Green, a man with an unimpressive past hawking an uncertain future. At times, his sales pitch for the shadow club's forthcoming share issue sounded as if it had been conceived during a particularly hectic happy hour on Sauchiehall Street.
United, with admirable comic timing, immediately rejected his claim that they favoured Rangers' installation in the Premier League. Other supposed allies – unidentified "big clubs" – spurned invitations to break cover. By contrast, Peter Lawwell, Green's counterpart at Celtic, appeared a little too desperate to join the debate when he refused to commit his club, long term, to Scottish football. Follow, follow, indeed.
After being condemned as a "hatchet man" and walking away from the wreckage of Sheffield United, Green's career was as a journeyman businessman. Suddenly, like many of his species, he claims a football club "is much more than a business opportunity" to him. He will not leave Ibrox until it echoes with the Champions' League anthem.
Inevitably, the business plan is dependent upon its delusions of grandeur being funded by fans, who are expected to contribute £21 million to Rangers' flotation on the AIM market.
There's enduring loyalty to the brand even if, officially, it no longer exists. The old Rangers, whose heritage Green is so eager to embrace and exploit, retain an emotional pull, despite leaving an unpaid tax bill of nearly £100m. The return of Walter Smith as a director cannily allows everyone to bask in the reflected glory of his 10 League titles as manager.
Green, to be frank, comes across as smug, materialistic and covetous. He may very well have found his niche. The Premier League was founded on greed. Its global success is a celebration of avarice. Its spin doctors have been busy briefing chief executive Richard Scudamore's opposition to the Old Firm's adoption, but it is wise never to say never.
Scudamore, whose achievement in pushing TV rights income beyond £5 billion is regarded as stellar, even by his enemies. His legacy is assured. Premier League club owners are as difficult to herd as goldfish, but they have unanimity of purpose when it comes to making money.
It is telling that the sudden interest in financial fair play has coincided with the realisation that the TV windfall is likely further to enrich players and agents. It is equally revealing that their refusal to reach a consensus is a consequence of individual circumstance. Self-interest is paramount.
The Old Firm are not big clubs in a competitive sense, but they have significant economic impact. There are two ways they can be accommodated in a reconstituted Premier League.
The simple solution, co-opting Celtic and Rangers, is inconvenient because the extra fixtures would expose the myth that the PL is committed to the welfare of the England team. The alternative, tossing the Wigans of this world aside in a breakaway, has powerful precedent.
The PL's ambition is limitless. Its influence grows by stealth. It has cleverly corporatised community projects, and annexed youth football through the ill-conceived Elite Player Performance Plan. It is only a matter of time before it seizes strategic control of coaching from the FA.
As bizarre as it seems, Green's vision is golden.
Please do not Don martyr's mantle
News just in: football, like life, is unfair. It is an imperfect world populated by individuals who lack class, conscience and moral compass. So please, AFC Wimbledon fans, spare us your theatrical martyrdom. Save your overwrought promises you will never darken the demon's door.
You have won the moral argument whatever the result of the FA Cup second- round tie at Milton Keynes Dons on 2 December.
The occasion will be a timely reminder of injustice, an invitation to celebrate a club conceived in the aftermath of deceit and betrayal.
Pete Winkelman, the man who created the MK Dons franchise, has been stupidly provocative. Yet his club are community-focused. They have attracted new fans, of all ages. They deserve a little respect too.
AFC's rise from the Combined Counties League has been inspirational, but money is tight. A good man, founding father Terry Brown, has been sacrificed because of the overriding need to stay in the Football League. Perspective, people.
The last time I gave the merest hint it was time to move on, the invective lasted for weeks. Feel free, if it makes you feel better.
Pompey power
Portsmouth have no manager and a random set of players. Yet their fans continue to justify the old 12th-man cliché. It is in football's best interests that the Power to the People fundraising campaign to underpin the Supporters Trust's share issue succeeds.
Register for free to continue reading
Registration is a free and easy way to support our truly independent journalism
By registering, you will also enjoy limited access to Premium articles, exclusive newsletters, commenting, and virtual events with our leading journalists
Already have an account? sign in
Join our new commenting forum
Join thought-provoking conversations, follow other Independent readers and see their replies