The Last Word: Villas-Boas can survive the culture vultures and set Spurs in full flight
In short, his many detractors suspect that AVB fancies himself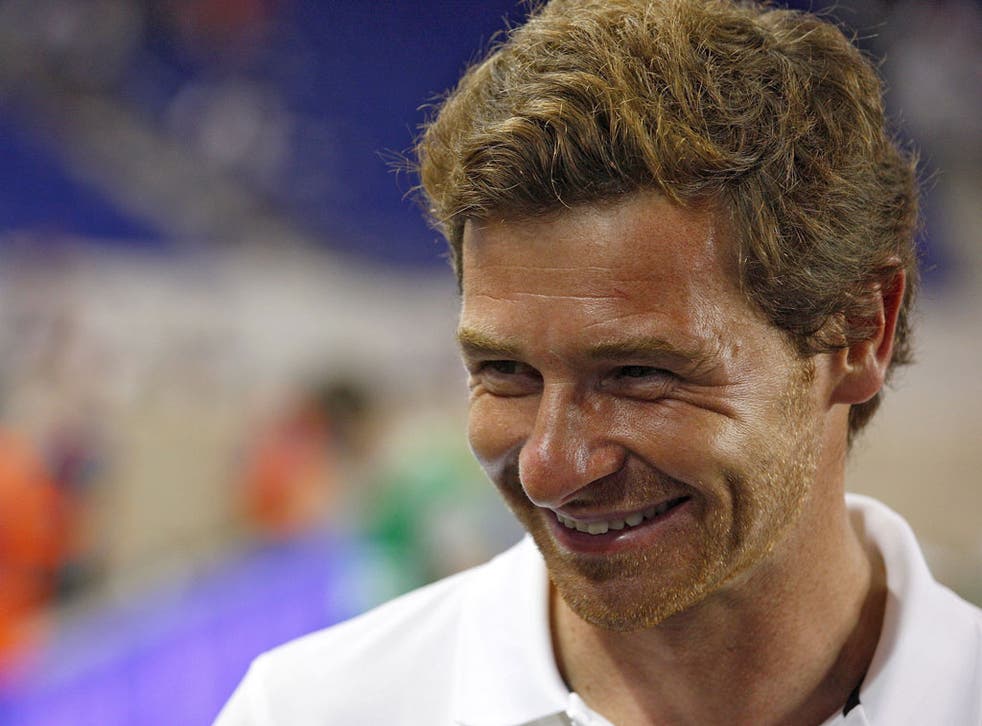 One win at Reading won't scatter the vultures loitering over the new Tottenham manager, their wings flaring angrily in Harry Redknapp's sinking sun. But then the vulture was not designed to dissemble. Its head leers hideously from that hunched cape, as though from a stained old mackintosh. A creature that ugly could not possibly be a vegetarian. Sure enough, those eager to depict Andre Villas-Boas as carrion – not least those Spurs fans who had booed his new team's first skirmishes together – seem most provoked by his very youth, polish and glamour.
They see AVB's vanity as seamless: his intellectual pride extending to a broader self-regard, a precocious assumption of superiority over a slack-featured old man, who himself played up to an image of unpretentious semi-literacy, and credited his success to sheer human instinct and warmth. In short, they suspect that AVB "fancies himself". And, reduced to a privileged Iberian dilettante, murmuring compliments to the mirror in five languages as he manicures his stubble, he might in turn betray an equally superficial complacency in those methods that likewise set him apart from his predecessor.
Last week Redknapp lampooned the coaching style associated with his successor in terms that will have made equal sense to both camps. To AVB, in fact, the very suggestion that 70-page dossiers merely mess with players' heads will expose the limits of Redknapp's ambition. A primitive dependence on intuition and gumption was never going to introduce the flexibilities required to take Spurs – wholesomely restored as they were – to the next level. OK, so maybe it's not rocket science. But nor is it just a case of telling them to "effing run about a bit".
To cut-the-crap Redknapp, sophistry and sophistication are one and the same. He scoffs at agonised cerebration over formations. Some of this may be bluff. But he plainly mistrusts those pilots who explain the exhilaration of flight by reference to all those dials and buttons on the console.
In the media, at least, the AVB debate has found a new crucible in the arrival of Hugo Lloris. Never mind the relative roles of the manager and his employer, Daniel Levy. The net result is a choice between a seasoned Premier League professional whose experience (and, therefore, reliability) is eloquently evinced by the fact that he is entirely bald, and a Continental interloper with a youthful shock of dark hair and romantic cheekbones.
It is no coincidence, presumably, that Lloris has chosen shirt No 25. That is his age, as a goalkeeper entering his prime, already world-class and 16 years younger than Brad Friedel. The veteran's sprightly response has delighted those imploring AVB to fail. Ostensibly, he must now deal with the captain of France fuming on the bench. But the bottom line is that one of the key positions in the squad is now secured for its medium-term evolution. And if Lloris has to endure the indignity of a few weeks' observation, while adjusting to his defenders and their language in cup games, big deal.
Heurelho Gomes, for one, might well have been grateful for some such transition. And who knows? From the sidelines, Lloris might well resolve to redress the veteran incumbent's culpable reluctance to leave his goal-line. Ultimately, all parties can and will be sensible about this. Friedel already knew perfectly well he would not be No 1 next season. Levy has avoided a shotgun wedding in the summer. And Lloris, with his excellent distribution, will very soon be the bedrock of a team aspiring to something more lasting than living on its wits. The keeper-sweeper role, after all, is just the kind of thing that might have featured in those "long, boring speeches on tactics" that maddened Rafael van der Vaart before Redknapp rescued him from Real Madrid.
In the end, when Redknapp's men asked themselves whether they had a head for heights, they succumbed to vertigo. If his apologists portray last Sunday as meaningless, they will doubtless take the same view of the fact that it was only Tottenham's second away league win of 2012.
Whether he benched Friedel or Lloris, you could guarantee that AVB was always going to be accused of disrespectful man-management, of an arrogant failure to learn his lessons at Chelsea. Yet while all the new signings bed down, he is already disclosing fresh dimensions in some – Sandro, most obviously – who had seemed to reach their limits either in Redknapp's mind or his tactics.
Though QPR will be no pushover tomorrow, the vultures have booked a committee meeting for Old Trafford next weekend. Spurs always roll over obediently there. And then just wait for mid-November, and consecutive away games at Manchester City, Arsenal and Lazio. How succulent a prey he will be, this preening, condescending usurper of pally 'Arry!
Well, let's see. The battle lines are drawn. One camp – the vultures, or those they mock as believing in Santa Claus – is going to enjoy its Christmas turkey a good deal more than another. To some of us, however, there is already evidence that AVB is both old and ugly enough for the beautiful game.
Register for free to continue reading
Registration is a free and easy way to support our truly independent journalism
By registering, you will also enjoy limited access to Premium articles, exclusive newsletters, commenting, and virtual events with our leading journalists
Already have an account? sign in
Register for free to continue reading
Registration is a free and easy way to support our truly independent journalism
By registering, you will also enjoy limited access to Premium articles, exclusive newsletters, commenting, and virtual events with our leading journalists
Already have an account? sign in
Join our new commenting forum
Join thought-provoking conversations, follow other Independent readers and see their replies