Neymar admits he is happier than ever at PSG after overcoming 'difficult times'
The Brazilian has one year remaining on his contract but admits he is content in Paris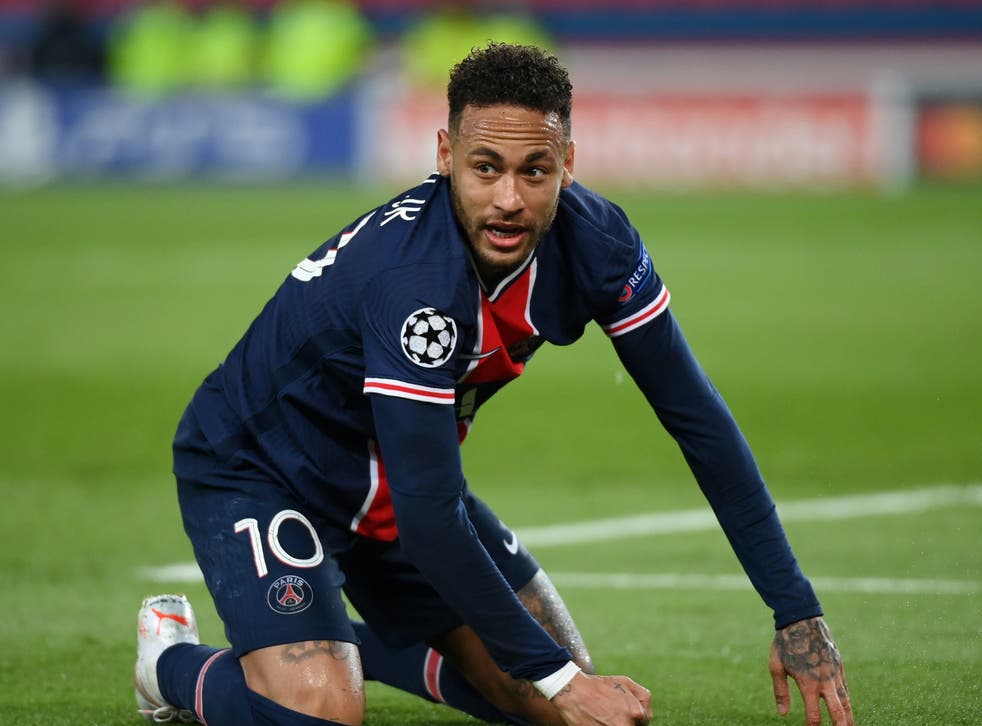 Neymar has revealed he is content at Paris Saint-Germain after overcoming "difficult times" ahead of the Champions League semi-final against Manchester City.
The Brazilian has been in outstanding form for Mauricio Pochettino's side, who are looking to return to the Champions League final and avenge their defeat to Bayern Munich in last year's showpiece match.
And Neymar, who has just one more year on his contract at the Parc des Princes, insists despite speculation over his future he could not be happier right now.
"I spoke about this after the last game as well. I don't think I need to say more," Neymar said. "I have got time left on my contract here at PSG. We want to do what is best for everyone. I have already said that I am happy here and I feel much better than in the previous seasons.
"There are some aspects that I have improved here. I also went through difficult times with things that people know about. I have always worked hard and have always been professional, contrary to what some people believe."
Neymar has also revealed the team "will do anything to win" against Manchester City and secure a place in the final in Istanbul.
"It will certainly be a difficult game," the Brazilian added. "There is no easy team at this level. Manchester City are a top-level team, it's a semi-final. It will be as hard as it was against Bayern. We will do anything to win.
"PSG have grown a lot, the club is more respected. When people talk about PSG, they know that we are in the last four, five or six teams in the Champions League. We are on the verge of winning the Champions League."
Join our new commenting forum
Join thought-provoking conversations, follow other Independent readers and see their replies