Abramovich's visit raises pressure on Villas-Boas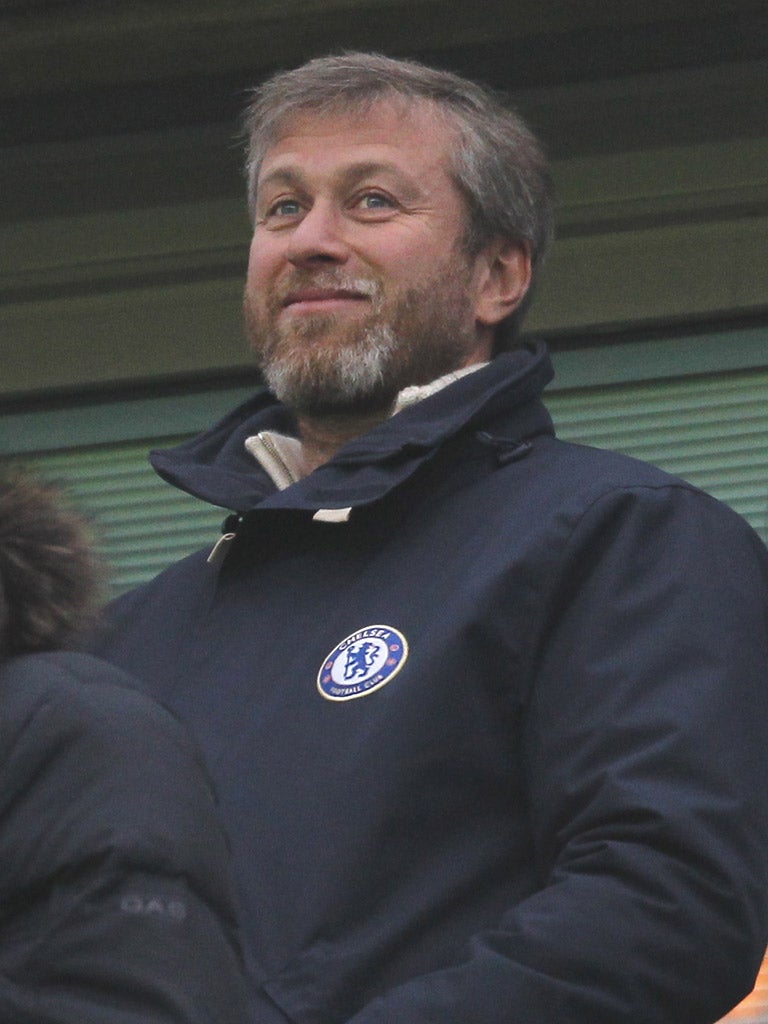 Chelsea last night confirmed that their billionaire owner Roman Abramovich had visited the club's training ground before their controversial draw with Manchester United on Sunday.
The move puts further pressure on manager Andre Villas-Boas, who has struggled to implement the needed transition at Stamford Bridge, both in terms of playing style and personnel.
For the first time this season, Abramovich watched training and spoke with Villas-Boas at length on Saturday and then spent time in the home dressing room after a 3-0 lead had been surrendered in such dramatic style 24 hours later, with Chelsea now fighting to qualify for the Champions League.
"Roman was able to visit on Saturday and he and Andre had a good chat after the training session, which is normal," said a club spokesman. "Roman likes to get down to Cobham and watch training whenever he can."
There is at least an apparent acceptance from Abramovich that overhauling a side and style determined by former manager Jose Mourinho will take time, but patience is not the Russian's forte.
Villas-Boas's repeated assertion is that he will be allowed to see out the three-year contract he signed last summer when he arrived at Stamford Bridge.
However, Chelsea trail league leaders Manchester City by 14 points and have Newcastle United, Arsenal and Liverpool now vying to claim fourth spot in the Premier League.
Sunday's capitulation at home owed much to the two penalties awarded against Chelsea by referee Howard Webb. Villas-Boas declined to be overly critical of the official but Sir Alex Ferguson did not.
Ferguson believed that Gary Cahill should have been sent off for a foul on Danny Welbeck in the first half of Sunday's game, a decision that could have significantly altered such an important contest.
"They should've had a man sent off... [but there was] nothing, no decision," he said. "That linesman [Darren Cann] [has] given a penalty kick against us from 40 yards away last year against Liverpool, this year against Arsenal, and he can't see that? He is all too happy to flag at Old Trafford for penalty kicks."
The Manchester United manager however, will not be sanctioned by the Football Association, which feels he was within his rights to criticise Cann and that he did not question the official's integrity.
Join our commenting forum
Join thought-provoking conversations, follow other Independent readers and see their replies