Arsene Wenger says Alex Iwobi will be fined if he attended party before Arsenal's defeat at Nottingham Forest
Iwobi was photographed at a party just before 3am in the early hours of Saturday morning, in the build-up to Arsenal's embarrassing 4-2 FA Cup defeat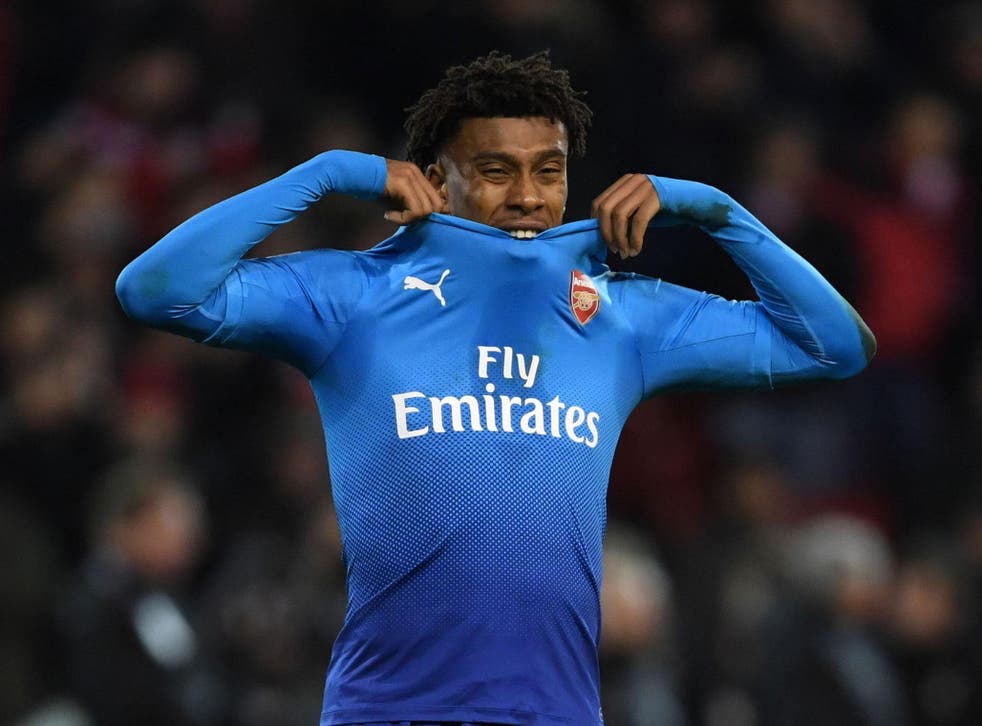 Arsene Wenger has said that Alex Iwobi attending a party two nights before a match is "unacceptable" and is preparing his fine his young midfielder.
Iwobi was photographed at a party just before 3am in the early hours of Saturday morning, in the build-up to Arsenal's embarrassing 4-2 defeat at Nottingham Forest in the third round of the FA Cup on Sunday afternoon, which Iwobi played.
Wenger was asked about Iwobi at his press conference this morning and confirmed that, if the claims in this morning's papers were established, that Iwobi would be punished.
Transfers: Players that are out of contract in 2018

Show all 43
"Yes, if that is true, he will be fined," Wenger confirmed. "It is impossible to go out 48 hours before a game. It's unacceptable. I will have to of course see him to see if that is right or not."
While Wenger insisted that he did not have the full facts of the Iwobi case, he did say that a "top-level professional" must at least try to prepare properly before a game.
"Who knows that," Wenger said, when asked if Iwobi's partying might have affected his performance against Forest. "You must have played football, you know that sometimes you want to prepare 100 per cent but sometimes it is not a guarantee that you will be at your best. But that is what is requested from a top-level professional."
Wenger also made clear that the party concerned was not the night before the game – when Arsenal were in a hotel – but in fact two nights before. "It was not the night before the game, it was 48 hours before the game," Wenger said.
"The night before the game we were in a hotel. But it is not acceptable and I will have to speak to him about that. First of all you have to be cautious with the news coming out. How long has he stayed? That is important. After, I will decide what happens."
Join our new commenting forum
Join thought-provoking conversations, follow other Independent readers and see their replies