Alexis Sanchez pays tribute to 'gentleman and a football master' Arsene Wenger
Sanchez reveals he reached out to his former manager after he announced he will leave Arsenal after 22 years at the end of the season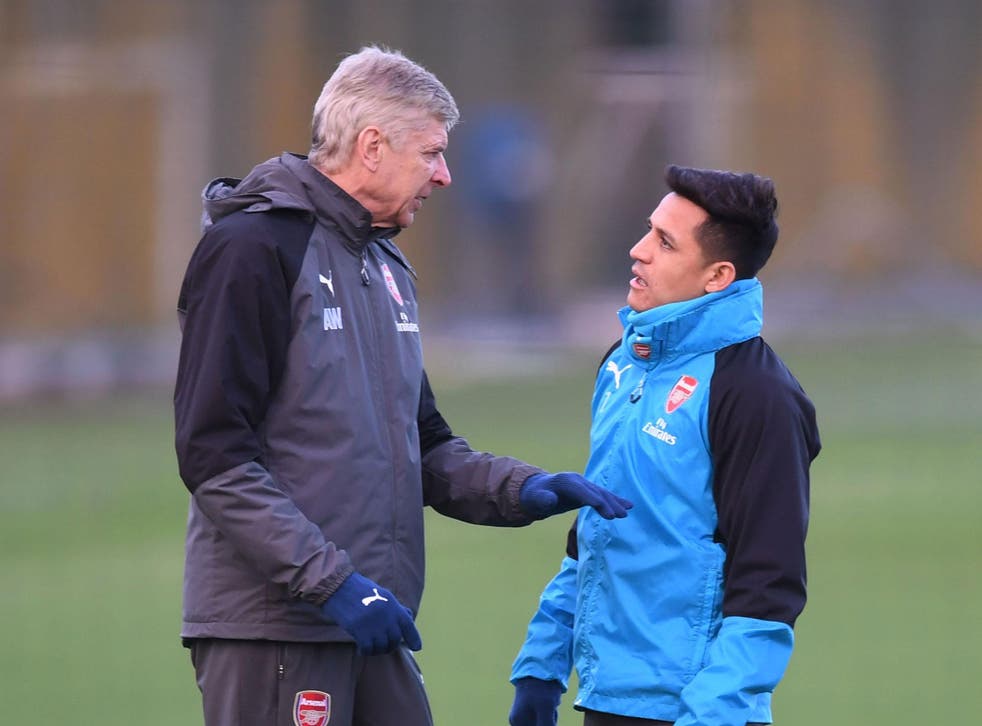 Alexis Sanchez expressed his gratitude to Arsene Wenger a day after the Arsenal manager announced he would end his mammoth 22-year reign at the club at the end of the season.
The Chilean moved to north London from Barcelona in July 2014 and went on to establish himself as one of the Gunners' key players before leaving for Manchester United earlier this year.
Sanchez, who scored 80 goals in 165 appearances for Arsenal, revealed he has been in recent contact with Wenger and described the Frenchman in glowing terms on Saturday evening.
Arsene Wenger's best moments as Arsenal manager

Show all 15
Speaking after United's 2-1 FA Cup semi-final victory over Tottenham at Wembley, Sanchez said: "I texted him yesterday to wish him the best. I could not say anything on social media but I texted him and he replied to me saying thank you to me.
"It's sad because he is a historical football legend, I always said he is a gentleman and a football master, he taught me a lot about respect and to be professional. I'm just so thankful to him."
United came from behind to make it into the final after goals from Sanchez and teammate Ander Herrera turned the match on its head.
And despite silverware now just being 90 minutes away Jose Mourinho says the club's focus will remain the Premier League.
"I think the feeling now is we need two victories and one draw to finish second with 81 points," he said afterwards. "The season is successful if we do a better Premier League season than Spurs, Chelsea, Liverpool and Arsenal.
"To break the 80-point target and to finish second against an untouchable winner is good. I don't think it's [down to the final] that the team is good or bad."
Register for free to continue reading
Registration is a free and easy way to support our truly independent journalism
By registering, you will also enjoy limited access to Premium articles, exclusive newsletters, commenting, and virtual events with our leading journalists
Already have an account? sign in
Register for free to continue reading
Registration is a free and easy way to support our truly independent journalism
By registering, you will also enjoy limited access to Premium articles, exclusive newsletters, commenting, and virtual events with our leading journalists
Already have an account? sign in
Join our new commenting forum
Join thought-provoking conversations, follow other Independent readers and see their replies