Alexis Sanchez 'works harder' than any other Arsenal player, says Alex Oxlade-Chamberlain
Chilean star has five goals in 12 matches since £35m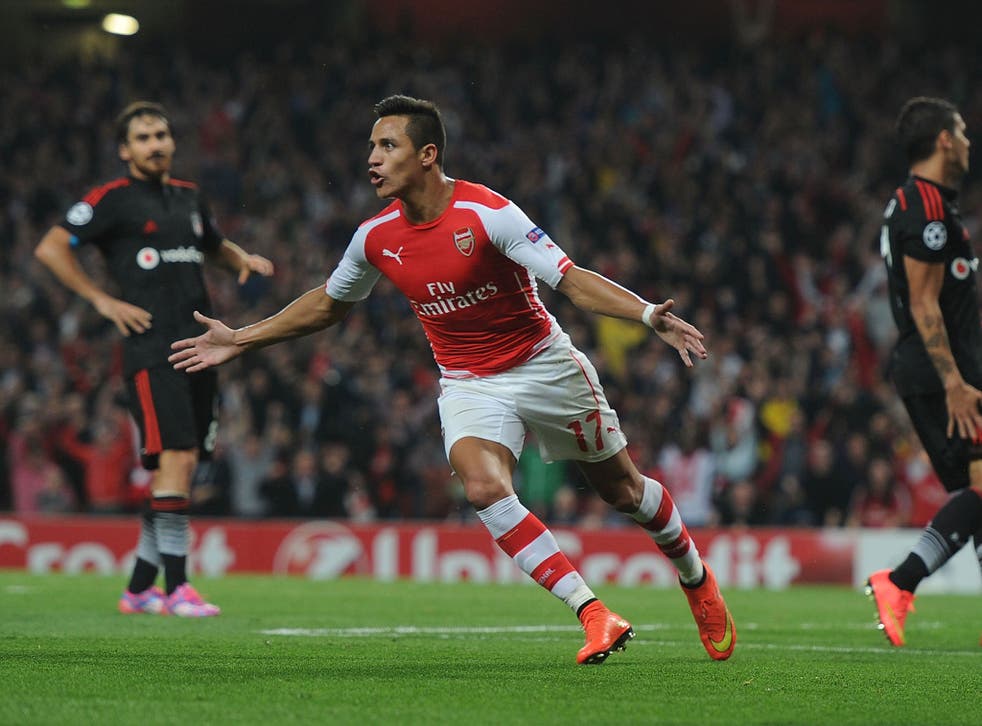 Alex Oxlade-Chamberlain has hailed the performances of Arsenal's newest star, Alexis Sanchez.
Sanchez, a £35m arrival from Barcelona in the summer, has five goals and two assists in 11 matches for the Gunners in all competitions this season.
With Aaron Ramsey, Mesut Ozil, Olivier Giroud and Theo Walcott all missing at various stages this season Sanchez has had to perform from the moment he arrived and will continue to be a key man for Arsene Wenger.
Oxlade-Chamberlain has not only praised the Chilean's quality, but also his work rate and committment.
"Alexis is a brilliant player and he does stuff that really does surprise you and you think, 'how has he got out of that one?', he told the club's website.
"Like against Southampton, he'll step up and put a free-kick in the top corner.
"I knew he was going to do that because in the warm-up he had four in a row in front of a lot of fans.
"When he stood up to take the free-kick in the game I said to Kieran [Gibbs], 'this is going in, you should have seen him in the warm-up' and he put it top corner.
"It's moments of brilliance like that [which show his quality] but at the same time he works harder than I think I've seen anyone work.
"He is so skilful but he also does the defensive work up front and sets the tone."
Register for free to continue reading
Registration is a free and easy way to support our truly independent journalism
By registering, you will also enjoy limited access to Premium articles, exclusive newsletters, commenting, and virtual events with our leading journalists
Already have an account? sign in
Register for free to continue reading
Registration is a free and easy way to support our truly independent journalism
By registering, you will also enjoy limited access to Premium articles, exclusive newsletters, commenting, and virtual events with our leading journalists
Already have an account? sign in
Join our new commenting forum
Join thought-provoking conversations, follow other Independent readers and see their replies