Ander Herrera reveals Louis van Gaal gave him the confidence to take his first-ever penalty in the 3-1 win over Liverpool
The Spaniard duly stepped up to score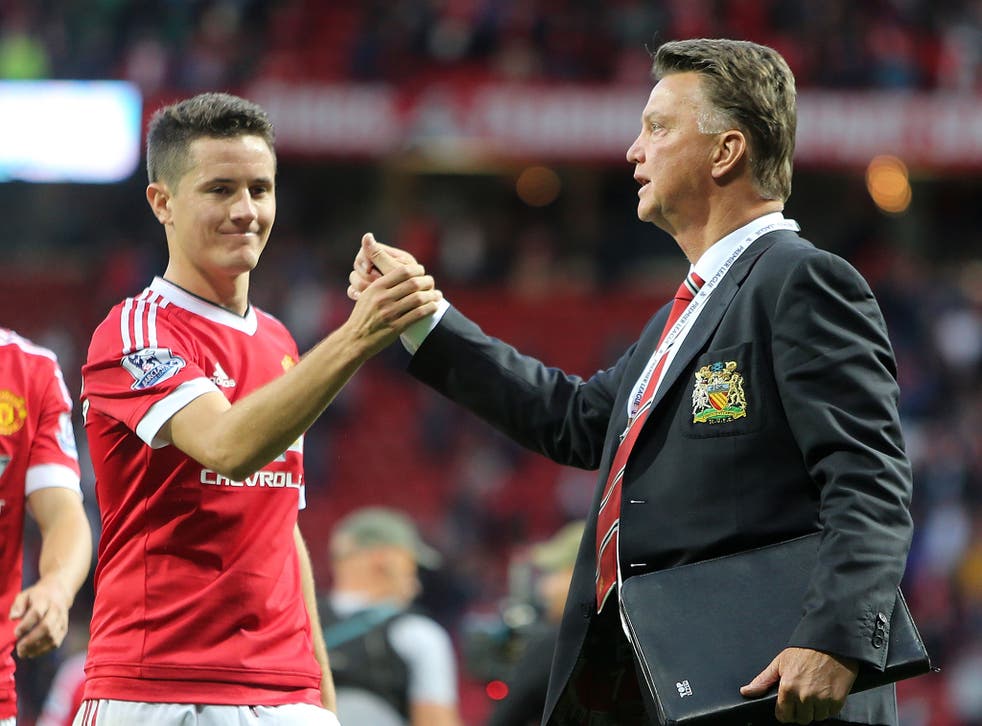 Manchester United midfielder Ander Herrera has revealed that the penalty he scored against Liverpool in the 3-1 win on Saturday was the first of his career, after manager Louis van Gaal had given him confidence to step up and take one.
The 26-year-old scored in the 70th minute to make it 2-0 to the hosts.
"Never, never," Herrera told MUTV when asked if he had taken a penalty before.
"But the manager last season gave me the confidence. He told me I had the quality to take penalties and I have practiced every week.
"And, today, when I received the penalty, I thought the number-one taker isn't on the pitch, I'm the second taker so I'm happy for that. But, next time, if the number-one taker is on the pitch I won't be taking it.
"I tried [to put some force behind it] because I knew in advance that [Simon] Mignolet is a big keeper, very tall and very elastic," Herrera explained.
"I tried to hit it as hard as possible and it was a good goal but the most important thing was the win."
The Independent has launched a new football app! Live scores, in-game stats, breaking news, videos and push notifications are just some of the many features. Use the links below to download and get more from Indy Football...
iPhone
http://ind.pn/iphonefootball
iPad
http://ind.pn/ipadfootball
Register for free to continue reading
Registration is a free and easy way to support our truly independent journalism
By registering, you will also enjoy limited access to Premium articles, exclusive newsletters, commenting, and virtual events with our leading journalists
Already have an account? sign in
Register for free to continue reading
Registration is a free and easy way to support our truly independent journalism
By registering, you will also enjoy limited access to Premium articles, exclusive newsletters, commenting, and virtual events with our leading journalists
Already have an account? sign in
Join our new commenting forum
Join thought-provoking conversations, follow other Independent readers and see their replies