Antonio Conte insists he's not worried about Chinese riches, even though Chelsea win without Diego Costa
The Italian masterminded yet another impressive win, this time at Champions Leicester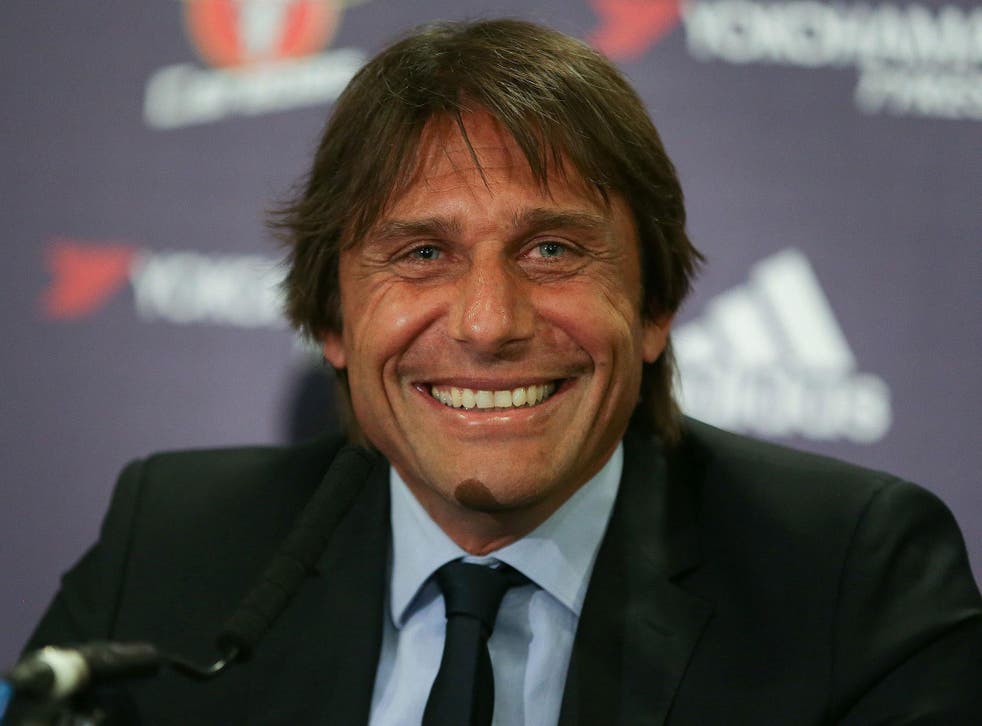 It seemed quite fitting that Antonio Conte should have chosen to sample the cake on offer in the Leicester City press conference room before sharing his thoughts on Saturday's impressive 3-0 victory for his Chelsea side.
After all, few wins during his reign at Stamford Bridge can have tasted as sweet for the Italian. The Diego Costa storm was rumbling loudly in the background but his side's clinical response on the field at the King Power Stadium – three shots on target, three goals, in the absence of their leading scorer – was a message to Chelsea's title rivals that this is a team with the bit between their teeth.
After the defeat at Tottenham Hotspur and amid the swirl of potentially distracting off-field events over Costa, Conte hailed the response of his players, saying: "It was a good reaction because when you win 13 in a row and then comes the moment where you taste defeat, it is not easy to start again. I knew this as a player and so I understand the psychological aspect is very important but we restarted very well in the FA Cup [against Peterborough] and to come here in the league and win against a very tough team with really good players and a great manager is not easy."
It was a point reiterated by goalkeeper Thibaut Courtois, who saw Chelsea's emphatic victory, and restoration of their seven-point lead at the top, as a psychological blow over their pursuers in the title race. "Today was a game where, if I'm sitting at home and an opponent plays away at Leicester, I think they can drop points," he said, "so we've [sent out a message] – just to see Chelsea won 3-0 and we didn't stop and that loss didn't affect us and we can play without Diego if need be. Hopefully we can win another 13 in a row but we will see."
With Roman Abramovich in no mood to countenance the departure of Costa in this transfer window – whatever the riches on offer at Chinese club Tianjin Quanjian, and whatever the player's own wishes – Chelsea will hope to get Costa's mind refocused this week. Conte, for one, insisted after Saturday's game that he was not worried about losing more players to China.
"We are a great club and it's a great honour to play for Chelsea and for this reason I don't see the threat for my players," said Conte, who has seen Oscar and Jon Obi Mikel leave for China this month. "Money is not everything and when you play for a great team like Chelsea you must be pleased. I am sure this league is the first in the world, for a lot of positive things and for this reason I don't think these offers from China are a threat for our league."
As for the players who shone in Costa's absence, Conte had a long list to choose from – including scorers Marcos Alonso and Pedro – but had particular praise for midfielder N'Golo Kanté, who received a warm ovation from the home fans on his return to the King Power Stadium – and then showed just what his old team, now without a win in six league matches, are missing. "It is not easy when you change teams," Conte said of the French international. "When you come to a great team where expectations are very high, sometimes the player can suffer from the pressure and not perform in the right way but N'Golo showed great personality and great quality and I am pleased to have him in my squad."
Join our new commenting forum
Join thought-provoking conversations, follow other Independent readers and see their replies