Arsenal icon Thierry Henry makes surprise choice for Young Player of the Year
Pundit eschews conventional option to favour stopper in his pick for PFA end-of-season award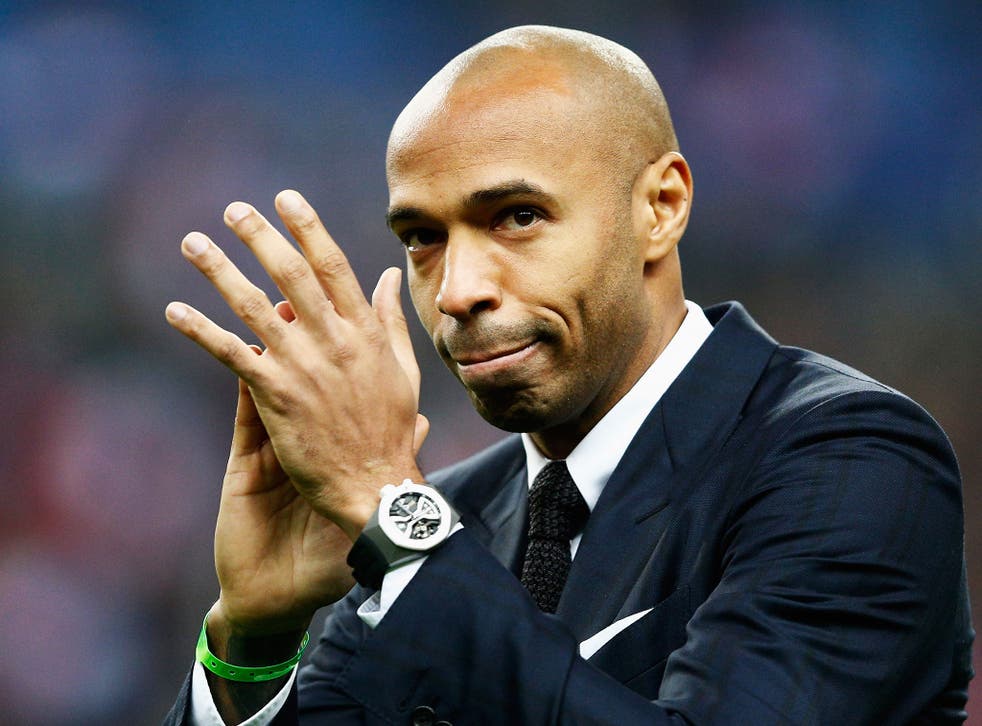 Thierry Henry is, fairly indisputably, the Premier League's greatest ever striker.
In a glittering career at Arsenal, the Frenchman won two league titles and three league cups.
He ended his career in 2014 with New York Red Bulls of Major League Soccer, having scored 284 goals in 581 career appearances.
You would think that with those gaudy numbers, Henry would be a fully paid-up member of the centre forwards' union.
Henry's choice for PFA Young Player of the Year, then, is something of a surprise.
The two-time runner-up for Fifa World Player of the Year believes David de Gea, not Harry Kane, should have won this year's award.
Kane, who only broke into Spurs' starting lineup in November, has scored 30 goals in all competitions, including one on his England debut against Lithuania.
But De Gea's shot-stopping efforts in helping Manchester United to the brink of regaining their Champions League place have impressed Henry more.
"He was my young player of the year," Henry said on Saturday Night Football in his role as a Sky Sports pundit. "Look at what he's been doing for Manchester United this season."
"He has won so many points for the team and for that particular reason he was my young player of the year," Henry added after watching De Gea make a string of saves as United fought to another scrappy victory over Crystal Palace at Selhurst Park.
"As a goalkeeper it's difficult to win points but he did.
"He kept Crystal Palace at bay and how many times have we seen it this season?"
Perhaps Henry's accomplishments in beating goalkeepers has given him post-career respect for their role.
Or maybe he has been stung by negative comments made on social media and in the press referring to the apparently lackadaisical level of his analysis allied to his salary of around £4 million a year.
Either way, his endorsement of De Gea is sure to raise eyebrows - and in the modern world of punditry, that is the most important factor.
Join our new commenting forum
Join thought-provoking conversations, follow other Independent readers and see their replies