Arsenal vs Bournemouth: Granit Xhaka needs time to adapt, insists Arsene Wenger
The Swiss has yet to deliver on his £34m price-tag and has managed just eight starts in all competitions for the Gunners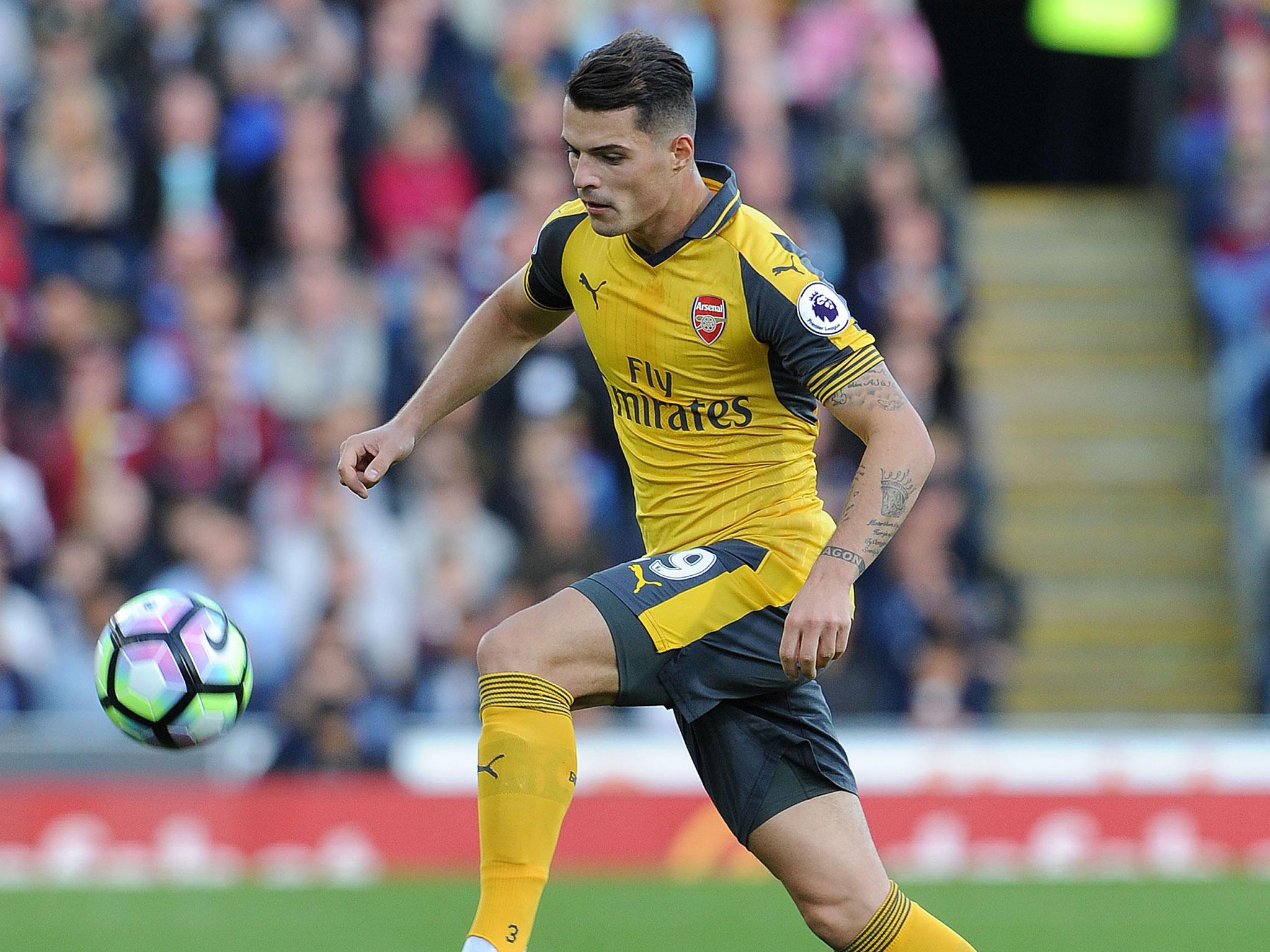 When Arsenal paid Borussia Moenchegladbach £34m for Granit Xhaka in May, it seemed that Arsene Wenger might finally have signed the defensive midfield player that the club had needed since the departure of Patrick Vieira. The Swiss international certainly had the sort of disciplinary record to match that of Vieira in his early days at the club.
However, Xhaka has so far only lived up to his billing in the area of yellow and red cards – three and one respectively, plus one of each in a match for Switzerland. If that does not seem many, it is perhaps because he has started only eight matches in all competitions, including the League Cup, normally a proving-ground for the Gunners' youth team. He began the past two games, away to Manchester United and at home to Paris St Germain, on the bench, appearing only in the later stages.
"He needs to adapt to the way we play and the tactical pace of the English game," Wenger admitted yesterday. "Then we need to find the balance. I am confident he will do very well."
But in what role? "He's more a deep playmaker, I think, than a box-to-box player," Wenger said. "He does not get into the final third of the opposition half a lot. He is more a guy who has a fantastic pass to play through the lines. His strength is what we call the 'moderate value' pass – the passes who come from deep midfield to high midfield."
The danger in that remark is that Xhaka will become the Moderate Value player – if he is lucky. Wenger had an answer, though. "You will find plenty of players who cost more and don't play," he said. "People want you to buy players but when you buy them we only have 11 and not 22 and they feel sorry for the 11 who do not play but you want them to compete and convince you that they can get in the team and then it becomes obvious they have to play."
Among the players who typically occupy the deep areas of midfield, only Francis Coquelin seems to have convinced Wenger of that in recent games, but yesterday the Arsenal manager hinted that Xhaka's time may be coming. "If you look at Thierry Henry at the start when he came here, he was not playing," Wenger said. "He did not play until November, he was as well 23 years old [Xhaka was 24 in September]. We are in November - maybe we were in a bad period at that time too!"
Wenger was referring to Arsenal's current run of three successive draws, which does not exactly constitute a bad period by most teams' standards. The Frenchman, though, has detected a lack of the side's usual zip in recent games that he wants to recover, which coincides with the loss to injury of Santi Cazorla. Whether Xhaka can replace that remains to be seen, with one more chance to get a first Premier League win in November since 2014.
"There's no mental block," Wenger said. "We've played good teams in November. And we have lost a bit our drive going forward but we have to focus on the quality of our game. That has nothing to do with the month you play. You can put it in your head that we are in December and play football."
Join our commenting forum
Join thought-provoking conversations, follow other Independent readers and see their replies