Arsenal goalkeeper Petr Cech sends message of support to Ryan Mason after Hull midfielder's head injury
The Arsenal goalkeeper suffered a depressed fracture of the skull while playing for Chelsea in 2006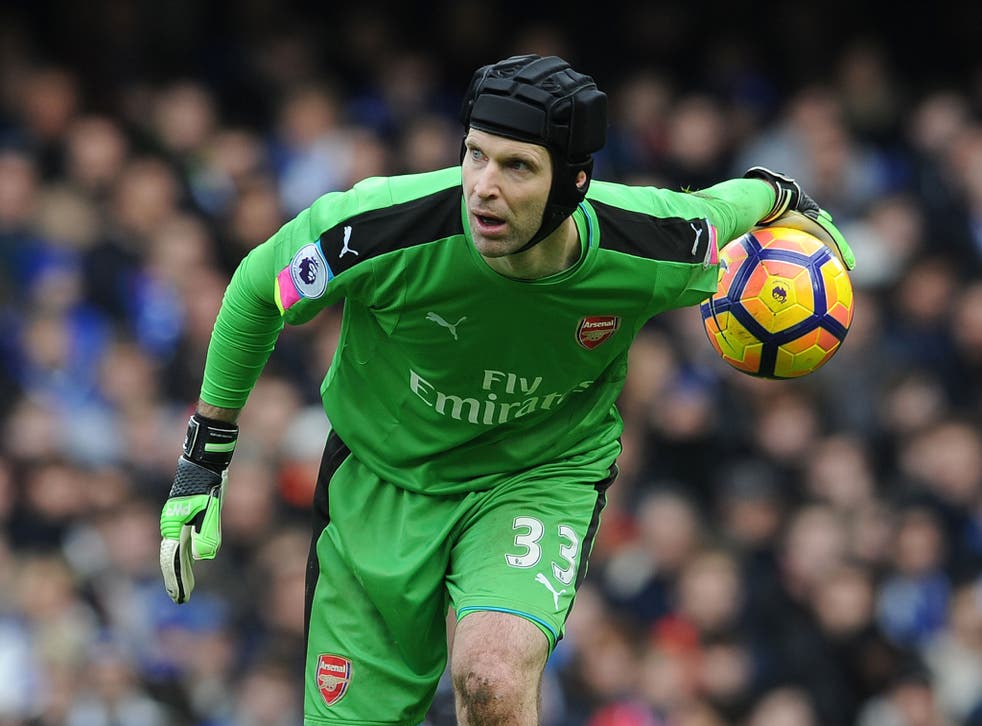 Petr Cech has offered his support and advice to Ryan Mason as the Hull City midfielder recovers from a head injury.
The Arsenal goalkeeper suffered a depressed fracture of the skull while playing for Chelsea in 2006 and contesting a ball with Reading's Stephen Hunt.
Cech underwent surgery and was sidelined for three months following the collision, and he has been forced to wear a protective cap while playing ever since. After the 1-0 win at Reading, which also saw Cech's replacement Carlo Cudicini carried off with a head injury, then-Chelsea manager Jose Mourinho claimed his first-choice 'keeper was "lucky to be alive".
Having seen Mason suffer a fractured skull in a tackle with Chelsea's Gary Cahill last month, Cech reached out the former Tottenham Hotspur midfielder.
"I offered him my support because I have experience in what he's going through, and I'm happy to share my experience if it helps him," he told Arsenal's official website.
"The possibility to be able to offer him my experience, it was the first thing I had in my mind to do.
"I'm obviously glad that he's back home and that he's started his recovery process. Hopefully he will get well very soon."
Mason returned home from St Mary's Hospital in London on 30 January, echoing Mourinho's words by claiming he felt fortunate to still be alive.
Arsenal candidates to replace Arsene Wenger

Show all 11
The 25-year-old also thanked his family, friends and well-wishers for helping him through his recovery in hospital, and Cech went on to stress the importance of a support network for those who have suffered such a life-threatening injury.
"When you're in this situation, you need people around you to help. Then you have someone who has the experience and can tell you, 'Don't worry about this, it's completely normal, and don't worry about that because I went through it too'," he said.
"It can obviously help because you have a lot of doubts, a lot of questions and nobody seems to have the answer. You can have someone who went through that and they can tell you not to worry about it, it will just take time and that you can carry on doing what you're doing.
"You need your closest around you to help you when you don't feel right. It's a situation which not only involves the person who got injured, but also the people who are supporting him, the people around him like his family. Even for them it's a challenging situation."
Register for free to continue reading
Registration is a free and easy way to support our truly independent journalism
By registering, you will also enjoy limited access to Premium articles, exclusive newsletters, commenting, and virtual events with our leading journalists
Already have an account? sign in
Register for free to continue reading
Registration is a free and easy way to support our truly independent journalism
By registering, you will also enjoy limited access to Premium articles, exclusive newsletters, commenting, and virtual events with our leading journalists
Already have an account? sign in
Join our new commenting forum
Join thought-provoking conversations, follow other Independent readers and see their replies