Arsenal do not win the Premier League because they are 'not prepared to spend enough money' - Samir Nasri
The former Gunners midfielder left for the riches of Manchester City in 2011
Evan Bartlett
Tuesday 10 January 2017 16:26 Comments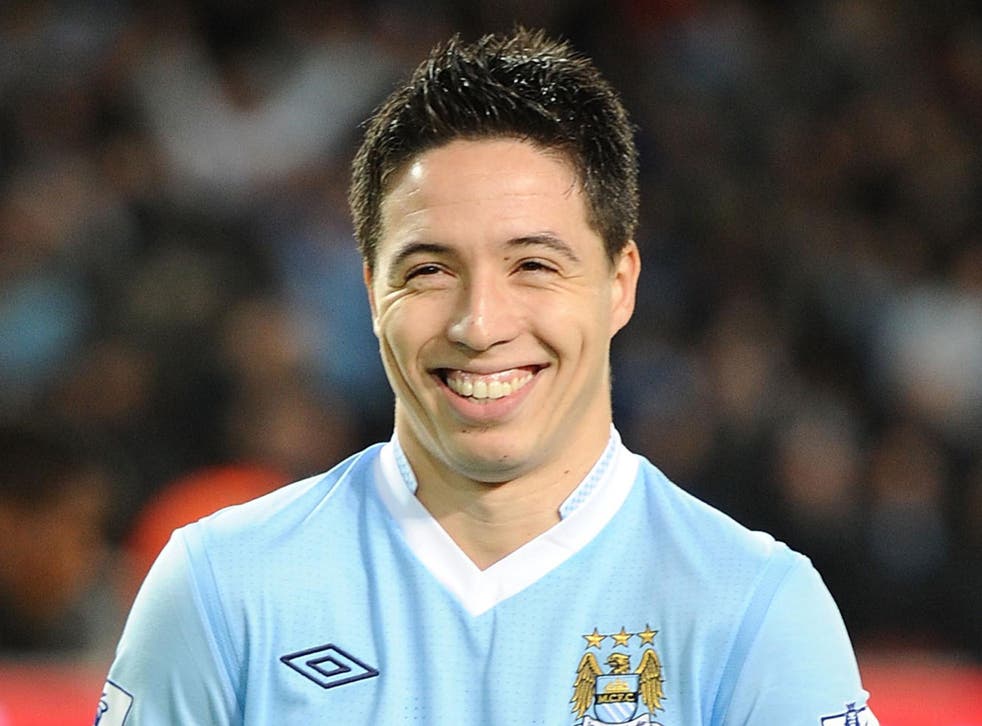 Samir Nasri has claimed former club Arsenal are unwilling to spend the sort of money needed to challenge for a Premier League title.
The French midfielder has been unpopular with the club's fans since he left in 2011 for the riches of Manchester City and his latest comments will have done little to change that relationship.
"We must take into account the fact that when I was in Arsenal, we did not fight on equal terms with Chelsea or Manchester United," Nasri told quarterly magazine Onze Mondial,
"Arsenal made the choice to move to the Emirates Stadium, so there was the cost."
Nasri cited the decision to move stadium and the financial burden that resulted as the main reason behind Arsenal's failure to consistently challenge for trophies.
​"The bosses of the club have always wanted to have healthy finances, they never wanted to go into debt. So they obviously did not recruit like the others.
"Since I left, they have won two cups. They are trophies and all trophies are good to take."
After he left Arsenal, the club won the FA Cup twice (2014 and 2015) but failed to secure the coveted Premier League title, finishing 3rd, 4th, 4th, 3rd and 2nd. In the same time, Nasri won the league twice with City.
The Frenchman was one of a number of Arsenal players - including Emmanuel Adebayor, Bacary Sagna, Gael Clichy and Robin van Persie to ditch north London for Manchester and trophies - not to mention bigger wages.
Fifa FifPro World XI 2016

Show all 11
But apparently it was not just the money that motivated him. As Nasri left Arsenal for the Etihad he said he was pleased to be joining a club with more passionate fans.
"Arsenal have good fans but not that passionate since they moved from Highbury," he said at the time.
"City fans are really passionate. When we played against City, the crowd was amazing. That's what I want."
Arsenal look set for another disappointing finish this season - they currently sit in 5th place, eight points behind leaders Chelsea.
Meanwhile, Nasri has been shipped out on a season-long loan to Sevilla but faces the prospect of a four year ban subject to a World Anti-Doping Agency investigation.
Register for free to continue reading
Registration is a free and easy way to support our truly independent journalism
By registering, you will also enjoy limited access to Premium articles, exclusive newsletters, commenting, and virtual events with our leading journalists
Already have an account? sign in
Join our new commenting forum
Join thought-provoking conversations, follow other Independent readers and see their replies