Arsenal 'target' Nani will not be sold in January insists Alex Ferguson
Manchester United manager also denies reports that Borussia Dortmund striker Robert Lewandowski is set to join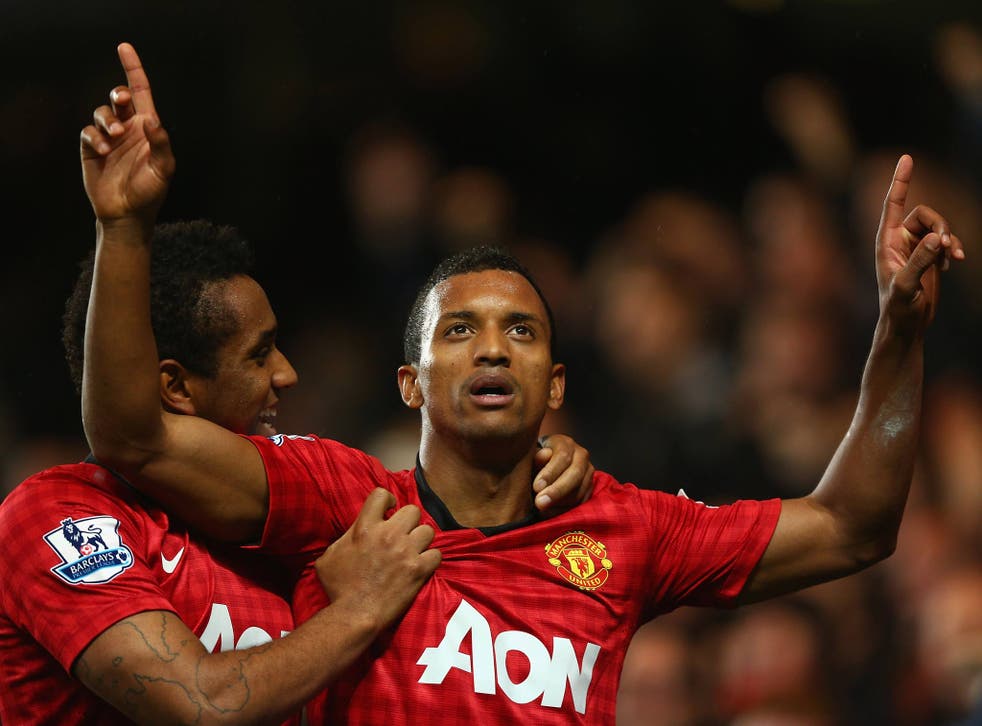 Sir Alex Ferguson has insisted Nani will not be sold in January with talks over a new deal for the winger at Manchester United ongoing.
The Portuguese international is currently out injured yet his chances when fit have become increasingly limited with Ashley Young and Antonio Valencia the preferred choices out wide.
As such the 26-year-old has been linked with with a move to north London duo Arsenal and Tottenham in the January window.
However, Ferguson has denied the rumours and insists Nani has a future at Old Trafford.
"He's injured," Ferguson told manutd.com. "His contract's not up for a year and a half. Yes, absolutely [he has a future at the club]. Why would I want to let him go? Obviously his people have been negotiating with [chief executive] David [Gill] about a new contract but I don't know what stage we are at with that. But we won't be letting him go.
"We need a Nani. He offers something different from the other players. He's an incredible talent, the boy's a great talent. Unfortunately, he's injured at the moment so we sent him over to Dubai for a break and hoping a bit of warmth will help him in his recovery. He's not far away but he's far enough away. I don't think I'll get him back until probably the middle of January.
"It's a hamstring injury he's got. A player like Nani has never had a hamstring injury ever – I don't think he's ever had many injuries with us. But he's got it right in the top and it's a bad one."
Ferguson has also quashed speculation linking Borussia Dortmund striker Robert Lewandowski with a move to Manchester United, calling talk of a deal: "Nonsense. Absolute nonsense."
"I am not looking to do any serious transfer business in January," he said.
"I don't have to because I am more than satisfied with the players I have in my squad, a group as good as any I have had in my time at Old Trafford.
"If you believed everything you read in the media, we would have the biggest squad in Europe, not to mention becoming bankrupt!
"It's been open season to link us with a stack of players, admittedly some very good ones, but it just isn't going to happen.
"Clearly serious injuries can upset your plans and force you to go out for a replacement but, by and large, I think we are well covered to cope with the normal absence of players."
Join our new commenting forum
Join thought-provoking conversations, follow other Independent readers and see their replies