How Arsenal and Manchester United lost their edge as they traded competitiveness for corporate caution
Saturday's match used to be biggest in English football. But as first Arsenal and now United slip away from the top end of the Premier League, it has become something else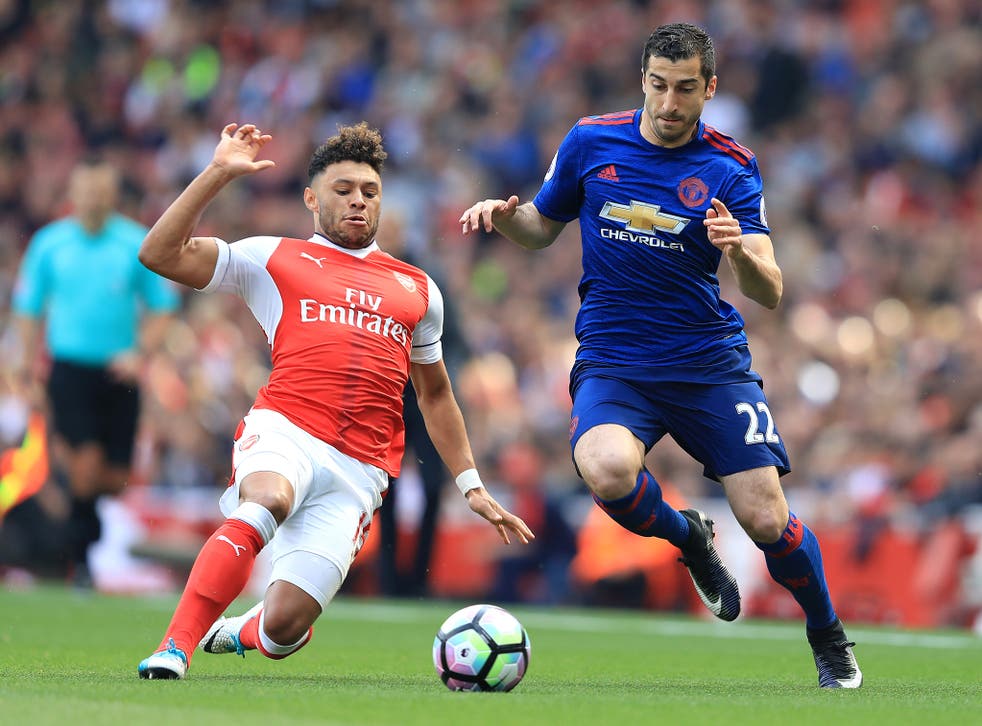 Ivan Gazidis was heckled at the Arsenal AGM last month when he told his audience that, despite appearances, the club that he runs was punching above its weight. They may have not won the Premier League since 2004, and they have long stopped challenging in Europe, but given their outlay, Gazidis said, they were beating par.
"No club has a perfect record every year under this scrutiny," Gazidis said, "but Arsenal has probably been, of the big clubs certainly, the most consistently over-performing team over time. However, I completely agree that we have to find ways to perform better."
Manchester United are in a downturn of their own, albeit a more recent one than Arsenal's. They have not won or challenged for the Premier League since 2013, nor made any real impact on the Champions League since.
But just a few weeks before Gazidis' moment of pride, his opposite number Ed Woodward was just as optimistic. He buoyantly told investors in September about the "very exciting times" ahead for his club, the "excellent progress" made "on a number of fronts".
As is very well known now, Saturday's match used to be biggest in English football. But as first Arsenal and now United slip away from the top end of the Premier League, it has become something else. This is the clash of the two biggest brands, the two clubs who have been most successful in marketing their image around the world. It is the first £1bn match, that is one between two teams whose combined revenue for the past season was £1bn, according to financial analysts Vysyble.
While Manchester City and Chelsea have had more success this decade – five Premier League titles between them – with their big-spending benefactor model, United and Arsenal are different. They are American owned corporate giants who have proven to be brilliant – United are the very best - at capturing a global fanbase and monetising it. But has all that profit come at a cost?
There is no question that Manchester United's commercial activities, especially those extending beyond the UK, have been among the most successful sports marketing campaigns in history. They have always been far ahead of their rivals: striking their first licencing deal with Nike back in October 2000, setting a new template for club merchandise. In 2002 United partnered with Wilkinson Sword to experiment with selling club-branded razor blades in Japan. They sold 1.6m in two weeks.
That was back when they had Sir Alex Ferguson, Ryan Giggs and David Beckham, but 15 years on, with those men gone, United are even more of a commercial giant than ever before. Their financial figures for last season gave them an unprecedented revenue of £581.2m, built on a commercial revenue of £275.4m. That is 235 per cent of the figure from the 2011-12 season, almost half (47 per cent) of their total revenue from last season and explains, more than any other number, the preeminent financial position of United in the world game.
Richard Arnold, United's managing director, is the genius behind much of this growth, and he knows that his club is more famous and popular than almost any other entity on earth.
2017 Ballon d'Or nominees

Show all 31
"The level of engagement and fervour we get," he explained last year, "is on par with the world's major religions." Their official hashtag, #mufc, is the most popular hashtag in sport. And United itself, in his words from 2014, is "a mobile-first media organisation focused on consumable chunks of content fans can engage with on the go." Of course they are working on an app.
Arnold has always said that United's mantra is that "the more successful I am off the pitch, the more successful I will be on it". But the last five seasons at Old Trafford have done everything to prove that wrong, as commercial revenue have ballooned, while the team's Premier League fortunes have gone in the opposite direction.
How can that be the case? Clearly United are getting the benefit of that revenue: they have spent £89m on Paul Pogba, £75m on Romelu Lukaku and £60m on Angel di Maria in the last few years. But their obsession with "eyeballs" has seen them build a high-profile squad rather than necessarily a well-balanced one.
Even more important was the recruitment of high-profile managers Louis van Gaal in 2014 and Jose Mourinho in 2016, rather than a younger more dynamic coach to rebuild the side. It should be no real surprise United appointed Mourinho last year over, say, Mauricio Pochettino. Huge global corporations make conservative hiring decisions, after all.
Nowhere is this truer than at Arsenal. American majority owner Stan Kroenke has not yet had to replace the irreplaceable, as the Glazers had to do in 2013. Instead, he has kept offering Arsene Wenger new contracts even as it became clear on the pitch that his methods were outmoded compared to the new generation of coaches.
The result is that in the volatile top end of the Premier League, Arsenal have been remarkably constant: they had 10 consecutive finishes of either third or fourth before breaking the mould to come second in 2015-16 and fifth the following year. In the Champions League, too, they were knocked out of the last-16 for seven consecutive seasons, the ultimate proof that they had hit their ceiling.
At other big clubs that might have raised serious questions, and it certainly feels very different from the upward thrust of Arsenal under Wenger in the late 1990s. But then the club is different place now, with difference incentives and priorities. With Arsenal's broadcasting revenue climbing to £198.6m last year – even more than United's – the club is richly rewarded for simply being in the Champions League group stage.
Commercial revenue is growing too, doubling from £63m in 2011-12 to £125m last season, though still less than half of United's.
But for as long as that money keeps coming in, why rock the boat? That attitude has seen Wenger rewarded with new contracts in 2014 and 2017 even as Arsenal continue to fail to challenge for the title. It is the exact opposite of the approach at Chelsea, where the boat never stops rocking and a new manager comes in to re-energise the place every year or two. Since Arsenal last won the Premier League, Chelsea have won it five times.
Of course Arsenal are not as rich as United, and have not had the luxury of shopping at the very top end of the market for as long. And nor can the club's caution be placed solely at the door of the American investors: Wenger has been there far longer than Kroenke, and could transform the picture overnight simply by stepping down.
Clearly Wenger's best days, and those famous duels with Manchester United, are behind him now. It was 15 years ago when these two teams were the best in the country. Now they are competing in a different field, growing their global brands and fan-bases to keep the money flowing in.
But all that success has bred a corporate caution, and a reluctance to make the appointments – not least in the dug-out – to give the teams the best shot at catching up. Why gamble when you make more by just keep the show on the road?
Register for free to continue reading
Registration is a free and easy way to support our truly independent journalism
By registering, you will also enjoy limited access to Premium articles, exclusive newsletters, commenting, and virtual events with our leading journalists
Already have an account? sign in
Register for free to continue reading
Registration is a free and easy way to support our truly independent journalism
By registering, you will also enjoy limited access to Premium articles, exclusive newsletters, commenting, and virtual events with our leading journalists
Already have an account? sign in
Join our new commenting forum
Join thought-provoking conversations, follow other Independent readers and see their replies