Mikel Arteta rejects Barcelona speculation to commit future to Arsenal
The Spaniard has reaffirmed his commitment to the Gunners, with two years remaining on his deal at the Emirates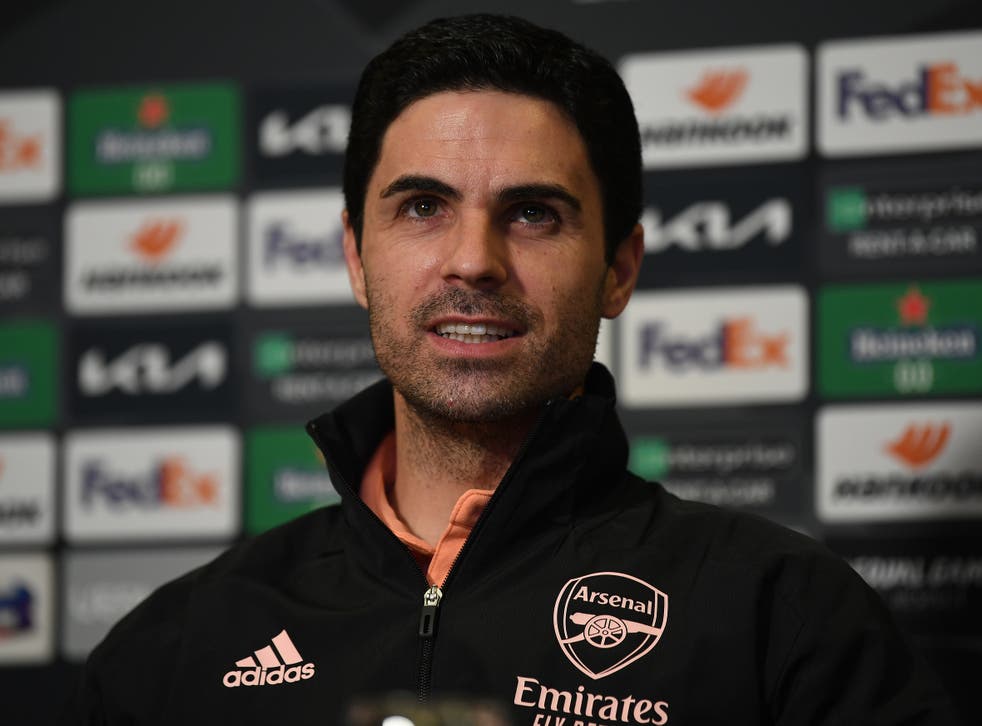 Mikel Arteta has underlined his commitment to Arsenal amid speculation linking him with Barcelona.
The Catalan club are set for presidential elections this weekend with the Gunners manager linked to candidate Joan Laporta as a possible replacement for current head coach Ronald Koeman should he win.
Laporta will go up against Victor Font and Toni Freixa to succeed Josep Maria Bartomeu, who was arrested this week as part of a police raid on the club's HQ, with former Barcelona manager Pep Guardiola labelling the incident as an "uncomfortable situation".
In a difficult season, which suffered a major setback after the thrashing against Paris Saint-Germain, Koeman has taken the Blaugrana to within five points of leaders Atletico Madrid, who have a game in hand at the top of La Liga.
READ MORE: An Arsenal picture that paints a thousand words of a club with a long way to go
But Arteta maintains he is "focused" on the job in north London, adding that he feels "privileged" and "extremely happy" to be in charge of the club.
"There is always going to be speculation when there are elections in Barcelona, it's a huge team," said Arteta, who has two more years remaining on his deal at the Emirates.
"Obviously I was raised there as a player and there is always going to be links. But I am fully focused on the job that I have to do here, which we have a lot to do, and I am really enjoying it.
"Today and tomorrow I am the manager of Arsenal football club and I am really enjoying it. And I want to do much better than what we have done so far.
"What I can tell you is I feel privileged to manage this football club and that I'm extremely happy."
Join our new commenting forum
Join thought-provoking conversations, follow other Independent readers and see their replies