Arsene Wenger unsure whether uncertainty over his future is affecting Arsenal players' form on the pitch
The 67-year-old has kept everyone guessing over his future, including his players, who he has conceded have started to ask him questions over his decision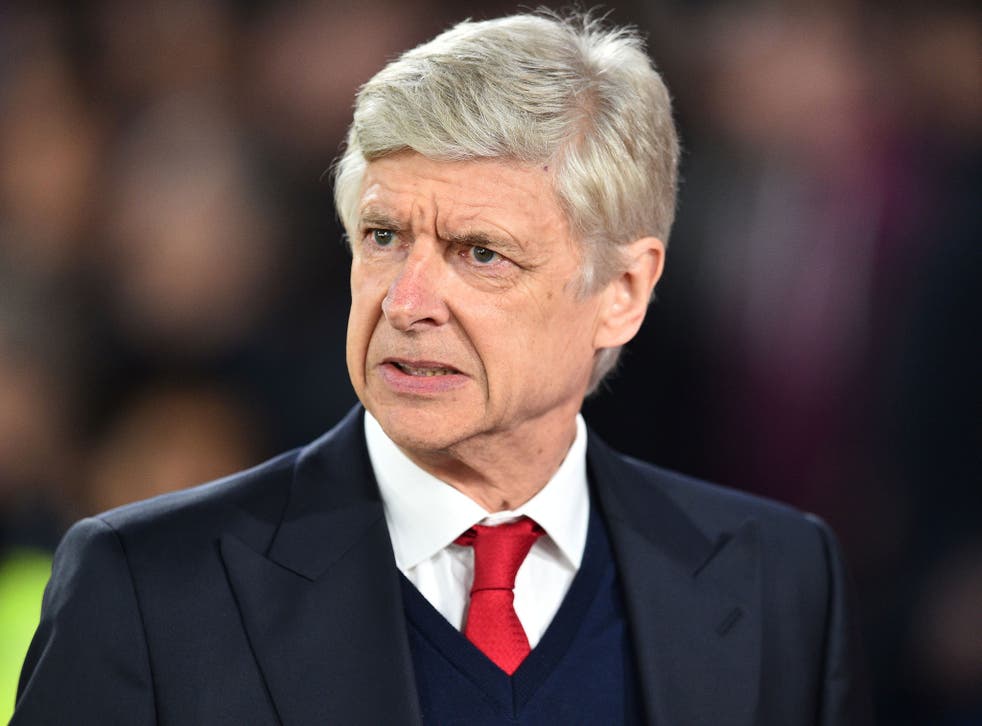 Arsene Wenger has admitted he is unsure whether the uncertainty over his future is affecting his players on the pitch.
The Frenchman has yet to announce whether he will sign a new deal at the Emirates Stadium or end his over 20-year spell in charge when his contract expires at the end of the season.
The 67-year-old has kept everyone guessing over his future, including his players, who he has conceded have started to ask him questions over his decision.
Arsene Wenger's worst Arsenal defeats

Show all 8
A number of supporters have been protesting in recent weeks as they want Wenger to leave following a slide in results which has seen Arsenal lose seven of their last 12 games in all competitions.
The torrid run included a 10-2 aggregate defeat to Bayern Munich in the Champions League and a string of damaging Premier League losses, with Monday's 3-0 reverse at Crystal Palace leaving them sixth in the table.
Previously Wenger has refused to accept that the doubt over his future has impacted performances, despite the seeming correlation between his lack of announcement and an alarming drop-off in results.
But, ahead of an Easter Monday clash with relegation-threatened Middlesbrough, the Frenchman said the two could be linked.
"I honestly don't know but I hope not," he said when asked about a level of instability due to all the uncertainty over his plans.
"When I speak about mental test it is to perform, no matter what the circumstances are around you. Is that an influence? I'd say I hope not.
"But what is for sure is that in the last three months there has been no consistency, especially away from home. At home we have not been disastrous in the quality of performance."
Arsenal candidates to replace Arsene Wenger

Show all 11
While Wenger's future is of immediate importance, both Alexis Sanchez and Mesut Ozil see their own contracts expire in 2018 and neither are yet to agree fresh terms.
Ozil said last week he wants to know what the manager's plans are before any agreement is reached, and with both key players coming in for criticism for their individual performances of late, Wenger said that could be down to the lack of clarity over his future.
"I don't know," he said, when asked if his negotiations have affected Ozil's performances.
"It can sometimes...He may be coming to the end of his contract but you perform until the last day of that contract. That is how I see it.
"The impact of that (his future) I don't know. We have to focus on what is important and that is what happens on the pitch. Top-level sportsmen have to be like that."
Wenger has dodged questions from the media ever since he announced following a defeat at West Brom last month that he had made up his mind and would announce his decision "very soon".
Now it appears he is also having to play his cards close to his chest when it comes to the Arsenal players.
"Yes of course," he replied when asked if the players ask about his future.
"They communicate of course, but I think the most important thing we speak about is the next game."
Quizzed over whether he was underestimating the impact of his current situation, Wenger said: "I don't know. I am not in a good position to analyse that. We have to deal with it."
PA
Join our new commenting forum
Join thought-provoking conversations, follow other Independent readers and see their replies