Arsene Wenger deserves more respect from Arsenal's 'impatient' fans, says Alex Iwobi
The 20-year-old has insisted that Arsenal's players remain united in their support for Wenger amid growing calls for the Frenchman to leave the club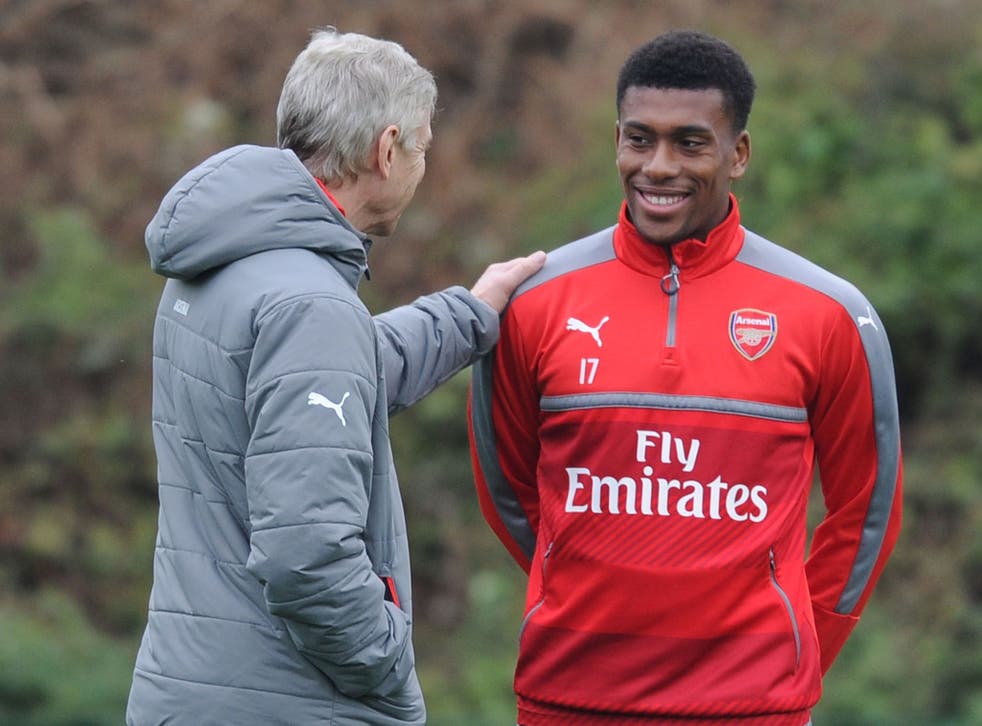 Alex Iwobi has pleaded with Arsenal's 'impatient' fans to show more respect to their embattled manager Arsene Wenger.
Wenger is still mulling over whether or not to sign a two-year contract extension at the club, but a series of poor results have seen him come under increasing pressure in recent weeks.
A number of supporters have called on the Frenchman to resign at the end of the current season and there have been a series of well-publicised protests against his reign, with fans even hiring a plane to fly a 'Wenger Out' banner over The Hawthorns during their recent 3-1 defeat by West Brom.
Arsenal candidates to replace Arsene Wenger

Show all 11
But speaking after Nigeria's 1-1 friendly draw with Senegal in London on Thursday evening, Iwobi called on Arsenal's disgruntled fanbase to give Wenger more time.
"They need to have a bit more respect in my opinion," he told the Daily Mail.
"I mean, he's been at the club for 20 years, he's achieved a lot, obviously they're a bit impatient with the results and where they want to finish.
"We also want to finish there, we want to win the league like anyone else, I can guarantee we are trying our hardest."
Iwobi, who was brought into the Arsenal first-team by Wenger at the start of the 2015/16 season, also stressed that the players take little notice of the protests taking place in the stands while they are playing.
"Whatever happens we are the players, we affect the result," he added.
"We don't really look at the banners or what fans are screaming, we focus on trying to do our jobs on the pitch."
Iwobi is not the first of Arsenal's players to come out in staunch support of Wenger.
Aaron Ramsey, Hector Bellerin, Olivier Giroud, Laurent Koscielny and Theo Walcott have all backed Wenger in recent weeks, who first joined Arsenal in 1996.
Join our new commenting forum
Join thought-provoking conversations, follow other Independent readers and see their replies