Aurelio and Johnson join the pilgrimage to 'placenta guru'
Two more Liverpool players turn to alternative healer in Belgrade as Benitez tries to solve injury crisis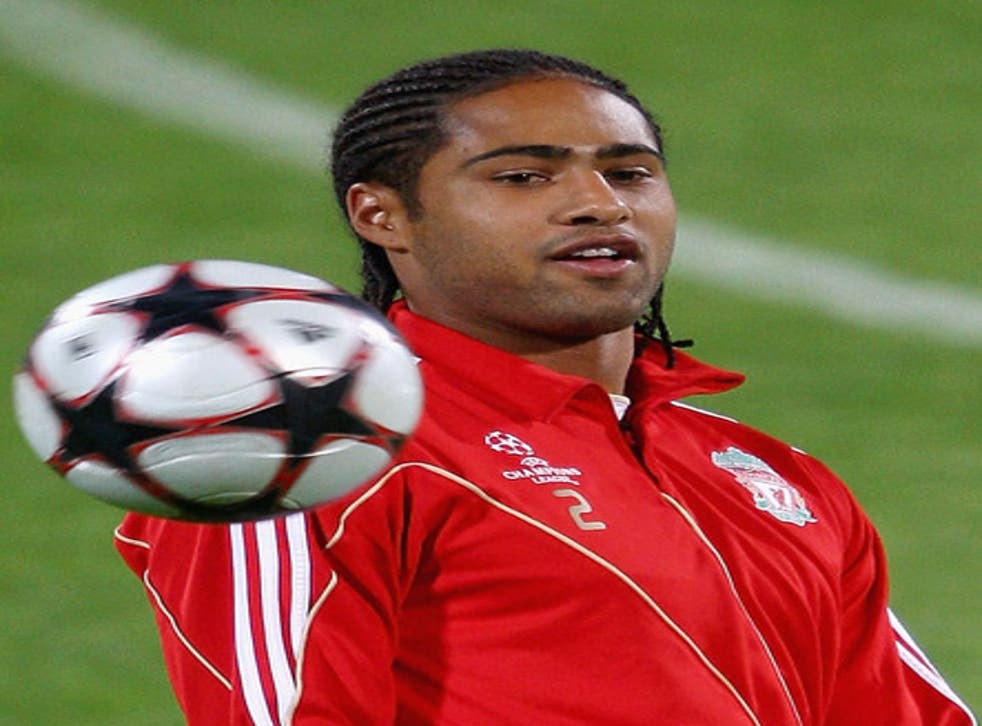 Rafael Benitez has turned to the mystery horse placenta healer from Serbia to solve Liverpool's injury crisis it emerged last night, when Glen Johnson and Fabio Aurelio both flew into Belgrade to get treatment from the controversial Marijana Kovacevic.
It was the latest twist in the extraordinary story of Kovacevic, the woman who was made famous this week when Arsenal's Robin van Persie announced his intention to visit her and undergo her unorthodox horse placenta treatment on his ruptured ankle ligaments. Now it seems that even the arch-rationalist Benitez has decided that she can help him solve his injury problems.
Johnson and Aurelio are both doubtful for Saturday's key game against Manchester City, with the former having missed England's friendly against Brazil last weekend with calf and groin problems. Johnson and Aurelio were filmed by a Serbian television crew walking through Belgrade's Nikola Tesla Airport, but refused to speak to reporters. It was later confirmed to The Independent that both were on their way to see Kovacevic.
Johnson has been carrying his injury since before the Champions League game against Lyons in France that Liverpool drew on 4 November. He played against Birmingham City five days later but was not fit enough to join up with England. Aurelio last played for Liverpool in the 2-0 win over Manchester United at Anfield on 25 October and his injury has left Benitez short of players on the left side.
Kovacevic's approach to healing has generated such interest that now, it is understood, she is only responding to calls and text messages from trusted players. Working on a basis of recommendation, her reputation has gone sky-high to the extent that even the Liverpool manager, whose club doctor Mark Waller is well-respected and also works for the England Under-21s, has put his trust in her.
Kovacevic is understood to charge as much as €3,000 (£2,650) for three days of treatment, which involves around six hours in all. She uses fluids derived from horse placentas and electrolysis to treat the afflicted part of the players who visit her. She is also understood to play up the "alternative" side of her work with, darkened rooms and lots of candles.
Players from all over Europe have been visiting Kovacevic on the basis of recommendations from international team-mates but now even clubs are giving their blessing to players seeing her, although most retain a healthy scepticism about the intrinsic value of her work. Liverpool's Yossi Benayoun and Albert Riera have both been to see Kovacevic in the past few weeks, as well as three Manchester City players from overseas.
Johnson is the first English player to be identified as a patient of Kovacevic. There is no indication as to whether the club have sent Steven Gerrard to see her, although he too has the kind of groin problem that is presumably Kovacevic's speciality. Gerrard was only an emergency substitute in the Birmingham City game and missed England's friendly. The Liverpool captain has said that he will be fit for the City game.
The Serbia Football Federation has become so dubious about Kovacevic's methods and her influence over their top players that it has made discreet enquiries about bringing her in-house in an official capacity in order to keep an eye on her. So far Kovacevic has declined offers to work for any club or federation.
Kovacevic has become so famous in Serbia she has even signed up with a London-based Fifa-licensed football agency which specialises in representing foreign footballers, especially those from eastern Europe, playing in England. Star Management has represented the likes of Robert Koren at West Bromwich Albion and Zoltan Gera at Fulham.
As well as the problems suffered by Gerrard, Johnson and Aurelio, Benitez also has the ongoing worry over Fernando Torres' inguinal hernia that requires him to be carefully managed through matches. Alberto Aquilani is not completely fit after his recovery from a long-term back injury. There are lingering injury doubts over Riera and Martin Skrtel. Liverpool have won only once in their last nine games.
Medical view: Placenta of attention
First it was Arsenal's Robin van Persie, now half a dozen more Premier League stars are making the pilgrimage to Serbia for treatment with "placental fluid" from Marijana Kovacevic. And pilgrimage is what it is. Their trip represents the triumph of faith over reason, the power of belief over evidence.
The placenta is the tissue that attaches the baby via the umbilical cord to the wall of the womb, and is delivered as the afterbirth. It does not contain fluid, but is surrounded by amniotic fluid in which the baby swims while in the womb. How rubbing this fluid, or any part of the placenta, on to an injured ankle could hasten its repair is anybody's guess. For the team doctors only one thing matters: that it does no harm. As it is unlikely to do anything, they will feel reassured.
Jeremy Laurance, Health Editor
Join our new commenting forum
Join thought-provoking conversations, follow other Independent readers and see their replies