Bob Bradley sacked: Why the American cannot be fully blamed for his Swansea dismissal
The American coach was taking Swansea down, but the club was going in the wrong direction when he got there, due to bad appointments and bad signings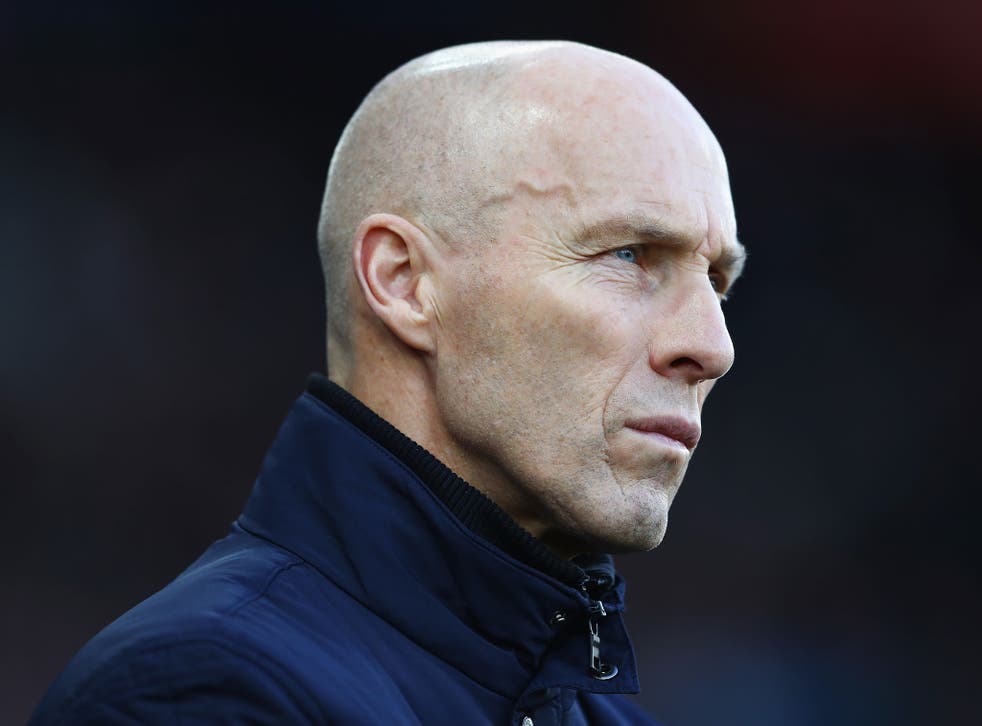 Some managerial jobs are so difficult that even their dismal failure, and brisk mercy-termination, reflect more on the state of the club than on the failings of the futile coach. So it was with Remi Garde at Aston Villa last year, Rene Meulensteen at Fulham three years ago, and Bob Bradley at Swansea City, until this evening.
Bradley's results at Swansea were appalling. Two wins, two draws and seven defeats from 11 is relegation form. Even worse than that is the fact that they conceded 29 goals in those 11 games, and an implausible 19 in their last five. Only their goal difference is keeping them above Mike Phelan's Hull City, and that is getting worse, fast.
The fact that Bradley could not turn Swansea's results around is why he had to go. The players never took to him and that doomed him from the start. Modern football absolves squads of responsibility, the only duty is on the manager to get the best out of them. Bradley could not do that and now Swansea will try to find someone who can.
But no fair judgement of this mess at the Liberty Stadium can heap much of the blame on Bradley. He is a good coach with a good record who chooses his jobs bravely. He has worked all over the world but this time he took on a club too hard for him to turn round.
There is no getting past the fact that Swansea have been heading in the wrong direction, away from the Premier League, and all their hard work to get here, for some time. The managerial appointment before Bradley, of Francesco Guidolin, was no better. The club has stopped buying well, as signings of Leroy Fer, Eder and Franck Tabanou show. That old close identity that the Roberto Martinez and Brendan Rodgers teams had has dissipated through too many players coming and going.
Because the real problems at the club start at the very top. It has been lacking direction for some time, and many fans feel betrayed by selling a stake to American investors Steve Kaplan and Jason Levien. That is why they were so opposed to the appointment of Bradley, on which they were not consulted. Kaplan and Levien had plans to Americanise the club, bringing in MLS players, such as goalkeeper Bill Hamid from DC United, who Levien co-owns.
But what Swansea lack right now are players who understand the club and the town. Players like Joe Allen, who was desperate to go back there this summer from Liverpool. He was waiting outside the Liberty Stadium for Swansea to match Stoke City's offer for him, but when they eventually backtracked, and decided against it, he went to Stoke instead. That was the moment when Ashley Williams, rock of the defence, knew he had to go, so off he went to Everton.
The people and the principles that made Swansea such a model have been eroded for some time. It is not Bradley's fault that he could not stop the rot, and it will be even harder for whoever replaces him.
Join our new commenting forum
Join thought-provoking conversations, follow other Independent readers and see their replies