Burnley vs Arsenal: Arsene Wenger admits his side got 'lucky' with victory at Turf Moor
Wenger conceded that his team were fortunate to escape with all three points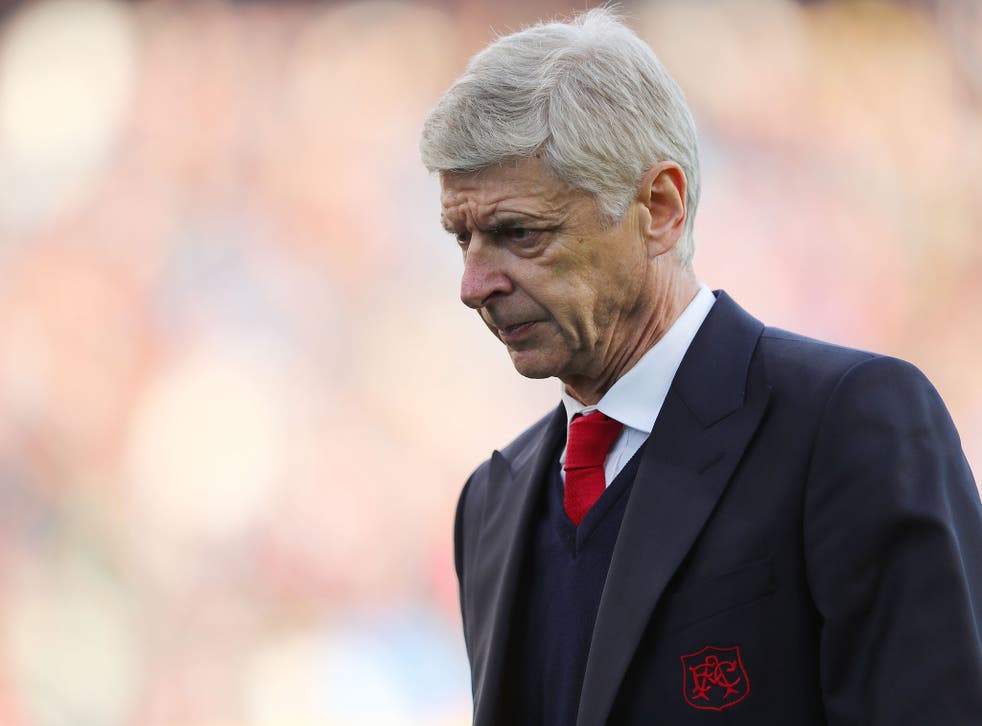 Arsene Wenger admitted Arsenal were 'lucky' to emerge from Burnley with three points after Laurent Koscielny secured victory at Turf Moor with a handled goal in the final seconds of stoppage time.
Koscielny claimed after the game that 'I don't know if it was handball,' but television replays clearly showed the France centre-half bundling the ball into the net with his left hand after Theo Walcott had headed Alexis Sanchez's cross to the far post.
But while insisting he had not seen footage of the goal, Wenger conceded that his team were fortunate to escape with all three points.
"We got luck and we were fortunate to win it in the end," Wenger said. "I have not seen the replay of our goal and I did not see it go in from the bench -- I invite you to sit on the bench to see.
"Maybe we were a bit lucky there.
"I was actually fuming about the short corner because I thought we were at the end of the added two minutes, so why not take a proper corner?"
Burnley manager Sean Dyche, while unhappy with the manner of the goal, claimed that referee Craig Pawson allowed play to go on too long before Koscielny bundled the ball into the net.
"Our analyst has it at six seconds over time, which is a lot," Dyche said. "It's a handball goal, too, so we are frustrated.
"If you add in the referee's part on the time and the handball it is very frustrating. Hopefully the referee will have a tough night thinking about it when he is driving home.
"You have to question the added time, the corner and whether it should have come in, the handball and question whether we should have dealt with it.
"It's a poor way to end a game. We are disappointed in that but encouraged by the performance.
"But we were taking on one of the super power clubs. Obviously it's the ultimate frustration with the last 10 seconds or so. It is a real bitter pill to swallow."
Prior to Koscielny's goal, Arsenal had dominated possession, but failed to take advantage against a spirited Burnley team.
And Wenger insisted that many of Arsenal's rivals will find it equally tough when they visit Turf Moor this season.
"Burnley defended very well and they looked from every corner as if they could score," Wenger said. "Burnley are a tough team though, everyone will find it hard here.
"When you come back here, you know what it is like to play football back in years past.
"But the impact of the other results today on the morale of the team could have been negative if we had not won. With Manchester City losing, this was about closing the gap.
"If you want to win the league, you have to be efficient at home and win some away games. We made many technical mistakes today.
"We wanted to win and knew it could be a big week for us and maybe we played with the handbrake and not enough freedom. It was down to Burnley doing well and us being a bit below our level."
Join our new commenting forum
Join thought-provoking conversations, follow other Independent readers and see their replies