'It's not easy to survive': How cage football shaped a generation of Premier League players
Players and coaches tell Tom Kershaw how the cages in south London have become the breeding ground for a generation of England's brightest prospects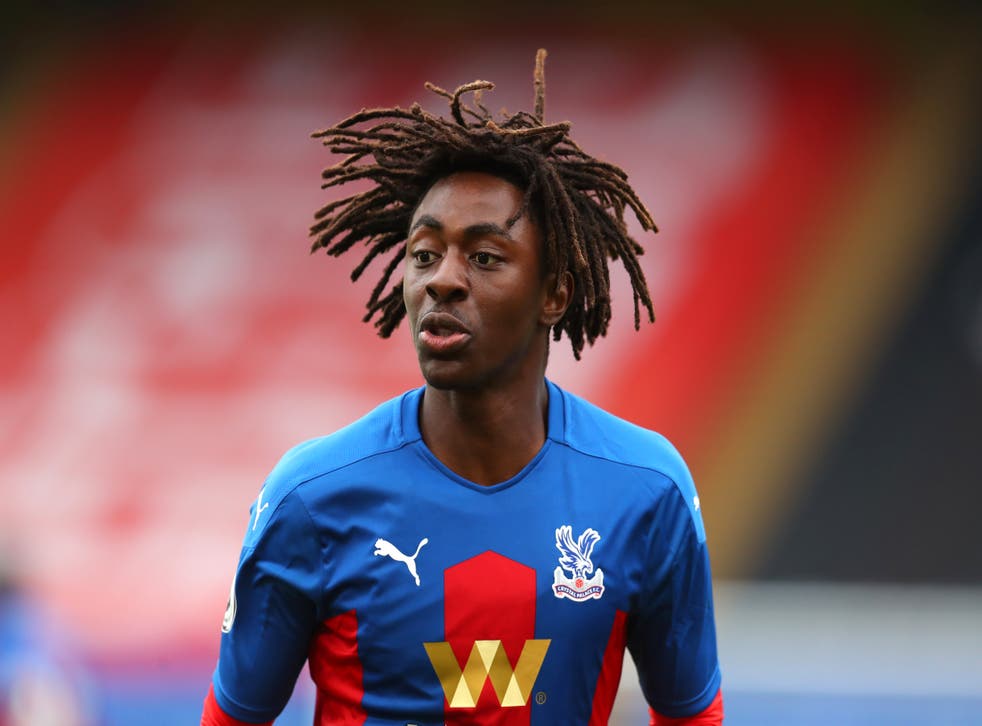 Less than four miles apart, Eberechi Eze and Bright Osayi-Samuel sprinted home through southeast London, along the gentrified high streets and past the luxury apartment blocks until they reached their local cage. The proudly worn, beating heart of a council estate, tournaments continued deep into the night between children still in school shoes and adults in shinpads, their hollering and heckles echoing in every direction. For two of England's brightest talents - one from Greenwich, the other Plumstead - this was how it began. "I'd go to the cage every day after school," says Eze. "At the time, you don't realise that's actually how you're learning your trade."
To coaches and scouts alike, London's cages have become a breeding ground of raw potential, children bonded by class, adversity and often race, for whom football is not just entertainment but a means of "expression". Governed by hope rather than rules, skills are honed in small corners and harsh lessons are taught in front of a baying audience. It's a form of organised chaos that cuts and welds with a fearlessness and hunger clubs have found impossible to replicate. In the words of one academy manager, "it's not easy to survive".
If football is still a working class sport, those metal cages are the salt of its earth. The honest concrete reality, hidden in plain sight behind London's plasticine facades. And from them has emerged one of the country's brightest generations of prospects, accounting for a disproportionate number of Premier League players, and some of the world's most valuable.
They are immediately obvious, too. The exaggerated feints, the relish of one-on-one scenarios, the tricks designed not just to beat opponents but even to embarrass them. "Showcasing your skills, taking players on, having that confidence when everyone's watching," says Osayi-Samuel, now a standout winger at Queens Park Rangers. "You can see the similarities in how we all play."
It's the brazenness of Jadon Sancho nutmegging Thomas Muller, any glimpse of Wilfried Zaha over the past decade, the unique brilliance of David Rocastle that illuminated the late '80s. Cage football is not a new phenomenon, it's just that whereas it was once an outlier, it's now a dominant ingredient in a player's development.
Eze reels off a list of names who he's known and played against since he was a teenager, including Marc Bola at Middlesbrough, Ovie Ejaria at Reading, Grady Diangana at West Brom and Osayi-Samuel. "We're all from a similar background," he says. "It makes me proud to see where we've all come from.
There are a number of factors at play - social deprivation, multiculturalism, the infatuation with skills in the age of the highlight reel - but perhaps the most significant in cage football's mainstream breakthrough is a result of coaching's own evolution. Whereas now it's an instinctive and off-the-cuff style to be celebrated, before it jarred with academies' intensely focused on structure and discipline.
"Sadly, 10 or 15 years ago, I think there was a stigma towards young black players in academies," says Harry Hudson, the founder of Kinetic Foundation, who work with hundreds of prospects in high crime-rate areas in London. "A lot of young players were lost because of the idea that they were trick ponies and showboats. It's an old-school mentality that's changed as coaching has become more scientific. Players from a cage footballing background might have an ego or a chip on their shoulder, but people now understand that's not always a negative, and that's what has paved the way for people like Jadon Sancho and Callum Hudson-Odoi to come through."
Eze, a wondrously skilful and incessantly smiling playmaker, epitomises the example of a prospect who almost fell victim to that dogmatic school of thought. Released by Arsenal, Fulham, Reading and Millwall, he was without a club, downhearted, and beginning to consider part-time work when he was offered a trial by QPR. "It was to do with my work rate, me not looking like the desire was there," he explains. "The same thing, again and again. All I could think in my head was if only you guys knew how much I want this. I like doing skills, entertaining, that's how I've played football my whole life. That's what I enjoy doing."
Finally given the platform and patience to thrive, he made over 100 appearances for the club and scored 14 goals last season, earning a £20m move to Crystal Palace. "It's probably a bad thing but I didn't think I needed to change [the type of player I was]," he adds. "I've learned to stick to my instincts. That's what got me here."
Charlton are another club who've realised the value in refining cage football's rough diamonds. Joe Gomez and Ezri Konsa were tipped to become two of the country's outstanding defenders, but Ademola Lookman was bought from non-league Waterloo, aged 16, after a series of unsuccessful trials before later being sold for £11m. Joe Aribo, meanwhile, had been unsigned and training at Kinetic for four-and-a-half years before Charlton offered him a professional contract.
"When you begin working with any player, it's not about having any stereotype," says Adam Lawrence, the head of coaching at the club's academy, who was raised on a council estate in Bermondsey. "A lot of the time, kids haven't had access to a high-performance environment and from a cage they're suddenly thrust into an environment that's strict in terms of training, hours, commitment, and discipline. Clubs have got to be able to understand the players, their background, the environment they've come from.
"It's the coach's job to harness that special talent, develop those attributes and try and replicate the feeling of cage football in an 11-a-side game. The best academies, the forward thinking ones, embrace that ethos in their programme. It gives players a point of difference. If you look at the top players, how they're able to manage the ball, their ability, balance, coordination, their flair and creativity, that's what sets them apart at the top level."
For the vast majority, though, the cage is an escape long before it ever may lead to a career. In Lewisham, where Bordeaux striker Josh Maja was raised, the child poverty rate stands at 37 per cent. In Eze and Osayi-Samuel's neighbouring borough of Greenwich, that figure is even higher. "The cage was somewhere to be free," says Maja. "Somewhere where there was no stress or worries about what's going on around you. I think [this wave of players] comes with where we've grown up, areas where access to big pitches wasn't available. The cage was the place you could go whenever you wanted."
That sense of struggle can prove a defining factor in a player's make-up, an innate drive that often outweighs talent itself. "You're talking about under-privileged families, potentially broken families, split parents, and players that have had tough childhoods," adds Lawrence. "But those environments can develop a special resilience and perseverance."
For Wilfried Zaha, the cage was a beacon of opportunity when nothing else glared. He fought his way through Crystal Palace's academy to become one of the best wingers in the world, but recognises that for most the gateway never presents itself. "Lots of people feel stuck," he says. "That's the whole problem. I was fortunate to be good at football, but nobody put their hand out to help you with your future."
That was the inspiration for Hudson to establish Kinetic in 2011, after seeing the uplift football could have while mediating a match between two rival gangs in Croydon. Along with the likes of QPR and Charlton's foundations, he saw how cage football could be used as a "vehicle for social change".
"At a basic level, football is a distraction from what they'd be doing, anti-social behaviour, getting involved with the wrong people," he explains. "At the next level, it's a release, from pressures at home or school. It's not just about the boys who get professional contracts, it's being able to contribute positively to society, leveraging their love of sport and channelling it into education and employment."
Just as it appears on the pitch, the underlying constant is that cage football has become an epicentre for positive change, whether as a hotbed of talent or simply a distraction. They foster a spirit that characterises today's generation of players: freedom and risk, aspiration born out of deprivation, hardship shrugged off in a blur of stepovers. And with the rise of every new role model, every Eze or Osayi-Samuel, the ambition and belief trickle back down to all those unseen corners of London, where the paint is cracking and chalk smears the concrete, smudging the school shoes of the next child at the beginning of their own dream.
"Seeing each other in the cage and now on the big stage, it can be very humbling," Maja says. "When you see someone who's come from a similar background to you, it gives you confidence. Anyone can do it."
Join our new commenting forum
Join thought-provoking conversations, follow other Independent readers and see their replies