Maurizio Sarri says Kepa Arrizabalaga substitution debacle has made Chelsea stronger
Sarri believes Chelsea have come out stronger, having won the subsequent three games, including a vital 2-0 victory over Tottenham to keep their top-four ambitions alive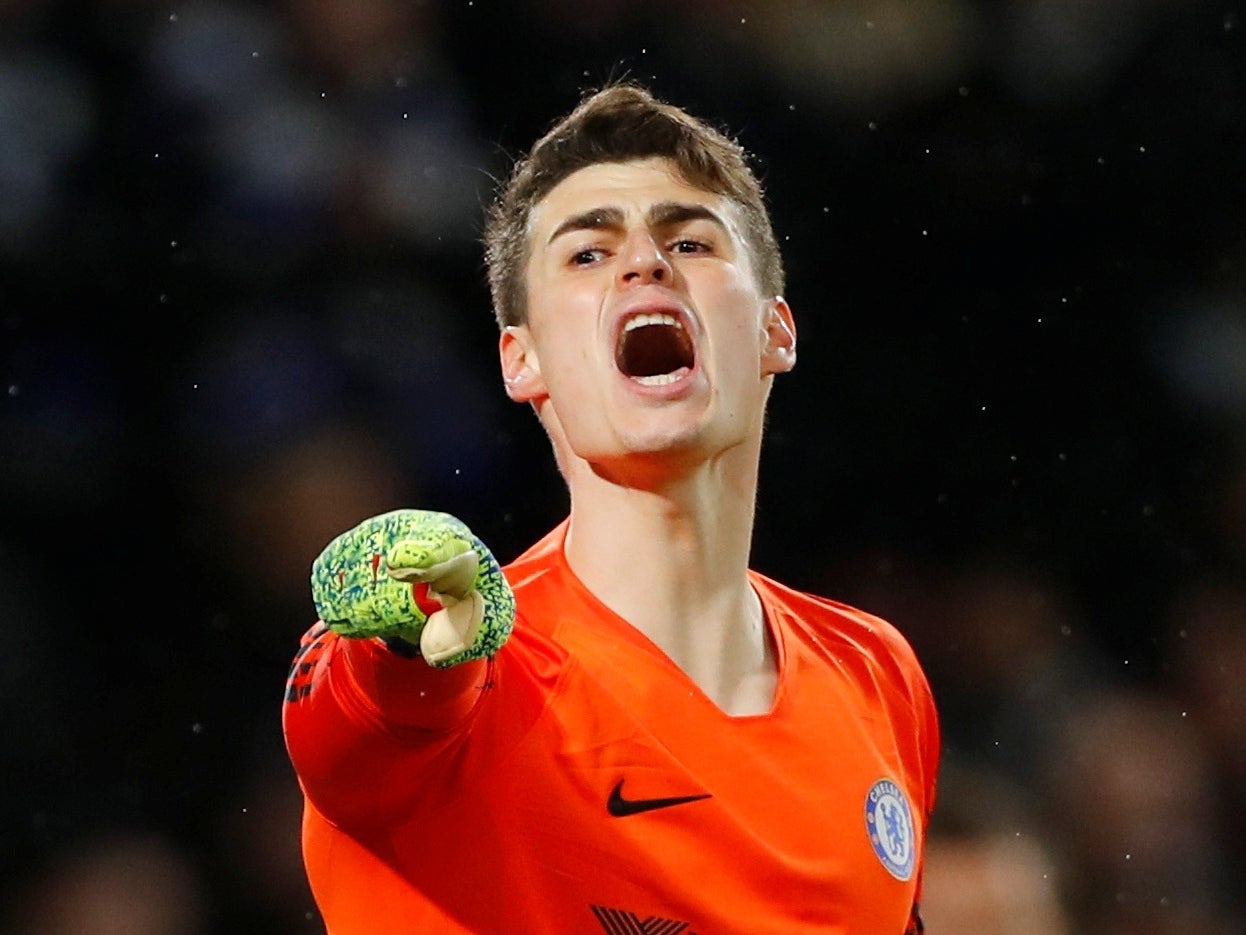 The Chelsea manager Maurizio Sarri believes his fallout with Kepa Arrizabalaga, in which the goalkeeper refused to be substituted during the Carabao Cup final, has strengthened his team.
Chelsea entered the final against Manchester City having been beaten by the same opponents 6-0 two weeks earlier, but they produced a much-improved performance before falling to defeat in a penalty shootout.
The Kepa story dominated the headlines but Sarri believes Chelsea have come out stronger, having won the subsequent three games, including a vital 2-0 victory over Tottenham to keep their top-four ambitions alive.
"For me, it was really important, the performance in the final against Manchester City, because two weeks before that we lost in Manchester," said Sarri. "But in two weeks the players were able to play at the same level as them, so it was really very important for our confidence I think.
"I think at the end, the Kepa situation was a good thing for our group. In the last five matches, we won four and drew against Manchester City. In five matches we conceded only one goal, so now we are improving in consistency and defensive solidity.
Chelsea vs Dynamo Kiev: Player ratings
Show all 22
"But we have to be careful because in the past we had a long period of results and then, suddenly, two weeks of disaster."
Chelsea play Wolves this weekend while their top-four rivals Arsenal and Manchester United meet at the Emirates, before a game in hand to be played against Brighton later in the season.
"I think that we have two big opportunities – this match and then when we will play the match against Brighton," said Sarri. "But I think we will be fighting for the top four until the last minute of the last match. Every match will be important in our future."
Join our commenting forum
Join thought-provoking conversations, follow other Independent readers and see their replies