Chelsea: Antonio Conte puts title talk on hold despite eight consecutive victories
Last weekend's impressive win at Manchester City made Chelsea outright favourites to win their fifth Premier League crown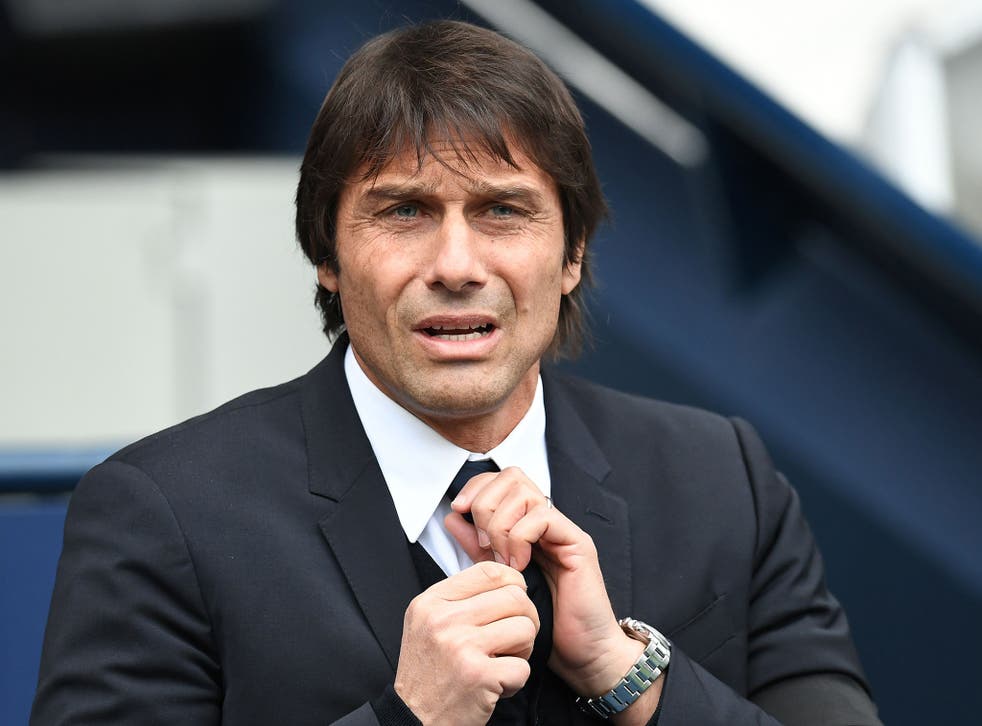 Antonio Conte, the Chelsea manager, is wary of declaring his team favourites to win the Premier League even after a run of eight successive victories, the most recent away to Manchester City.
"It's difficult to accept this, because I think we played only 14 games and we have to finish the first part of the season," the Italian said. "There is the second part (to come). We started as an underdog this season, and I think, now, it's very difficult to accept [being favourites]. It's normal when you are playing good football, winning a lot of games. But it's important to continue this, that after this win we don't lose our hunger. This is very important."
West Bromwich Albion (at Stamford Bridge on Sunday), Sunderland, Crystal Palace, Bournemouth and Stoke City are Chelsea's next opponents, representing an opportunity to consolidate their leadership of the league.
"It's always difficult to say if these five games are a great opportunity," Conte said. "This league has already taught me this league is very tough, and if you don't approach every game with great preparation, you will be in trouble. Sunday is the type of game we can find difficult if we don't put the same concentration, the same focus that we had in previous games. But I think we worked very well this week, and I expect a good performance from my players on Sunday.
"For sure I'm pleased to win eight games in a row. But I think this is the past. The great difficulty is from Sunday and then against Sunderland and then against Crystal Palace, Bournemouth and Stoke City. Then the first part of the season will finish and I'll have a clearer idea than now."
Andrea Pirlo of New York City, his former player at Juventus, was paying a visit to Chelsea's training ground at Cobham during the North American close season and will have been impressed at the focus that Conte demands even in practices.
Complacency, in other words, is not an option. "Yeah, I think the best reply to be focused is, every day, during training sessions, if you have good training sessions you show you are focused on the game. It's important for us, the work, then. The words, to talk and speak with the players, can be important. But it's important they reply on the pitch in training. In those sessions you can understand if the team is fully prepared for the game.
"I'm pleased for this visit because Andrea was my player in Juventus for three years and we won together. I remember him as a great player. He played great football with Juventus in these three years. I'm very happy for his visit with his son here. We have a good relationship and I'm pleased for this. No (don't read anything into it). Andrea came here only to visit. He has another year of contract in America, and he's playing and enjoying his football in America."
The performance of Cesc Fabregas in the win at the Etihad Stadium has given Conte a selection problem with Nemanja Matic now recovered from a calf injury. "I hope to have this difficult situation, this decision, in every game," Conte said. "It means I have great competition in my squad, and that means the level in our squad is improving, is rising all the time.
"I think Cesc played a good game against City and exploited the opportunity to play from the first minute. He played very well. Now, for the next game, I have a choice of midfielders: Matic, Fabregas, Ngolo Kante and Chalobah. I have to take the best decision for the team. After tomorrow, I'll have my ideas more clear.
"For sure I want this. If there is good competition, a great competition, this is very important. If I haven't got problems to take the decision and end up just putting in the same lineup, it's not good."
Join our new commenting forum
Join thought-provoking conversations, follow other Independent readers and see their replies