Chelsea's Jose Mourinho slams referee for red card and brands Spurs defender Jan Vertonghen 'a disgrace' after draw
Manager accuses Tottenham player of acting to fool officials and get Fernando Torres sent off to change the game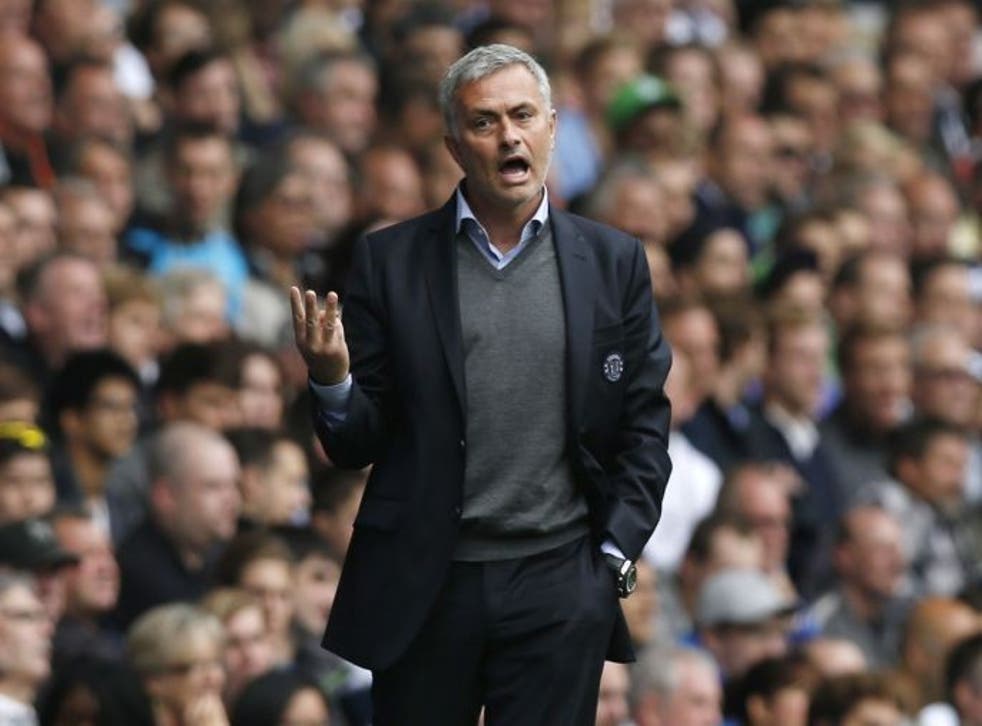 Jose Mourinho risked disciplinary charges yesterday when he branded Tottenham's Jan Vertonghen " a disgrace" and accused referee Mike Dean of making a "huge mistake" after the sending-off of Fernando Torres as Chelsea recovered to have the better of a 1-1 draw here.
Mourinho's team had come from a goal down to dominate the second half and equalise before Torres was controversially shown a second yellow card nine minutes from the end.
The striker, who had produced his best performance in recent memory, had engaged in a running feud with Vertonghen, which had already brought him one yellow card.
Some observers felt that he could have seen red then, for apparently scratching the Belgian's face. There seemed little wrong, however, with the aerial challenge between them later that led to Vertonghen collapsing in a heap.
Dean waited a long time, presumably taking advice from his nearest assistant, before producing another yellow card for a stunned Torres.
"The referee made a huge mistake," Mourinho said. "Vertonghen pretended Fernando had big contact on him. The referee trusted the player, because when you see a player with his hand to his face pretending it was violent...
"Some foreign players when they come to England still keep their culture and it's a disgrace you do that to a person from your same job.
"For me the worst thing is when a player pretends he is injured. If I'm on the committee, I give him a three-match ban."
He added: "I'm very sad because my team could win the game... [but] a bad decision from the referee changed the last 10 minutes."
No appeal is allowed, so Torres will miss one game, the League match at Norwich next Sunday, which means he is more likely to start away to Steaua Bucharest in the Champions' League on Tuesday.
Both managers again declined to talk about each other. Tottenham's Andre Villas-Boas had to rush away to attend Porto's 120th anniversary celebrations. Before leaving, he admitted Torres's sending-off was "a bit dubious" but added: "He had the incident before that could have brought him the [second] caution."
Villas-Boas agreed that Chelsea deserved their equaliser and that "our second half wasn't as good as we wanted". The point took Tottenham to the top of the table until London rivals Arsenal won later.
Follow all today's action from the Premier League by CLICKING HERE
Register for free to continue reading
Registration is a free and easy way to support our truly independent journalism
By registering, you will also enjoy limited access to Premium articles, exclusive newsletters, commenting, and virtual events with our leading journalists
Already have an account? sign in
Register for free to continue reading
Registration is a free and easy way to support our truly independent journalism
By registering, you will also enjoy limited access to Premium articles, exclusive newsletters, commenting, and virtual events with our leading journalists
Already have an account? sign in
Join our new commenting forum
Join thought-provoking conversations, follow other Independent readers and see their replies