Ross Barkley can push for World Cup place after Antonio Conte impressed with Chelsea's new signing
The 24-year-old's physical condition has been better than Conte expected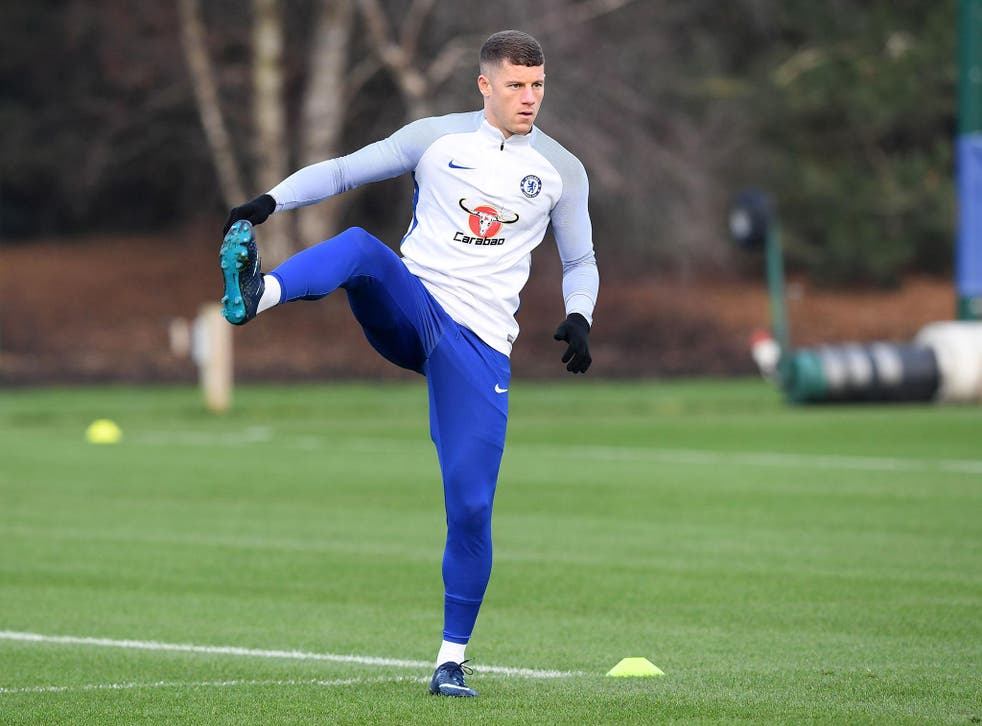 Ross Barkley's physical condition impressed and surprised Antonio Conte on signing for Chelsea, and the manager believes that it means the midfielder can still push for a place in England's 2018 World Cup squad.
The Italian did stress that the 24-year-old would find the going tough as he works to rediscover his form while also adapting to the champions' tactical style. He added that Barkley's first challenge is to be 100 per cent fit for his first Chelsea start, which could come against Bournemouth at home on Wednesday.
His last appearance for England was in the 2-1 win over Australia in May 2016.
"There is time," Conte said of Barkley's chances of a World Cup place. "But, at the same time, in every game when you decide to play for a great team, in every game you are in contention with other players. You have to try and exploit every chance you have to play and show you deserve to play. The time is right to find a place in the World Cup (squad), but for sure it won't be easy because, in the England squad, they are very strong. There are strong players in the national team."
He said the player's physical condition - despite a long injury that kept him out of first-team football for close to nine months - has been "a positive surprise". Barkley returned to action in the League Cup semi-final second leg against Arsenal last Wednesday, after a hamstring problem.
"No, I thought I'd find a player who was not in good physical condition," Conte said. "Instead, I was surprised to find a player in good physical condition.
"Yes, yes, a positive surprise. You saw that during the Arsenal game [in the League Cup last week]. He played. He was my first substitution after the Willian injury. My worry is not about his physical condition, but only to go into our idea of football, to understand the movement without the ball and with the ball. For this, he needs a bit of period to go into our idea of football. To understand this. My worry is not about his physical condition, but to get into our idea of football."
"When you arrive from a bad injury and didn't play for six months, it's not simple to recover very well the best form. But my players are working very well and I gave him the chance in the Carabao Cup against Arsenal, maybe because I was forced to do this. In a normal situation, I'd take more time with him. But the player is working very well. The player is working to come into our idea of football. Tomorrow I don't know, but tomorrow he could be in contention to play.
"For sure, we have to put a part of the risk to push the player, to push the player to come into the team quickly. Because we need to do this. When you have [Alvaro] Morata and Willian out through injury, we don't have many solutions. I'm very happy because the player has great potentiality, and for sure he's changing his way to play. Now he has to think, to think with the ball and without the ball.
"Every player is desperate to play every game. I have to try to make the best decision for the team. Sometimes I'm forced to take decisions. But, I repeat, in this case I'm very happy. In my mind I thought that his physical condition was worse than the situation I found [when he came]."
"The way we are playing, he can play like a No10, like a striker, on the right or on the left. Or, if we decide to play with three midfielders, he can play on the right or the left."
Join our new commenting forum
Join thought-provoking conversations, follow other Independent readers and see their replies