Chelsea vs West Brom: Antonio Conte laughs off points deduction prospect
Chelsea have broken the FA rules on player behaviour four times in the past 19 months and now face the prospect of a points deduction following last weekend's events at Manchester City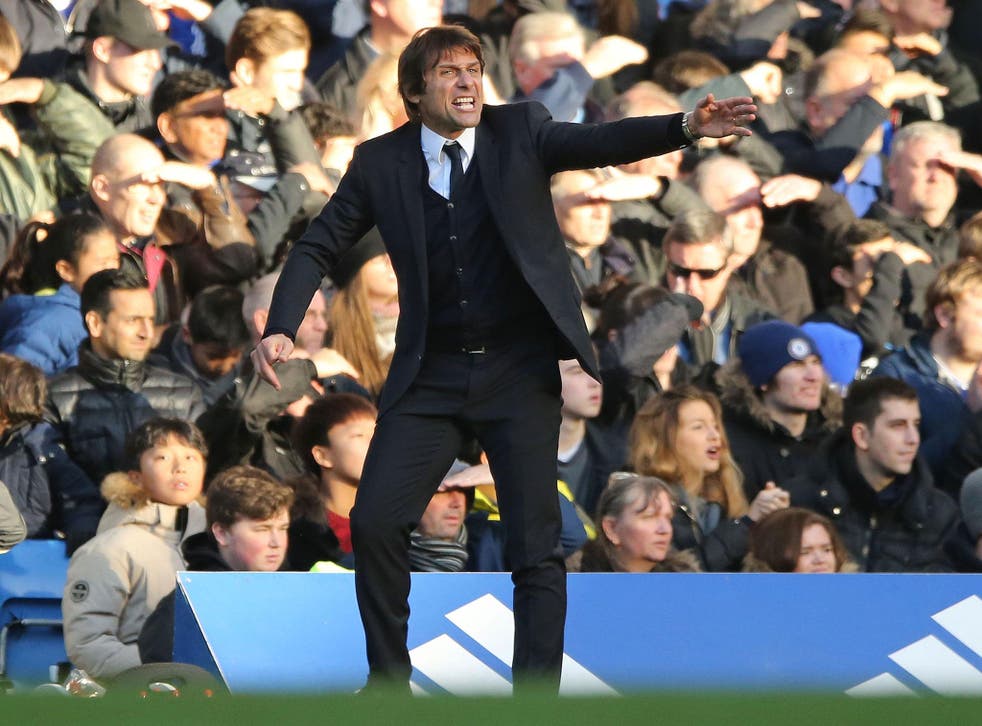 Antonio Conte laughed off the prospect of Chelsea being deducted points due to player misbehaviour as a "joke" after their 1-0 defeat of West Bromwich Albion this afternoon.
Chelsea are in trouble with the Football Association for failing to control their players at their 3-1 win at Manchester City last Saturday. Having broken the FA rules on player behaviour four times in the past 19 months, Conte's side are facing a harsher punishment than usual. They were fined £375,000, reduced to £290,000 on appeal, back in May after the infamous 'Battle of Stamford Bridge' which marked the end of Tottenham Hotspur's title challenge.
Chelsea were warned at the time that repeated breaches would eventually mean a points deduction although in this instance that form of punishment is thought to be unlikely. Conte made clear his scorn for the possibility in his press conference at Stamford Bridge this afternoon.
"Are you joking," Conte said, when asked about the possibility of a ban. "If you are involved in a situation, and it is not your fault, why must you pay? I don't understand it. At the end of the game, my Chelsea players tried to keep calm. I do not understand this. I do not understand this. We are trying to improve in all aspects, including this [disciplinary]. For this reason, I reply, you must be joking. You must be honest, and understand which team is at fault."
Conte pointed to the fact that most of the previous incidents were under the reigns of Jose Mourinho and Guus Hiddink and that therefore it was unfair to punish his Chelsea side for them. "We had a bad record in the past, but now we are different," Conte said. "I don't know what happened in the past, I know what happened in the present. For this reason, I ask if you are joking or not."
Conte was delighted with the form of Diego Costa, and the fact that he is just four games away from reaching the January yellow card amnesty without triggering a suspension, despite picking up four bookings in his first seven domestic games of the season. That points to a transformation of his attitude and Conte was thrilled that Costa is this close to surviving without a suspension.
"January is arriving, no? It's incredible," Conte said with a smile, and his fingers crossed in front of him. "If you think that, after Arsenal defeat, Diego had four yellow cards and was on the edge [of a suspension]. But he continued to stay on the edge. It's incredible. I think he can arrive in January without a yellow card, I hope, but it's important to continue like this."
Costa is the top goalscorer in the Premier League this season and Conte praised him again for his improvement this season. "I'm happy for him, I'm happy for the team, for Chelsea and the fans," Conte said. "Because he's showing great passion, Diego. He likes to play football. He is showing great passion in every game, great commitment, good without or with the ball to help the team. It's fantastic. It's important to continue this way, but I'm very happy for him."
Join our new commenting forum
Join thought-provoking conversations, follow other Independent readers and see their replies