Mason Mount explains Thomas Tuchel's impact on Chelsea players
Chelsea are fifth in the Premier League and in the semi-finals of both the FA Cup and the Champions League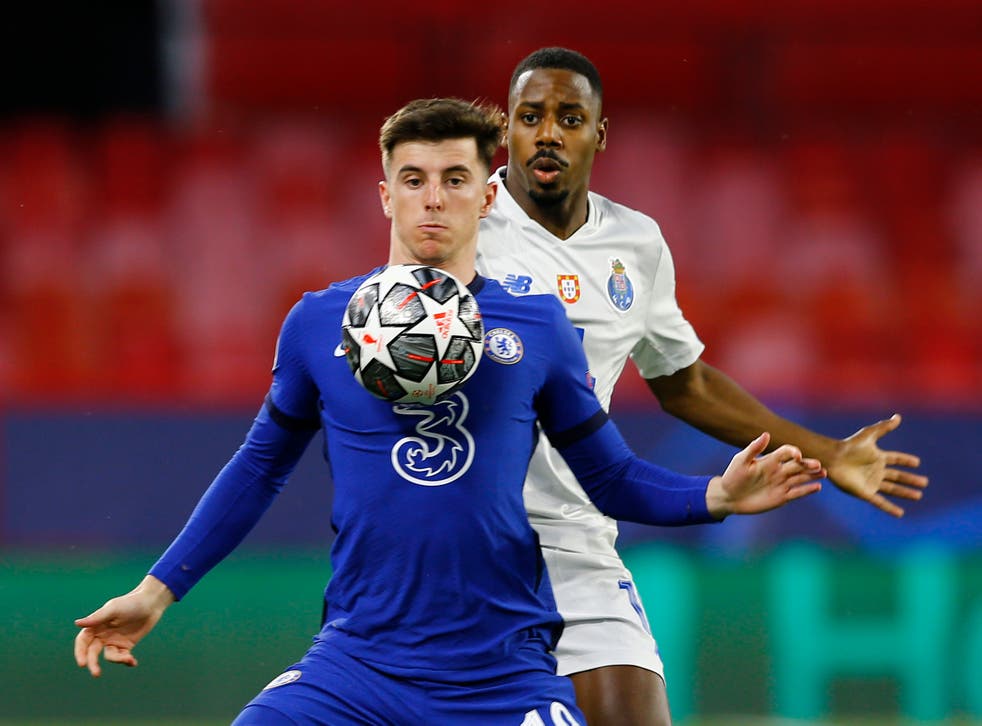 Mason Mount has talked up the impact of Thomas Tuchel on Chelsea since replacing Frank Lampard as manager.
Tuchel arrived at Stamford Bridge in January with Chelsea ninth in the Premier League, five points outside the top four. A steady climb saw them move into the Champions League spots before a recent dip, and they are now fifth, one point behind fourth-place West Ham.
On Tuesday night they saw off Porto in the Champions League despite a 1-0 defeat, winning 2-1 on aggregate to reach the semi-finals.
"[Tuchel] has had a big impact," Mount said to BT Sport. "It's difficult to come in midway through the season but he has had a big impact on the players. We have known from day one what he has wanted and implemented it in the games.
"We are working hard in training and it is showing. We are looking solid as a team. We have been performing at a high level. We need to continue that."
Chelsea will now face either Liverpool or Real Madrid in the semi-finals.
"We will take anyone [in the semi-finals]. We're ready for the fight and the battle. We get to sit down and watch it and really analyse it. We will be ready for anyone.
"We are buzzing, We are in a good position at the moment. We know we are playing well but we have big, big games coming up. We have an FA Cup semi-final and we go into each game with the confidence we can win. We need to do that in the league as well."
Mount admitted his side could have played better on the night in defeat against Porto, but that making the last four was their only focus.
He said: "It doesn't get better than that. Today the most important thing was getting through. We could have done better on the day, we could have played better. But performance was probably at the back of our heads and getting through to the semi-final of the Champions League was at the forefront, and we did that tonight."
Join our new commenting forum
Join thought-provoking conversations, follow other Independent readers and see their replies