Chelsea manager Thomas Tuchel says Champions League is 'anyone's competition'
Thomas Tuchel has said the Champions League is "anyone's competition" after Chelsea advance to the semi-finals on Tuesday night for the first time since 2014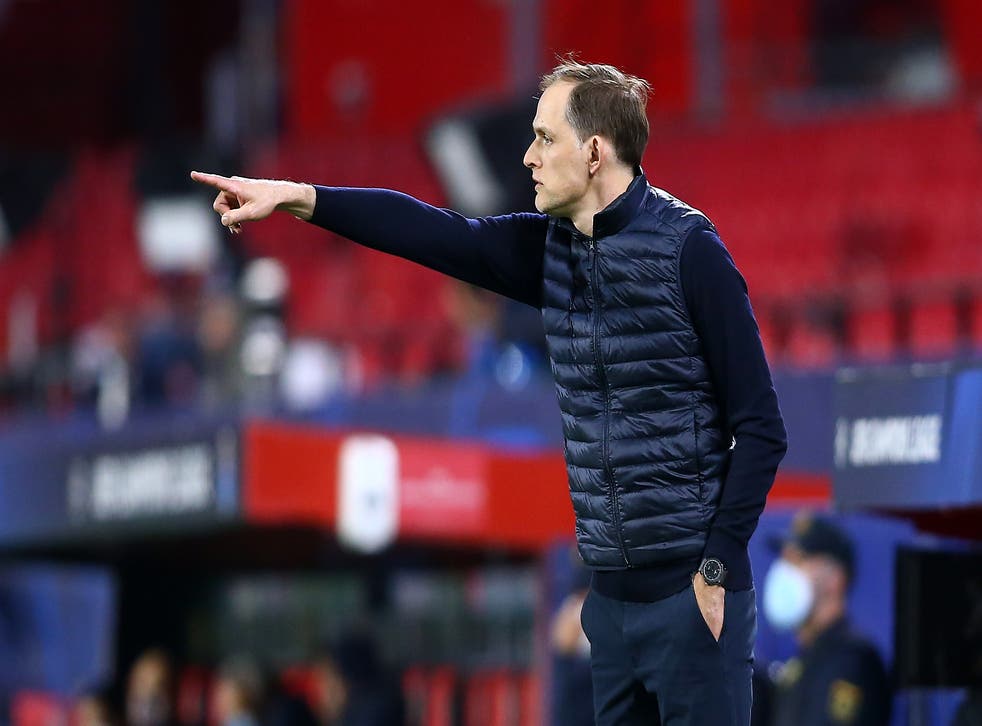 The Blues lost to Porto 1-0 on their second leg fixture, but progressed 2-1 on aggregate, with Mason Mount and Ben Chilwell's first leg goals proving critical.
Chelsea will play either Liverpool or Real Madrid for a spot in the final, as Medhi Taremi's superb late goal proved too late for the limited Porto side.
Since joining the side in January, Tuchel has been pivotal for Chelsea's advancement, guiding them from ninth place in the Premier League to within a point of the top four, as well as into the FA Cup semi-finals and Champions League semi-finals.
"We're in the competition and in the semi-final, it is anyone's competition," the German said.
"It is a very big achievement. Once you are there, you play for the final; this is clear.
"We take every minute to learn and grow. You cannot improve without these experiences, so we are doing it now during the process, while we are playing it."
However, Chelsea were frustrated to surrender their clean sheet and missed a number of good chances, but with one eye on their FA Cup semi-final against Manchester City this weekend, their measured performance proved enough.
Paris St-Germain were beaten under Tuchel in the final last year but he remains unbiased to either side Chelsea could face next.
"In general, I like not to play against teams from your same league in the Champions League as it gives more of a feeling of a European competition but that is the only thing," he said.
"The Liverpool tie is far from over, but I will watch it for sure.
"It is a pleasure to watch it as a semi-finalist, which is a great achievement. We will watch these games, and everything is possible. Liverpool are very strong at home so we take what we get. It is a good situation for us."
Chelsea's captain Cesar Azpilicueta praised teammate Christian Pulisic who won 11 fouls against Porto – the most recorded by any player in a single Champions League game in the past five seasons.
"He was very good, working really hard on getting the ball, dribbling," Azpilicueta said, "Obviously, we tried to get our rhythm in the game, but sometimes it is difficult.
"The team defended brilliantly, everybody. The attacking players, they did an amazing job.
"I think the team worked very well and I'm very happy with the fighting spirit from everybody."
Join our new commenting forum
Join thought-provoking conversations, follow other Independent readers and see their replies