Chelsea's Christian Pulisic delighted to be back after two-goal return against Crystal Palace
The winger played 90 minutes in the Premier League for the first time since January in the 4-1 win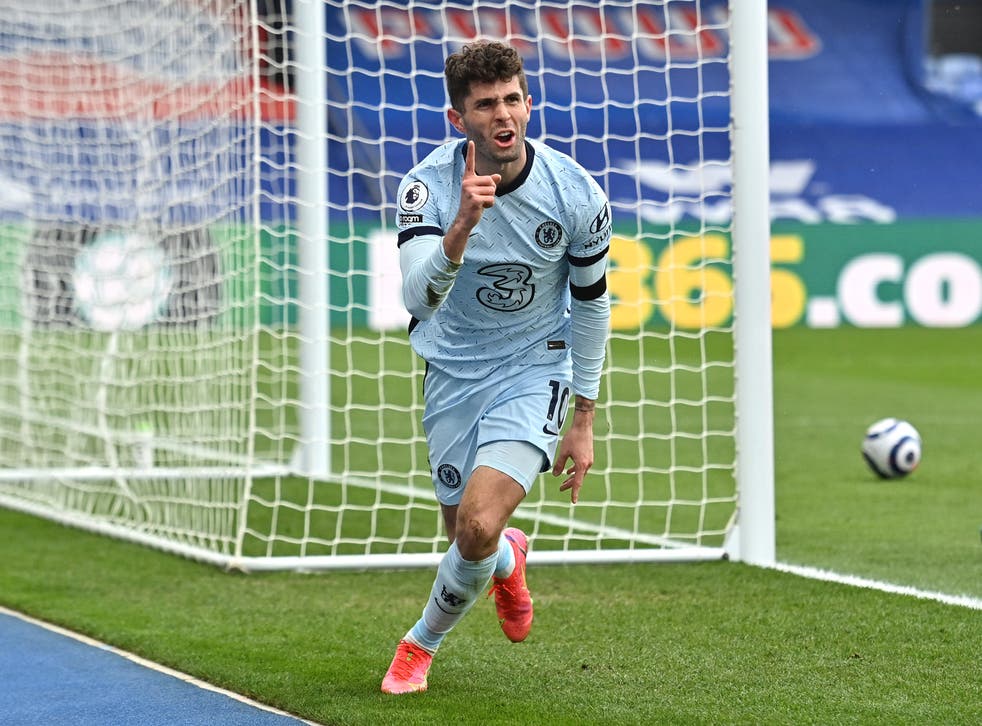 Christian Pulisic has insisted he is feeling good and confident despite a stop-start campaign for Chelsea so far.
The American was the Blues' two-goal hero in the 4-1 win at Crystal Palace where Kai Havertz also starred.
A number of muscle injuries have restricted Pulisic's game time this season, firstly under Frank Lampard while recent calf and hamstring issues have held him back since Thomas Tuchel's arrival, but the 22-year-old took his tally for the week to three with a brace on Saturday.
In a front trio with Havertz and Mason Mount, the Blues scored more than twice in a game for the first time since their German manager was appointed in January.
"It feels good to be back, back playing and I'm very confident right now, so I'm feeling good," Pulisic told the official club website.
"We have a lot of dynamic players that we can get the ball to and switch sides. It can't be easy to defend, I imagine. We showed that and it worked out really well."
The 4-1 success helped Chelsea respond from their shock defeat to West Brom last time out in the Premier League and got them back on track in the race for the top four.
With only 12 league starts this season, Pulisic is eager to play a part in their battle to qualify for the Champions League again following a similar situation last term.
He added: "It's going to be a good race. It was last season and we're ready for the challenge."
Boss Tuchel is keen for his players to also rise to the occasion when given opportunities like Pulisic and Havertz did in particular in south London.
Timo Werner and Tammy Abraham were restricted to unused substitute roles and Tuchel insisted: "Now is the time to fight for your place. If you have a place in the squad, now is the time to fight for your place on the pitch.
"If you are on the pitch, now is the time to fight to stay there. This is the moment, this isn't the moment for big changes. We didn't make a lot of changes [at Crystal Palace] because we are in a race for the top four and we don't judge games as more important.
"We go step-by-step and that's easier to say than do but I felt we were absolutely focused and that's what we demand."
PA
Join our new commenting forum
Join thought-provoking conversations, follow other Independent readers and see their replies