Crystal Palace 1 Chelsea 0: Jose Mourinho reveals he warned 'cute' ball boy he would be 'punched' one day if he kept time wasting
Incident happened in the closing stages of the Blues defeat at Selhurst Park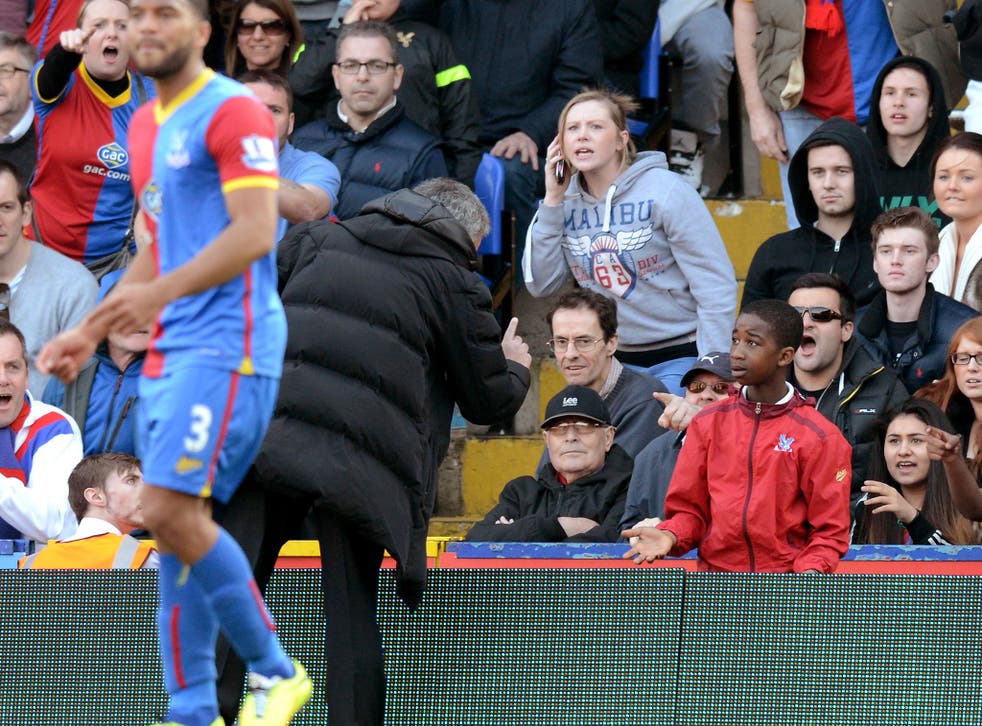 After Chelsea's shock 1-0 defeat at Crystal Palace on Saturday, manager Jose Mourinho revealed that he warned a "cute" ball boy at Selhurst Park that one day he would be "punched" if he kept time-wasting.
John Terry putting the ball into his own net was the only goal of the game, after which Mourinho conceded that Chelsea's hopes of winning the Premier League title this year were over.
As the Blues' Spanish left-back Cesar Azpilicueta started to become frustrated with the ball boy on the touchline, who delayed a throw in by refusing to return the ball, Mourinho intervened to avoid a repeat of Eden Hazard's clash with a ball boy at Swansea last January, and gave the youngster a good old-fashioned telling-off.
"I thought that Azpilicueta was going to do something that a player can do when he loses his emotional control," Mourinho said.
"The kids are educated to do this but if a player hits a ball boy, the person that educates them disappears.
"The ball boy stays and the player in trouble stays, that pushes the kids or punches the kid or kicks the kid.
Crystal Palace: The latest match pictures

Show all 60
"And the way Azpi was going I thought [he might] because the kids were doing that all the time.
"I went to stop Azpi and after that I had a chance to get the kid and the kid was cute.
"He came to me and I told him, 'You do this, one day will somebody punch you'.
"Last year the same thing happened with Eden but the kids, it's not their fault."
Register for free to continue reading
Registration is a free and easy way to support our truly independent journalism
By registering, you will also enjoy limited access to Premium articles, exclusive newsletters, commenting, and virtual events with our leading journalists
Already have an account? sign in
Join our new commenting forum
Join thought-provoking conversations, follow other Independent readers and see their replies