FA Cup final: Crystal Palace can cause Manchester United problems in FA Cup final, says Danny Higginbotham
Louis van Gaal is under pressure after his side finished fifth in the Premier League, and his team may be vulnerable on Saturday if Crystal Palace defend deep and hit them on the break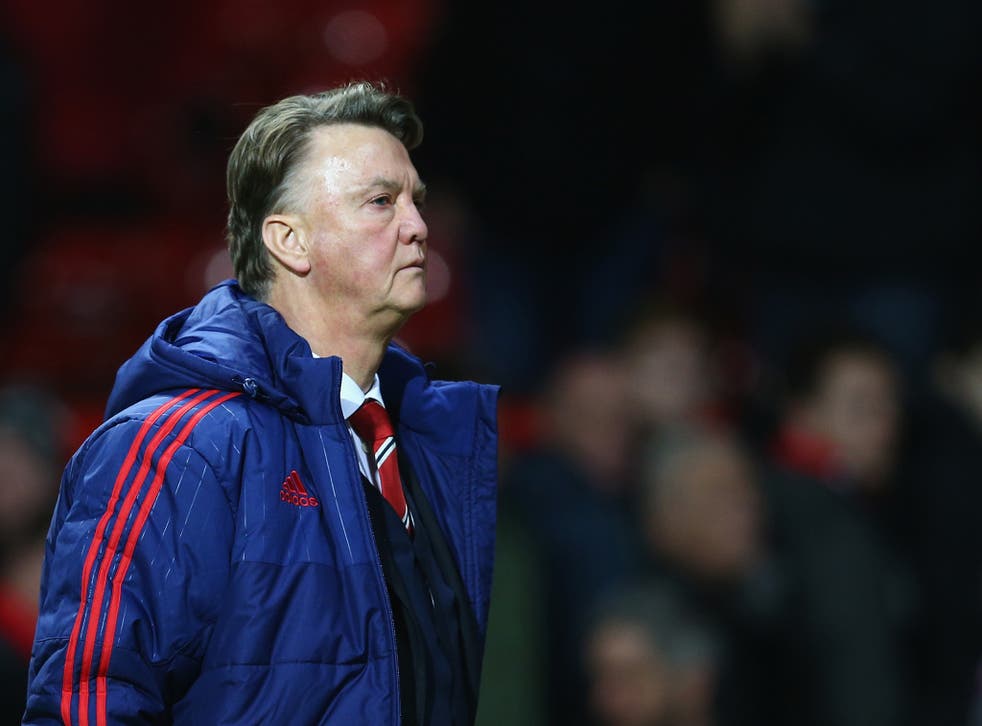 Manchester United have not won a trophy since Sir Alex Ferguson left in 2013, and have not won the FA Cup since 2004. Louis van Gaal has taken them from a fourth placed finish last year to fifth this year, and back into the Europa League. It may eventually cost him his job.
So there can be no doubt whatsoever which team is under more pressure going into tomorrow's FA Cup final. United need to win, and if Crystal Palace are clever they can use that pressure to their benefit.
This is why I think that Palace can spring a surprise at Wembley. Manchester United will surely dominate possession but that does not mean the match will necessarily be one-sided too. If this season has taught us anything, it is that possession alone does not win you football matches.
Crystal Palace may not have had the best season in the Premier League but I believe they have the tools to cause Manchester United real problems. At their best, they are a deep-lying counter-attacking team. They have taken as many points in away games as at Selhurst Park this season, and scored one more goal on the road. What they have to do tomorrow is treat the final as if it were an away game, with the task of containing and frustrating United.
Pardew will be very aware of the fact that United often dominate possession, but do not create enough chances with it. That means that they ought to let United have the ball, playing in their own half of the pitch. The priority must be that United do not get in behind them, which means defending deep and with as little space as possible between the back four and the midfield five.
This means that the most important period in the whole game will be the first 20 minutes, when United will be trying to get off to a fast start, scoring the early goal which would force Palace to come out and play. That opening spell is so important in games like this, when one team wants the ball and the other wants to defend deep.
Just look at the two meetings between these two teams so far this season for evidence of how this works. In the game at Selhurst Park last October Palace frustrated United, dug in, and held on to a 0-0 draw. But when they met at Old Trafford one month ago United went ahead after four minutes, controlled the game and won 2-0. Palace will try to play this game in segments, and their first priority will be to get through the first 25 minutes. Then they can grow into the game. If they get to half-time at 0-0 they will be delighted.
The longer this game goes on, the more dangerous Palace will be. Everyone knows what their strength is, which is the pace of Wilfried Zaha and Yannick Bolasie on the wings, and how quickly they can turn defence into attack. They are so fast that they can afford to give United players a two-yard head start and still be confident of beating them in a foot race. That is a further encouragement for Palace to sit deep, encouraging United onto them. The more space United leave in behind, the more Palace have to attack into.
Anyone who has watched United recently knows how vulnerable they have been in wide areas. Both Tottenham Hotspur and West Ham United saw this and decided to attack down United's right flank, knowing that Juan Mata, playing on that side, would not do the defensive work required. Danny Rose took advantage of that freedom when Spurs beat United 3-0 at White Hart Lane last month, and Aaron Cresswell did the same when United lost 3-2 at Upton Park 10 days ago.
But against Bournemouth on Tuesday night we saw an overdue change from Van Gaal, a recognition of the fact that for all his talents Mata does not have the defensive side to his game required to play out wide. So Mata was moved inside, Jesse Lingard was back on the right and United were much stronger for it.
Mata's best position is as the number 10 in a 4-2-3-1 with pace all around him. With Lingard, Marcus Rashford and Anthony Martial trying to stretch play, he will have the space to show his quality. He struggles when Wayne Rooney plays up front and drops back into his zone, but with Rooney behind him in midfield alongside Michael Carrick that is less of an issue.
The difference tomorrow, though, is that Marouane Fellaini is back from suspension. Van Gaal may struggle to get both him and Mata in the same team, but he has a clear choice between the two in that number 10 role.
Mata's qualities are well known but Fellaini can give United a more physical threat. He can help United to go direct by winning the ball in the air, and if United are trying to get in behind then he can flick the ball on. With Palace likely to sit so far back, though, there will be very little space in behind them. If Palace stick to their own half, there will be little point in playing 10 yard passes to Fellaini with the whole Palace team in front of him.
Players Manchester United have failed to sign under Ed Woodward

Show all 11
The best way to combat Fellaini was shown by Jose Mourinho's Chelsea on their way to the Premier League title in April 2015. Chelsea sat very deep, allowed United the ball, and Van Gaal's had no way to go direct, neutralising Fellaini's strengths. Eden Hazard scored the only goal of the game on the break.
It might suit Palace's defensive game more for Fellaini to play, because they will be happy to play as deep as possible, and will be happy for United to play out from the back. But if Mata does play instead, Palace will want to force David De Gea to kick the ball long. This would mean three or four of Palace's players pressing the United defence, blocking that first pass, making De Gea go direct instead. Then once the long ball had been played, Palace's forwards would retreat back to half-way.
Whoever Van Gaal picks there, he is likely to field a team featuring just two of his own signings, Martial and Daley Blind, which says a lot about the quality of the recruitment in his two years at United. Palace will have the ability, in defence and attack, to cause them problems. This is a huge game for United, and for their manager, and even if they win it does not mean they are going in the right direction.
Register for free to continue reading
Registration is a free and easy way to support our truly independent journalism
By registering, you will also enjoy limited access to Premium articles, exclusive newsletters, commenting, and virtual events with our leading journalists
Already have an account? sign in
Register for free to continue reading
Registration is a free and easy way to support our truly independent journalism
By registering, you will also enjoy limited access to Premium articles, exclusive newsletters, commenting, and virtual events with our leading journalists
Already have an account? sign in
Join our new commenting forum
Join thought-provoking conversations, follow other Independent readers and see their replies