Sam Allardyce fears he wil not be able to add to relegation-threatened Crystal Palace squad
The former England manager revealed he has already been rebuffed by several players during the current transfer window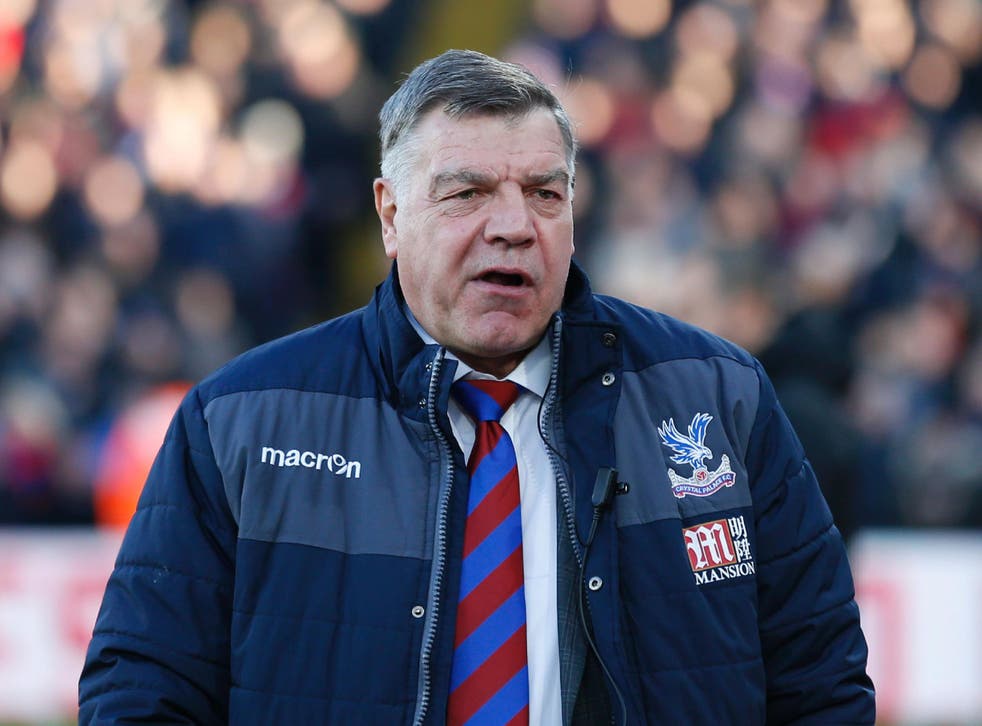 Sam Allardyce has cast doubt on whether he will able to add to his Crystal Palace squad this summer, having revealed that he has already seen approaches rejected for several targets during the current transfer window.
The former England manager finds himself mired in a relegation battle after Saturday's defeat to Everton, which saw a late Seamus Coleman strike consign his side to a place in the Premier League's bottom three.
Allardyce, who is still waiting for a first league win since his appointment at Selhurst Park in December, would like to make several additions to his squad this month, but admits he may not be able to make the signings he believes are necessary.
"We all have a desperate need at the lower end of the table than you will at the top end of the table because of the implications of falling out of this division financially," he said.
"We've already had several bids rejected, already had several 'no's from players that may not want to come and join the fight for relegation so we've tried, we've made the bids, we've talked to the agents, we've talked to the clubs, we've had acceptance in some areas, not in others.
"We've had somebody say yes and then it gets too expensive, or somebody else comes in and they get in before you do and that's a constant now until we get to February 1. When we get to the February 1, we have what we have and go forward from that."

Jeffrey Schlupp, Palace's only January signing so far, made his debut at left wing-back during the Everton defeat and found himself at the centre of controversy for the game's decisive goal.
Despite the £12.5million signing from Leicester City being stricken with cramp in the game's closing stages, referee Anthony Taylor chose not to stop play and 10-man Palace subsequently conceded from the area of the pitch Schlupp would have been defending.
Although disappointed by Taylor's failure to halt play and allow for a substitution, Allardyce pointed the blame at one of the official's assistants and claimed Coleman's winner should have been ruled out for offside.
"It's twofold, us having that bit of a blip in terms of not being able to get a sub on, playing with 10 men, and then the offside decision that could have been given by the assistant," he said.


"It was an easy one because it's right down his side. It's not on the far side. It's right in front of him, but wasn't to be.
"We're very disappointed that we haven't got a 0-0 and that clean sheet scenario that we need to start building on. I'd have been absolutely delighted with a 0-0 today but unfortunately it's a bit difficult to take that we didn't get that."
Ronald Koeman, whose Everton side remain in 7th place despite their win, was full of praise for Coleman and questioned Schlupp's apparent decision to move back onto the pitch while struggling with his injury, having initially moved out of play.
"The Crystal Palace goalkeeper [Wayne Hennessey] was outstanding, but it was impossible for him to stop the goal from Seamus Coleman," he said. "We know he has good movement. From the first second to the last, he is always on the run and it is difficult to defend that.
"I think Schlupp was not in that position because he was first out of the pitch and then took himself back on the pitch and the referee took the right decision to go on and we scored the goal."
Join our new commenting forum
Join thought-provoking conversations, follow other Independent readers and see their replies