Daley Blind tells Manchester United team-mates to focus on this season before launching Premier League title challenge next year
Blind wants to secure a return to the Champions League before United can think about winning the Premier League again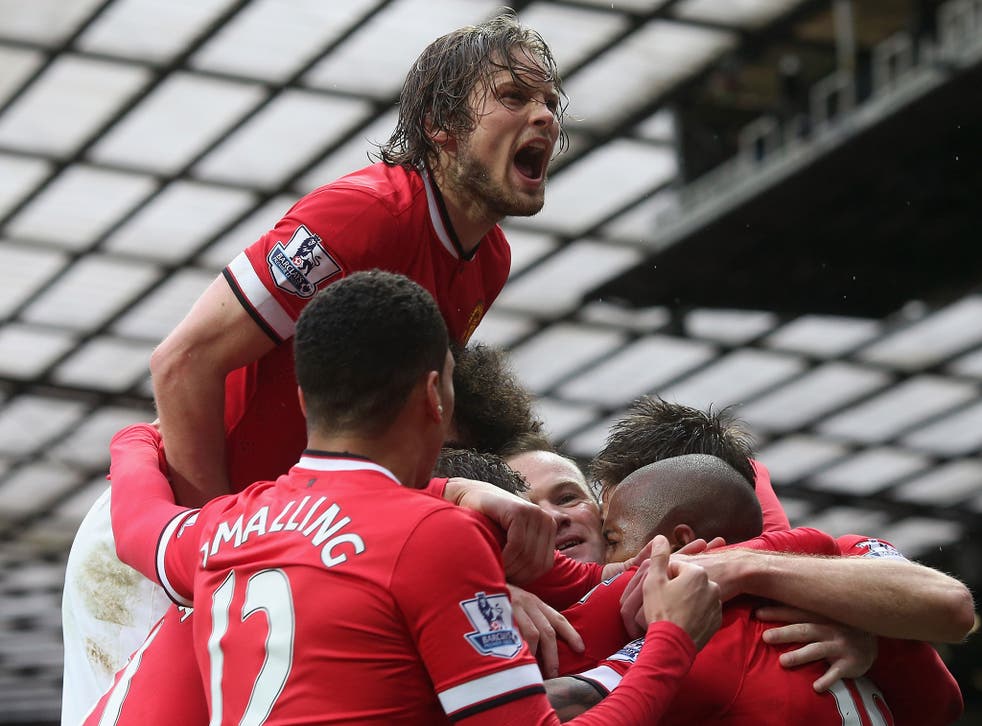 Daley Blind has warned that Manchester United need to focus on the end of this season rather than thinking about challenging for the Premier League title next year.
The 25-year-old Dutchman, who has played a significant role in United's run of six consecutive wins, accepted rivals would have taken note of the 4-2 derby win over Manchester City on Sunday.
He insisted, however, that although United could win the title next year, they had to focus on securing a Champions League place - starting against Chelsea on Saturday.
Premier League player power rankings - 14 April

Show all 19
Blind said: "I think Manchester United is always a club that is fighting for the title.
"Of course other teams are watching us, but we have to watch ourselves this season, our own games, focus on that and then we will see where it ends
"We don't have to watch for Chelsea. We have to watch for our own games, we have to look at ourselves. Every game is a final to the end and we have to believe in ourselves."
Blind credited a pre-match team talk from skipper Wayne Rooney about ending their run of four successive losses against City with giving the United players an extra edge on Sunday.
He added: "It was a thing that was always in our minds. It was going through the team. Everyone knew how important this game was, not only because it's a rat race in the last games, but also because of the history of the last four games.
"Wayne Rooney mentioned that in the dressing room before the game to all the players and it is something that you have in mind when you go on to the pitch. You saw how everyone was fighting for each other.
"Maybe after the first five minutes we were a bit like, 'What is happening here?' but after that we picked it up again and we did very well. And with the crowd behind us, it was amazing."
PA
Register for free to continue reading
Registration is a free and easy way to support our truly independent journalism
By registering, you will also enjoy limited access to Premium articles, exclusive newsletters, commenting, and virtual events with our leading journalists
Already have an account? sign in
Register for free to continue reading
Registration is a free and easy way to support our truly independent journalism
By registering, you will also enjoy limited access to Premium articles, exclusive newsletters, commenting, and virtual events with our leading journalists
Already have an account? sign in
Join our new commenting forum
Join thought-provoking conversations, follow other Independent readers and see their replies