Damien Comolli blames Liverpool's poor start on Brendan Rodgers making 'too many signings'
The club's former director of football said they have made 'huge gambles'
Mark Critchley
Tuesday 15 September 2015 11:17 Comments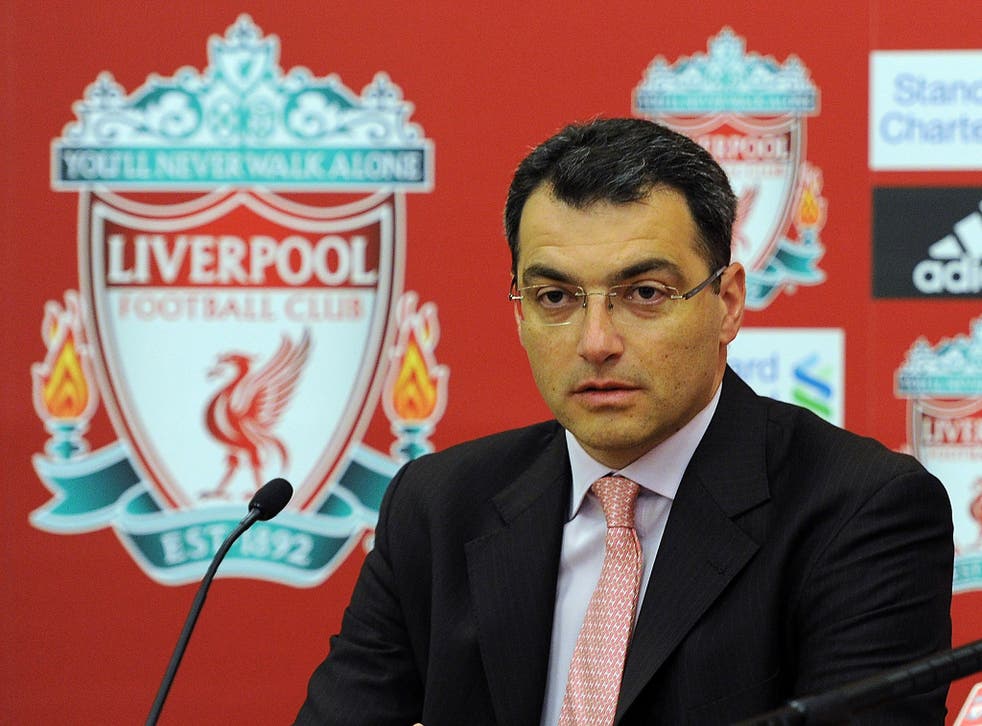 Damien Comolli has blamed Liverpool's poor start to the season on 'too many summer signings' and 'massive gambles' in the transfer market.
The former director of football at Anfield believes that a number of players in Brendan Rodgers' side are struggling to bed in and, for the second season running, the Liverpool manager has changed too much too soon.
"I said before the beginning of the season that it is a massive gamble to change as many players as they did in the summer, as they did last summer," Comolli said.
Despite starting off with two unconvincing wins against Stoke City and Bournemouth, Liverpool have picked up just one point out of possible nine in the three games since.
The Reds' slow start took a turn for the worse at Old Trafford on Saturday, following a 3-1 defeat at the hands of rivals Manchester United.
"If you look at Saturday, the two full backs are new – and the left back is not a left back," Comolli told Talksport.
"In midfield, for me there are two new players, because though Can has been at the club for a while he has never played in midfield, and then the front three were all new players as well.
"That's seven new players, and in reality they looked like they'd never played together before, which makes sense."
During his time at the club, Comolli himself had a chequered transfer record. The high profile acquisitions of Charlie Adam, Stewart Downing and Andy Carroll are perceived as failures but Jordan Henderson and Luis Suarez, who both joined the club under the Frenchman's watch, have proved successful.
The former director of football went on to urge Liverpool's new signings to adapt and become a cohesive unit, before they get left behind in the race for a Champions League place.
"It's going to take time, but I've said previously that it was a huge gamble, after they'd taken a huge gamble last season, and it is going to be difficult," he said.
"By the time they do start to gel, if they do, other teams will have a lot of points."
Rodgers is now some bookmakers' favourite to become the first Premier League manager to be sacked this season. After a Europa League tie against Bordeaux on Thursday, his side face Norwich City and Aston Villa at home, with fans expecting nothing less than maximum points.
"You know how it is in the big clubs," Comolli continued.
"Even though on Thursday he might rotate and play eight or nine players who didn't play at Old Trafford, if they do lose then in people's minds it is another defeat. It won't matter that it is not the best team.
"They need to avoid defeat on Thursday, then they have two massive games at home."
The Independent has launched a new football app! Live scores, in-game stats, breaking news, videos and push notifications are just some of the many features. Use the links below to download and get more from Indy Football...
iPhone
http://ind.pn/iphonefootball
iPad
http://ind.pn/ipadfootball
Register for free to continue reading
Registration is a free and easy way to support our truly independent journalism
By registering, you will also enjoy limited access to Premium articles, exclusive newsletters, commenting, and virtual events with our leading journalists
Already have an account? sign in
Join our new commenting forum
Join thought-provoking conversations, follow other Independent readers and see their replies