Emmanuel Adebayor released by Tottenham, striker had been linked with West Ham and Aston Villa
The Togo international had been frozen out at White Hart Lane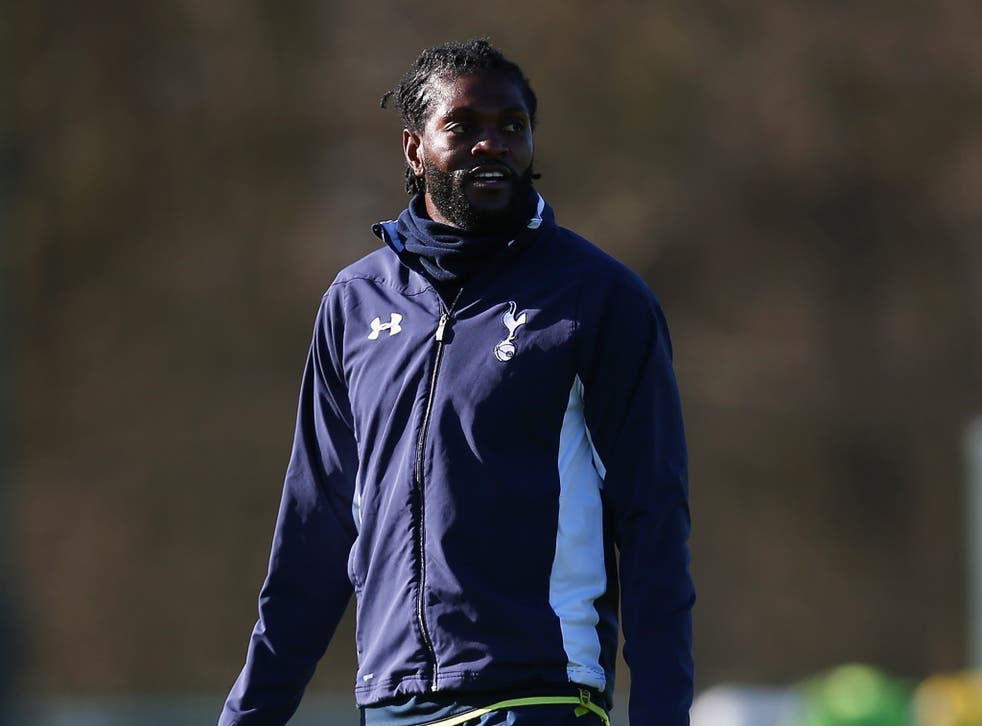 Emmanuel Adebayor has been released from his contract at Tottenham after the striker and club reached a "mutual agreement".
Spurs had been trying to offload the Togo international across the summer but failed to do so before the transfer window closed.
A statement on the club's website read: "We can confirm that we have reached a mutual agreement with Emmanuel Adebayor which will see him released from his contract with the Club."
It added: "We wish Emmanuel well for the future."
Tottenham manager Mauricio Pochettino explained that Adebayor had no future at the club earlier this week, having excluded him from the club's Premier League and Europa League squads.
"I was very clear with him, we had a conversation before the end of last season and I explained my idea," Pochettino said.
"I don't need to explain much more, I think it is clear he is not in my idea, in my mind or in the plans for the future of Tottenham.
"In football it is about the present and tomorrow, it is not about yesterday. In football it all runs quick and changes everyday, the more important thing is that I was clear with him and clear with the situation."
Adebayor turned down the chance to leave over the summer with Aston Villa and West Ham understood to be interested in the striker. He had been collecting wages of around £5m-a-year at White Hart Lane after joining from Manchester City on a permanent basis in 2012.
"We gave him the opportunity to train with the first team at different times," Pochettino added.
"But he decided to train with the under-21s. Always we give them the same opportunity to train and treat them the same as any other player.
"This is a sporting decision. I was clear with him. The decision was very clear and to retract it now would not be right. It's about making the right decision for the team and the right decision for the club. This is the decision."
Adebayor scored 41 goals in 106 appearances for Spurs.
Join our new commenting forum
Join thought-provoking conversations, follow other Independent readers and see their replies