Exclusive: Hull owner threatens to sell club if fans refuse to accept Tigers name
Dr Assem Allam says he will not put one more pound into the club if he feels the majority of supporters did not agree with his policies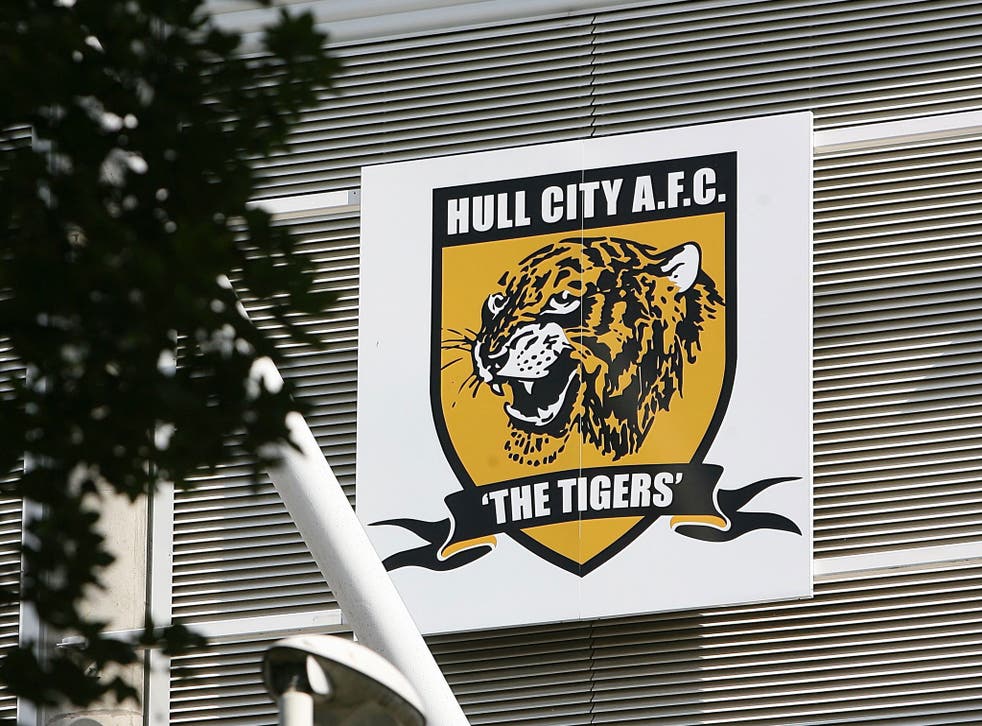 Hull City's owner has described supporters protesting against his plan to change the name to Hull Tigers as "hooligans" and warned he will put the club up for sale if the fans do not accept his authority.
In an exclusive interview with The Independent on Sunday, Dr Assem Allam said he would not put one more pound into the club if he felt the majority of supporters did not agree with his policies.
Dr Allam added that displaying banners reading "City Till I Die" and "We Are Hull City" distracts the players, prevents other fans watching the game and infringes on the rights of advertisers. The banners are accompanied by chants of "City Till We Die", but Dr Allam said of the perpetrators: "They can die as soon as they want, as long as they leave the club for the majority who just want to watch good football."
Campaign groups opposing the change have peaceably unfurled and displayed banners after 19 minutes at every home game this season, and intend to do so again at today's televised match against Liverpool. But at the previous home match, against Crystal Palace, stewards attempted to prevent a banner being displayed before relenting when the situation threatened to become heated.
Dr Allam said: "How can you be supporting a club when you distract attention during a game?" He suggested supporters buy advertising space at the stadium instead. But he also made it clear he does not intend to change his controversial plan, which he describes as "shortening" rather than changing the club name to produce what he insists is a more effective brand to market abroad, particularly in Asia and Africa, and that he retains the support of the "silent majority". If it is shown he does not, he said, he will walk away.
"I'm a simple man. Do they want me to stay? If it's 'No thank you', fine, in 24 hours the club is for sale... I do not put in one more pound."
A spokesman for campaign group City Till We Die said: "The intemperate suggestion that singing 'City Till I Die' or holding a banner with Hull City's name on it constitutes disorder is ill-informed, unhelpful and will be considered by many to be offensive; nor is it credible to believe such measured actions will effect the team we so admire."
Meanwhile, Liverpool's Daniel Sturridge misses today's game at Hull and could face a lengthy lay-off with possible ankle ligament damage. Club doctors are currently assessing the severity of the injury.
Register for free to continue reading
Registration is a free and easy way to support our truly independent journalism
By registering, you will also enjoy limited access to Premium articles, exclusive newsletters, commenting, and virtual events with our leading journalists
Already have an account? sign in
Register for free to continue reading
Registration is a free and easy way to support our truly independent journalism
By registering, you will also enjoy limited access to Premium articles, exclusive newsletters, commenting, and virtual events with our leading journalists
Already have an account? sign in
Join our new commenting forum
Join thought-provoking conversations, follow other Independent readers and see their replies