Exclusive: Manchester City facing new threat of Champions League expulsion
Rivals could challenge their European status if club cuts a Financial Fair Play deal
Ian Herbert
,
Miguel Delaney
Sunday 02 February 2014 01:00 Comments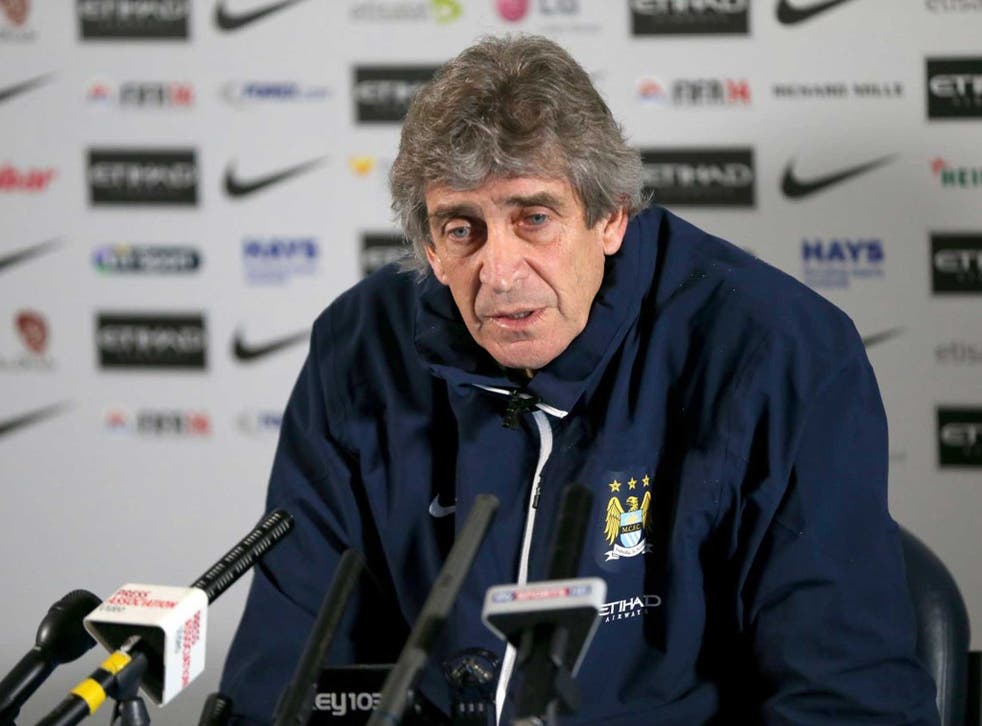 Manchester City's place in next season's Champions' League could be challenged by rival clubs this summer because of detailed new Uefa rules over Financial Fair Play (FFP).
The news comes as the Chelsea manager, Jose Mourinho, cranked up the debate over football finances ahead of tomorrow's showdown with City by declaring that some clubs are dealing with FFP "in a dodgy way". Although Mourinho did not name City, he was speaking days after they released their 2012-13 financial results last week which showed an annual wage bill of £233 million – £639,000 a day.
City's confidence that their balance sheet will pass Uefa's FFP test is openly questioned in some quarters, with sceptics claiming they have used creative accounting to meet the guidelines, though the club categorically deny this.
Now a new problem has emerged in the obscure though highly significant small print of the new FFP rulebook. If City fail to meet FFP, a "directly affected party" has 10 days to appeal against any attempt by the club to then cut a deal with Uefa to reduce their sanction of a likely Champions League ban. City would then be exposed to a Uefa tribunal.
The governing body may deliver their verdict on clubs' finances as early as May. Arsenal and Liverpool have made it clear they expect strong enforcement of FFP by Uefa and both clubs could make the challenge – putting them in a state of open conflict with City – if either miss out on a Champions' League place.
Liverpool's principal owner, John W Henry, said in his first meeting with British newspaper journalists in 2010, that it did not matter he lacked a "'Sheikh' in front of my name" because FFP would deliver a level playing field and he had that in mind when buying Liverpool. Henry's managing director at Anfield, Ian Ayre, said in 2012 that "the rules are rules and should be hard and fast. What will kill the initiative, or certainly stifle it, is people easing themselves into it rather than the rules applying and everyone operating within them," he said.
City's status in next year's competition could only be challenged if they are first ruled a FFP defaulter and then reach a "settlement agreement", which is effectively a plea bargain. The existence of such a system has surprised FFP analysts.
The European Commission has a similar procedure which provides incentives for companies to admit to competition-law breaches in exchange for a lower fine. Thus settlement usually results in a reduced penalty as a carrot to settle in the first place. But, in football terms, it would be double edged. While it might allow FFP defaulters to escape a full Champions' League ban by effectively being put on probation to get their finances in order, it also opens up a legal process by which their rivals could challenge their Champions' League place.
Daniel Geey, the football law specialist at the firm Field Fisher Waterhouse, who has advised clients and written extensively on FFP, said: "The new procedural rules and in particular Article 15 regarding settlement give the [Club Financial Control] Uefa body the power to settle before an infringement decision is made. This new rule has been implemented only months before the first break-even decisions are taken and it will take some time to understand the instances where settlement may be used."
The new rules state that settlement agreements will take particular account of mitigating factors which Manchester City will draw heavily on, such as wages of players signed before June 2010, which the Abu Dhabi-owned club put at £80m.
The revelations will provide an intriguing backcloth to tomorrow night's top-of-the-table clash between City and Chelsea at the Etihad Stadium.
Under the rules, which cover the most recent two years of annual accounts, Chelsea would meet the criteria by virtue of their £1.4m profit in 2012, even though they then lost £49.4m in 2013.
When a journalist said to Mourinho at his Friday press conference: "You talked about dodgy financial fair play, and have spoken about City before..." he interrupted to reply: "There are clubs that are following exactly the project of the financial fair play and there are other clubs doing it in a dodgy way," he said. "That for me is very clear. I don't [name] the clubs, that's not my job.
"If I was a journalist interested in football, and football entourage and whatever, it would be something interesting to do and it's not very difficult to do, but that's when financial fair play, the name, the meaning has to be fair financial fair play, not dodgy financial fair play because if it's dodgy, take the fair and put just dodgy financial fair play."
Register for free to continue reading
Registration is a free and easy way to support our truly independent journalism
By registering, you will also enjoy limited access to Premium articles, exclusive newsletters, commenting, and virtual events with our leading journalists
Already have an account? sign in
Join our new commenting forum
Join thought-provoking conversations, follow other Independent readers and see their replies