Arsenal missed out on Angel Di Maria when he was 17, reveals Arsene Wenger as he calls for non-EU work permit rules to be scrapped
Arsenal manager wants to scrap work permits for all non-EU players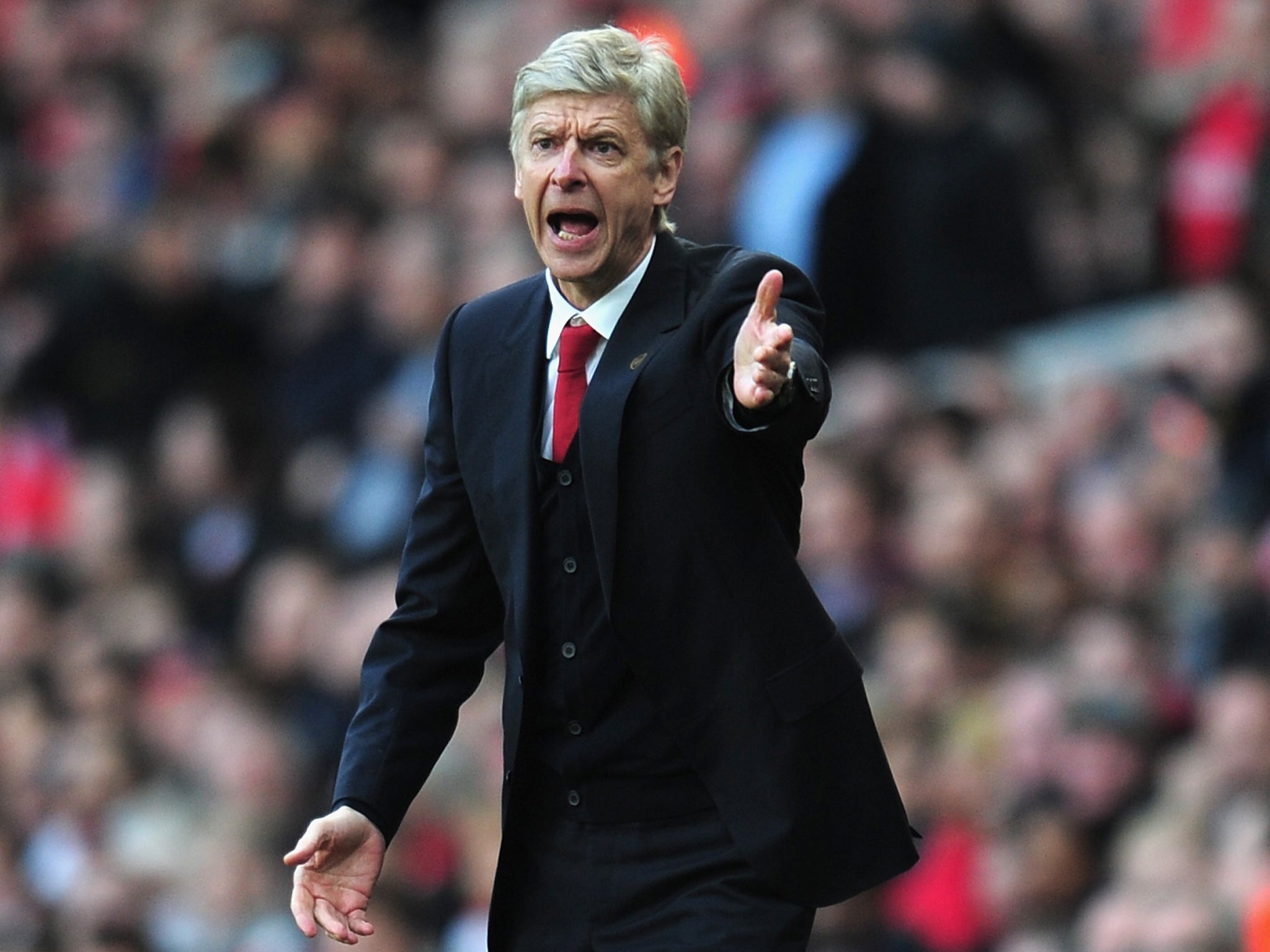 Arsène Wenger has urged the Government and the Football Association to scrap all obstacles preventing non-EU footballers from obtaining work permits to play in the Premier League, having admitted that he was stopped from signing a teenage Angel Di Maria by the current rules.
The spotlight has been thrown on the Home Office work permit rules in this transfer window by Wenger's attempts to sign the £15m-rated Brazilian defender Gabriel Paulista, who the club seem confident will be given a work permit on appeal despite not coming close to fulfilling the required criteria. Leicester City's new Croatian signing, Andrej Kramaric, was also waved through on appeal.
Wenger confirmed that Arsenal were in talks to sign Paulista from Villarreal, rating their chances of success at "50-50", and when pressed on the player's unsuitability for a work permit he said the rules needed changing.
Under current criteria a non-EU player must have played 75 per cent of his country's internationals over the previous two years. Paulista has never played a senior game for Brazil, or for any of the national junior teams.
Transfer talk - 23 January
Show all 5
Yet Arsenal expect they will be able to argue his case at one of the hearings run by the FA on behalf of the Home Office, which has a record of granting work permits, or Governing Body Endorsements (GBE), to 76 per cent of applicants.
The FA wants to change the rules this summer, abolishing the GBE hearings. It will lower the threshold of international appearances to 30 per cent over the last two years but insists that applicants are from a top 50-ranked Fifa nation, rather than top 75 as it stands. Crucially, there would be an exemption for any player costing more than £10m.
Asked what the FA should do with the rules in order to achieve its goal of protecting native talent from mediocre foreign signings taking up places in Premier League squads, Wenger said: "Ideally, it would be to open it completely. Anyone can come in. Because at the moment we are in a position where they force you to spend money on a player who sometimes you have identified.
"We had identified Di Maria when he was 17. We wanted him to come here. So he goes to Portugal, from Portugal he goes to Spain. Why? Because he could not get a work permit [in the UK]. That means you can only get him to England once he is worth a huge amount of money.
"[Lionel] Messi [another Arsenal target in his teens] is a different example because he was in Barcelona already from a very young age. But a player like Di Maria, he left [Argentina] at 18 years of age. We saw him in an international competition.
"What does it mean if at the end of the day he comes into the country anyway, just for a huge amount of money [he cost Manchester United £58.7m this summer] and that is the only difference? And who do you pay this huge amount of money to? A club like Real Madrid? They don't need the money.
"At the end of the day we have to be conscious of that. There's two ways to approach the solution of the academies. The first is you close completely the borders of the country and you play only with English players.
"What will that do? That will kill the attractiveness of the Premier League worldwide. The second is to say: 'Look, we have the best league in the world, let's produce the best players in the world.'
"Let's open it completely. We live in a world where artificial protection is negative. If you want to be the best league in the world you have to accept that you have to produce the best players in the world."
Having made his reputation in England signing foreign stars like Patrick Vieira and Thierry Henry, Wenger has assembled a British core to his team in the last decade. Nine years ago he signed a 16-year-old Theo Walcott and since then he has bought the likes of Aaron Ramsey, Alex Oxlade-Chamberlain, Calum Chambers and Danny Welbeck, as well as developing academy players like Kieran Gibbs and Jack Wilshere.
Wenger said: "I am a great believer in how you can improve players. One thing is for sure, if you put a young player with top-level players he has more chance to develop. If you put him with average players he has more chances to remain average. It's the same if you have children. You put them in the top class and if they are talented they develop better than if you put them in an average class.
"At the moment the whole speech is: 'Let's put them in an average class.' That doesn't work for the development. So we have to say: 'Maybe let's put them in the top class and see how we can help them to reach that level.' The politically correct speech at the moment is the opposite: 'Let's protect them and not expose them to world-class competition.' I think that's not the best way to develop the best players here."
Wenger also hinted that Abou Diaby, the injury-prone French midfielder, will leave the club. He is injured yet again and, with his contract due to expire at the end of the season, is not close to a return. Oxlade-Chamberlain and Hector Bellerin are doubts for Sunday's FA Cup tie with Brighton. Wenger said he had not decided if David Ospina would continue in goal.
Join our commenting forum
Join thought-provoking conversations, follow other Independent readers and see their replies