Fulham manager Martin Jol hits back at Bobby Zamora, claiming striker didn't like defending or crossing
Friday 05 October 2012 16:40 Comments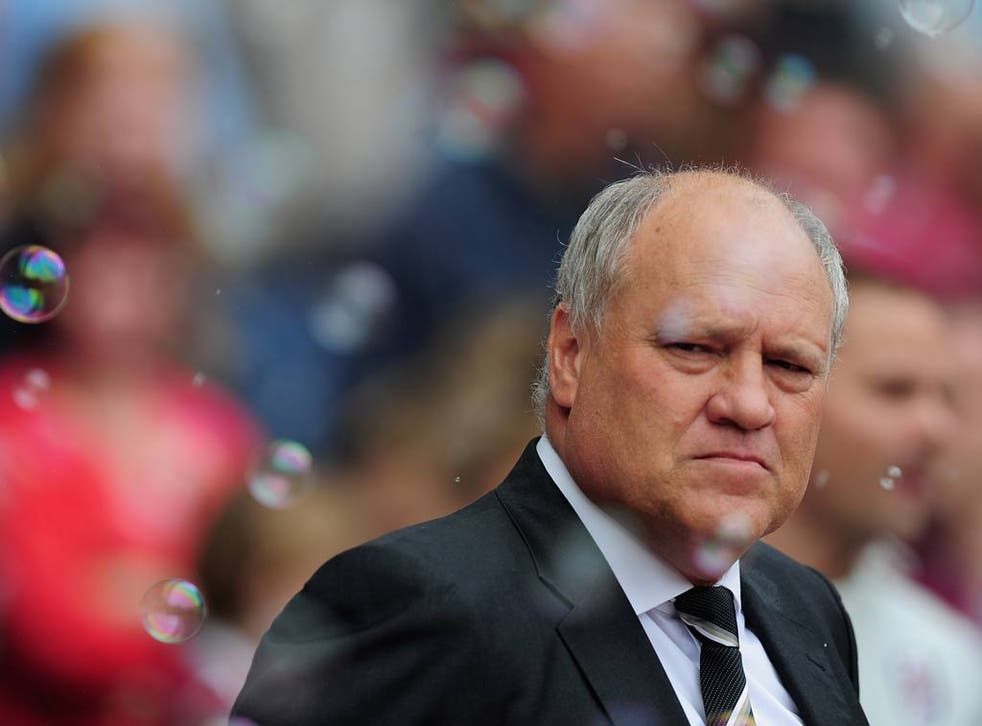 Fulham manager Martin Jol today hit back at the club's former striker Bobby Zamora for suggesting "the vast majority" of the west London club's squad do not like him.
The 31-year-old was sold to QPR at the end of January's transfer window after a period in which reports frequently suggested he did not get on with the former Tottenham boss.
Zamora broke his silence this week and claimed he was not the only one to have a problem with Jol, who was surprised that his former charge decided to make such comments.
"It is probably sour grapes," Jol said when asked about it today. "I think nothing is what it seems. Everyone knows me. The players know me so one player will say this, another player will say that.
"It doesn't matter. I don't care. For me, the most important thing is we get the results so you will have to ask the players.
"If they do well and work hard, I try to get a good relationship with them. If not, I don't.
"Insiders here know that this probably started after two weeks of me being here.
"There was a few leaks in the paper and I asked him and he said 'no, it wasn't me'. I knew it was him and his agent 100 percent.
"He said 'no, it wasn't me, I hate the press'. He hated defence and later said he hated crosses as well and that was the moment I thought 'maybe it is better to sell' and that is what we did."
Zamora was followed out of the club this summer by a number of key players, including Mousa Dembele, Clint Dempsey, Danny Murphy, Andrew Johnson and Dickson Etuhu.
Asked if he had an issue with any of those players, the normally-reserved Fulham boss added: "If you take Clint Dempsey, it is different from Mousa Dembele.
"Mousa was phoning me after his move and thanking me for everything. Every player is different.
"Clint wanted to move so then the relationship would not be great. Danny Murphy I wanted to keep so ask him. There were no issues at all.
"With Bobby it started after a couple of weeks. Everybody knew and now he has moved on.
"I don't think it is typically English to make comments after year or eight months.
"We moved on and it was not easy because I had to get another number nine.
"We did because (Pavel) Pogrebnyak scored as many goals in a couple of weeks as my other strikers did in six months.
"Later we got (Dimitar) Berbatov, who was probably our best signing ever, so people who know us, know Fulham and know me, knew it was quite a challenge here. In hindsight, you could say we managed to do well."
Zamora's comments were the main talking point at today's press conference previewing Sunday's clash with Southampton.
Jol can welcome back Kieran Richardson from injury for the match but will have to do without Berbatov, Mahamadou Diarra and Simon Davies.
Mladen Petric is also a doubt for the trip to St Mary's after picking up an injury today.
"Dimi is still on the list so I don't think he will play," he said. "I am 90 percent certain he won't.
"Diarra is still injured, Simon Davies had hip surgery so will be out for months and Petric will be a little doubt because he had a little problem with his calf today so had to drop out."
PA
Register for free to continue reading
Registration is a free and easy way to support our truly independent journalism
By registering, you will also enjoy limited access to Premium articles, exclusive newsletters, commenting, and virtual events with our leading journalists
Already have an account? sign in
Join our new commenting forum
Join thought-provoking conversations, follow other Independent readers and see their replies