Gary Lineker predicts Tottenham will finish above Arsenal in the Premier League
The former Spurs striker has been impressed with how the Gareth Bale funds were spent - and is equally impressed by how the departed Welshman has looked to immerse himself at Real Madrid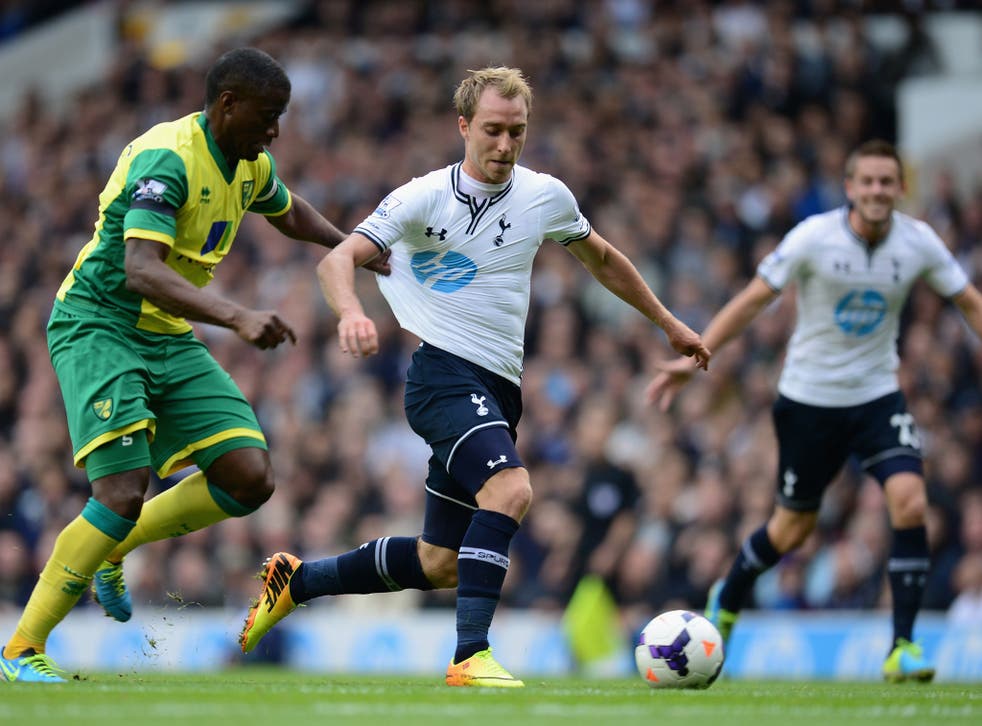 Former England captain Gary Lineker believes Tottenham will finish above Arsenal in the Premier League this season.
The two north London clubs have been finishing the season closer and closer in recent years - with the battle for fourth place going down to the final day of the season last term before Arsenal clinched the last place in the Champions League.
This season looks to be no different, with the arch rivals occupying the top two places in the league after five games - separated only by goal difference.
Lineker, who played for Spurs between 1989 and 1992, has been impressed by the signings Tottenham made over the summer and thinks they now have enough to get the better of the Gunners.
"I think they'll probably finish above Arsenal," Lineker told Absolute Radio's Rock 'N' Roll Football Show. "Well, the interesting thing is that normally clubs... if they sell a huge player, they always say, oh, we'll spend the money, we'll put it back in the team but they invariably don't, whereas at least you can say for Spurs they've had a plan and they've spent that money - and they've spent it actually before they got it really - so I think actually they've bought pretty well on the whole."
Among those to arrive at White Hart Lane this summer include Erik Lamela, Etienne Capoue, Roberto Soldado, Paulinho, Vlad Chiriches, Nacer Chadli and Christian Eriksen. It is the latter, who was signed from Ajax, that Lineker pinpointed to be a success.
"You know, not all of them are going to be successes but I think Eriksen is going to be a terrific player, Paulinho is a force to be reckoned with…he's all over the place. I think a lot will depend on how Soldado adapts; he's sort of feeling his way at the moment as we saw with Giroud at Arsenal last season he struggled, this season he's looked a different player altogether; sometimes it takes them a while but you know, they've got the nucleus of a decent looking team there. And you know, even Arsenal having a go in the transfer market these days - what's going on?"
The investment at Tottenham this season was made possible by the departure of Gareth Bale for a world record transfer fee of £86m. The Welshman is due to make his home debut at the Bernabeu this weekend and while Lineker, who made over 100 appearances for Barcelona between 1986 and 1989, thinks it may take him time to adapt to life in Spain, the partnership with Cristiano Ronaldo could be formidable.
"I think they might score a few goals. The problem is where they can balance it at the other end but I mean, what a team going forward that will be. Ronaldo is something else. Bale has massive, massive potential; he was unbelievably good last season. It might take him a while to adapt, shame he's had one or two niggly injuries going into it, but prodigious talent, so they will certainly be worth watching and then you've got Messi and Neymar at the other place, so... Not bad."
Lineker, who is fluent in Spanish thanks to his time at the Nou Camp was impressed by Bale's efforts to speak the local language when he was unveiled by Real Madrid.
"He didn't just do two or three words, he uttered a whole sentence and you know, he'd probably been given a bit of guidance but good for him for having a go and the accent was fine and it's appreciated and that's the question, in a place like Real Madrid, big clubs like that, where they understand you're immediately making an effort to integrate yourself and you know, if there's one thing that he's got to do, is learn Spanish - communication is so important and in all sorts of different ways it makes life easier on and off the pitch and if you can... when I went to Barcelona, I looked at all the players that had been pretty successful abroad, Laurie Cunningham, Ray Wilkins, Platty (David Platt), Trevor Francis, Steve Archibald - the ones that did really well, where the ones that sort of immersed themselves in the culture and learned the language etc and I don't think it's any coincidence."
Listen to the full interview with Gary on Ian Wright's Rock 'N' Roll Football, Saturday's from 5pm www.absoluteradio.co.uk/listen
Join our new commenting forum
Join thought-provoking conversations, follow other Independent readers and see their replies