Gary Neville says Louis van Gaal's 3-5-2 system sees Manchester United lack 'tempo' and 'risk taking'
The preferred formation of the Dutch manager has led to much debate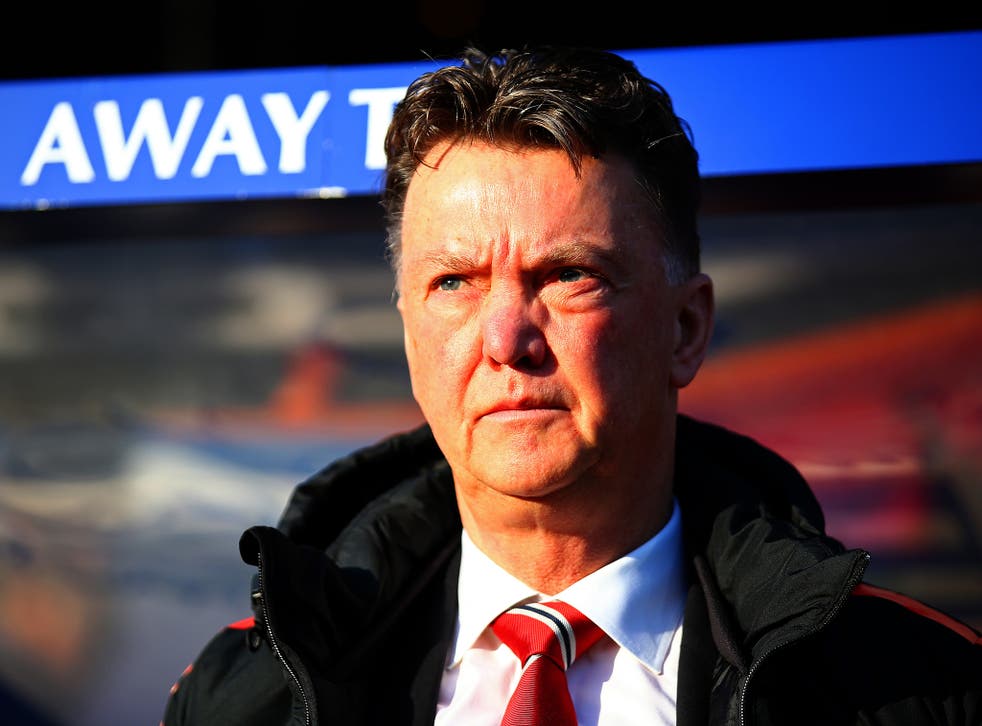 Gary Neville has questioned the preferred 3-5-2 formation being played by Manchester United this season, suggesting it's led to a lack of tempo and is a risk averse system.
Louis van Gaal has made clear it's the formation in which he wants to see United play, but with results only marginally better than under his predecessor David Moyes, questions have been asked.
Among those appearing disgruntled are the club's own supporters, who over the last couple of decades have been used to a fast and attacking style instilled under Sir Alex Ferguson. During the win over QPR at the weekend, the away supporters at Loftus Road chanted "four-four-two" and "attack, attack". They got their wish and Manchester United managed to find the breakthrough, although Van Gaal insisted after the game that it wasn't pressure from fans that led him to tweak the system midway through the game.
Speaking during last night's Monday Night Football show on Sky Sports, former Manchester United defender Neville explained where he saw problems with the system.
"They play the ball out from the back – as most good teams would – but the tempo is too slow.
"They haven't been taking risks in the 3-5-2 system and in the first 57 minutes at QPR there were no goals, only five shots, four on target and 68 per cent possession.
"Then, when they go to the back four, there's less possession but goals, more shots and generally a far better performance from them in the last half hour."
Neville continued: "It's partly the system but it's a mentality thing as well. I'm not a fan of 3-5-2, when you play that, you end up with your centre backs being the free men and that becomes a careful option, then it kicks into your mentality: 'I've always got a safer pass'.
"It's more impatience than unhappiness (from the Manchester United fans)."
QPR 0 Manchester United 2 player ratings

Show all 27
Neville also said that United's current defenders are also overly keen to play simple passes that won't threaten opponents.
"They play too many passes. Those back three players are on the ball far too much.
"In the first half on Saturday, Manchester United centre-backs had 114 passes of the ball. You look at the other teams that played away from home this weekend, Southampton (57), Chelsea (37), Arsenal (26) and it's a miraculous difference.
"When they go to the back four in the second half it goes to 54 passes. It's a big difference. They started looking at diagonal passes, playing risky ones, making QPR work and doing things that are unpredictable."
Despite calls for a change from fans and criticism from pundits, the star signing of the summer, Angel Di Maria, recently stated that it was here to stay.
"There are some people saying that we're not playing in a particularly good style or that it's not the old Manchester United - but it's not," he told MUTV.
"We're beginning something new here. We've got a new style, we've got a new manager and we're all working hard to make sure we're putting Manchester United back where it belongs."
Register for free to continue reading
Registration is a free and easy way to support our truly independent journalism
By registering, you will also enjoy limited access to Premium articles, exclusive newsletters, commenting, and virtual events with our leading journalists
Already have an account? sign in
Register for free to continue reading
Registration is a free and easy way to support our truly independent journalism
By registering, you will also enjoy limited access to Premium articles, exclusive newsletters, commenting, and virtual events with our leading journalists
Already have an account? sign in
Join our new commenting forum
Join thought-provoking conversations, follow other Independent readers and see their replies