Harry Kane admits he will have to listen to his body as Tottenham Hotspur's workload piles up
The striker insists he is '100 per cent' fit despite rushing back from injury for the north London derby
Jack Pitt-Brooke
Friday 24 November 2017 00:31 Comments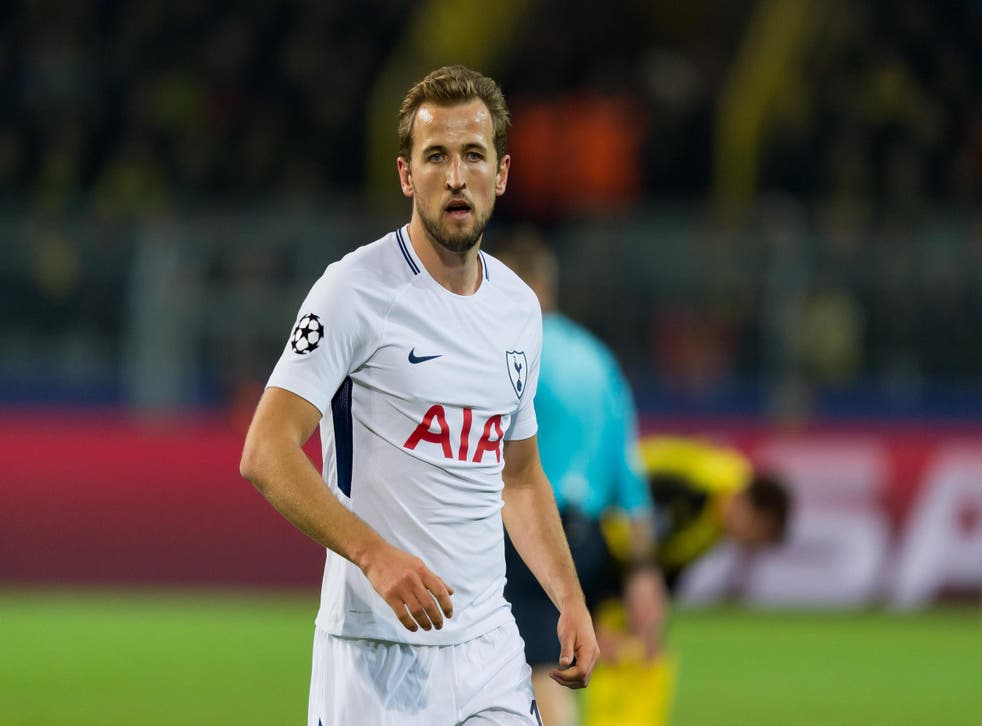 Harry Kane has admitted that he will have to manage his workload and listen to his body as he leads Tottenham through a difficult season.
The England striker recently missed Spurs' game at Manchester United with hamstring tightness, as well as England's Germany and Brazil friendlies with a knock. He returned to form with a goal at Borussia Dortmund on Tuesday night but said afterwards he will at times "have to do what is best" to keep him fit through the whole season.
But Kane, who is enjoying another remarkable season for club and country, said that he felt "100 per cent" fit right now, and that the best way for him to stay fit was by playing matches.
Kane returned from injury for Spurs' 2-0 north London derby defeat at Arsenal on Saturday and did not look at his sharpest. But he said late on Tuesday night at Signal Iduna Park that although he rushed back, he felt ready to play. "Yes I was fully fit," Kane said. "It was a rush to get back, shall we say. I wanted to get back as soon as I could. I didn't want to miss the derby. I felt good and wanted to play in Dortmund, and the gaffer gave the opportunity. I like to get into a rhythm of playing and getting minutes."
Now that Kane is back in the rhythm of playing and scoring – Tuesday's goal was his first for a month – he said that he felt fit again. "I'm playing so I'm 100 per cent," he said. "That's the way I see it."
There may be times later on in the season where Kane will feel problems that could keep him out of games, and he admitted he will have to listen to his body.
"It depends on how my body holds up," Kane said. "I do everything I can to try to make sure I can play every game. Sometimes you get niggles, like the knee and the hamstring, and you have to do what is best for you at the time."
But Kane wants to keep playing and in form, especially with a World Cup around the corner. "I will try to play every game but if it isn't possible I will
try to get back as quickly as I can," he said. "The World Cup is a long way off and a lot can happen between now and then. So I just have to keep myself fit and healthy and see what happens."
Register for free to continue reading
Registration is a free and easy way to support our truly independent journalism
By registering, you will also enjoy limited access to Premium articles, exclusive newsletters, commenting, and virtual events with our leading journalists
Already have an account? sign in
Join our new commenting forum
Join thought-provoking conversations, follow other Independent readers and see their replies