'Highbury was special' says Cesc Fabregas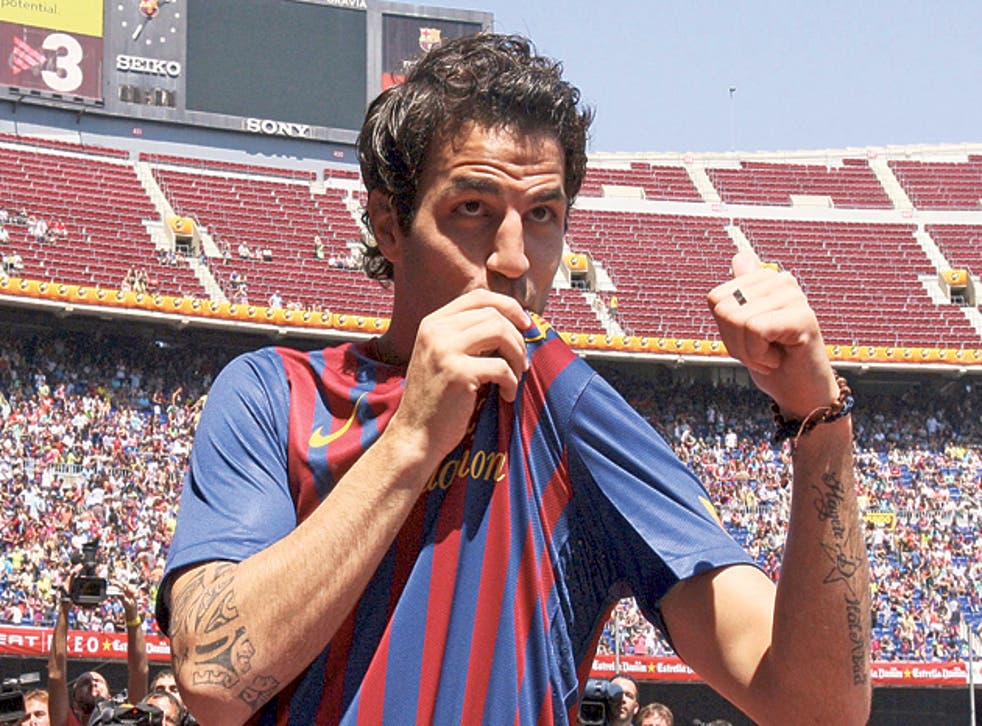 Cesc Fabregas admitted he was a worried man watching Arsenal flirt with elimination from the Champions League - and that the club may have suffered from their move from Highbury.
Fabregas, speaking ahead of Barcelona's UEFA Super Cup match against Europa League winners Porto tomorrow, repeatedly used the word "we" when talking of his former club and said the Gunners would take huge confidence from remaining among Europe's elite.
The issue of the atmosphere at the Emirates Stadium, said by Samir Nasri to "lack passion" after his move to Manchester City, was confirmed by Fabregas. The midfielder said Highbury was a "special" place - and Arsenal have not won a trophy since their move to the new stadium.
Fabregas watched on TV last night as his old team initially struggled against Udinese, going behind before hitting back to win 2-1 on the night and 3-1 on aggregate.
Wojciech Szczesny also pulled off a stunning penalty save to prevent Udinese levelling the tie before Theo Walcott snatched a late winner.
Fabregas said: "I watched it and became a bit scared when they scored and got the penalty, but I think after we saved the penalty the game became more comfortable for us and I think we played very well.
"I'm very happy for Arsenal and their fans because they deserve to be in the Champions League.
"It's a big boost for the club and the players, because it is a very difficult season and I am sure from this they will get so much confidence they can move forward."
Asked about the stadium issue raised by Nasri, Fabregas spoke in glowing terms of the club's previous home.
He added: "I think you should ask the proper fans that pay every year for season tickets. I have never felt at home as I was at Highbury at any other stadium in the world but it was not my decision, it was the club's decision, it was what they needed in that moment.
"Highbury was a special thing that I don't think will happen any more, but we have to make... Arsenal have to make the Emirates their own home now and with their own cabinet of trophies to start all over again."
Join our new commenting forum
Join thought-provoking conversations, follow other Independent readers and see their replies