'I like Demba Ba, yes - will Arsenal sign him? I say no': Arsene Wenger rules out move for Newcastle striker
Senegal striker has £7.5m release clause in his contract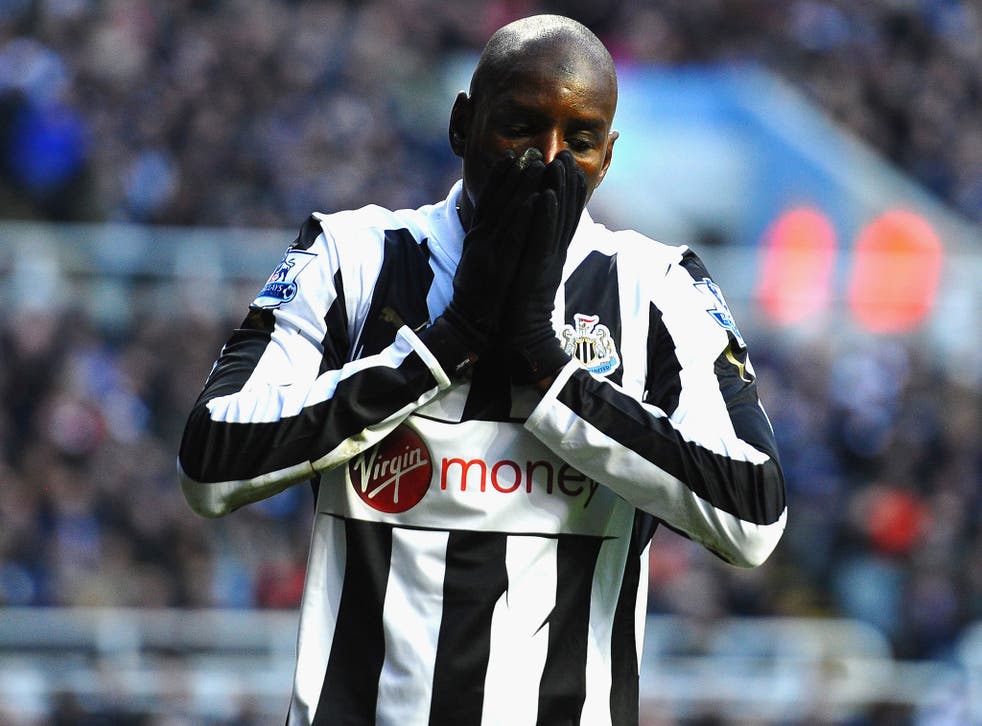 Arsenal manager Arsene Wenger has ruled out a move for Newcastle striker Demba Ba.
Ba has been on top form for the Magpies this season, scoring 11 goals to add to the 16 he bagged last term.
Toon boss Alan Pardew admitted yesterday that Ba would be sold if he did not remove the £7.5million release clause in his contract.
Arsenal are one of a number of clubs who have been linked with the 27-year-old, but even though Wenger admits he is a good striker, the Frenchman insists he has no plans to sign the player.
"I like Demba Ba, yes," the Arsenal manager said ahead of his team's match against Newcastle tomorrow.
"I don't think [this] is the right place to speak about that, because he plays against us tomorrow.
"I wouldn't like to put Newcastle or us or him in an uncomfortable position. If you ask me 'do we sign Demba Ba?' I say no."
Wenger has been linked with a host of strikers as they try to cement a top-four finish in the second half of the season.
Top of Wenger's to-do list remains securing the future of Theo Walcott, however.
Walcott's contract expires next summer and he has so far refused to pen a new deal, but Wenger insists he is confident about keeping the forward, who has played in his favoured position of striker in the Gunners' last two games.
"Yes [talks are ongoing]. Yes [I remain optimistic]," Wenger said.
Wenger refused to comment on claims he is interested in Barcelona's David Villa, but he was more forthcoming on the possibility of re-signing Thierry Henry for a second loan spell.
Wenger earlier this week played down reports he would sign the New York Red Bulls striker during the Major League Soccer off-season, but he appeared open to the prospect of re-signing the Gunners' record scorer, who has been training with the Londoners for the last few weeks.
"I've not lost interest in him," Wenger said.
"He's still coming today to practice with us.
"We have a close relationship. I think he has had a second spell at the club that was very successful. You have to be cautious that it's not one time too many.
"I have not completely (ruled out a second loan spell) but I haven't spoken about it with him at all."
Wenger confirmed this morning that Olivier Giroud and Tomas Rosicky have overcome illness and are available for tomorrow evening's home game against Newcastle.
PA
Register for free to continue reading
Registration is a free and easy way to support our truly independent journalism
By registering, you will also enjoy limited access to Premium articles, exclusive newsletters, commenting, and virtual events with our leading journalists
Already have an account? sign in
Register for free to continue reading
Registration is a free and easy way to support our truly independent journalism
By registering, you will also enjoy limited access to Premium articles, exclusive newsletters, commenting, and virtual events with our leading journalists
Already have an account? sign in
Join our new commenting forum
Join thought-provoking conversations, follow other Independent readers and see their replies