Injuries continue to frustrate Fulham manager Martin Jol
Cottagers have won just one game in 12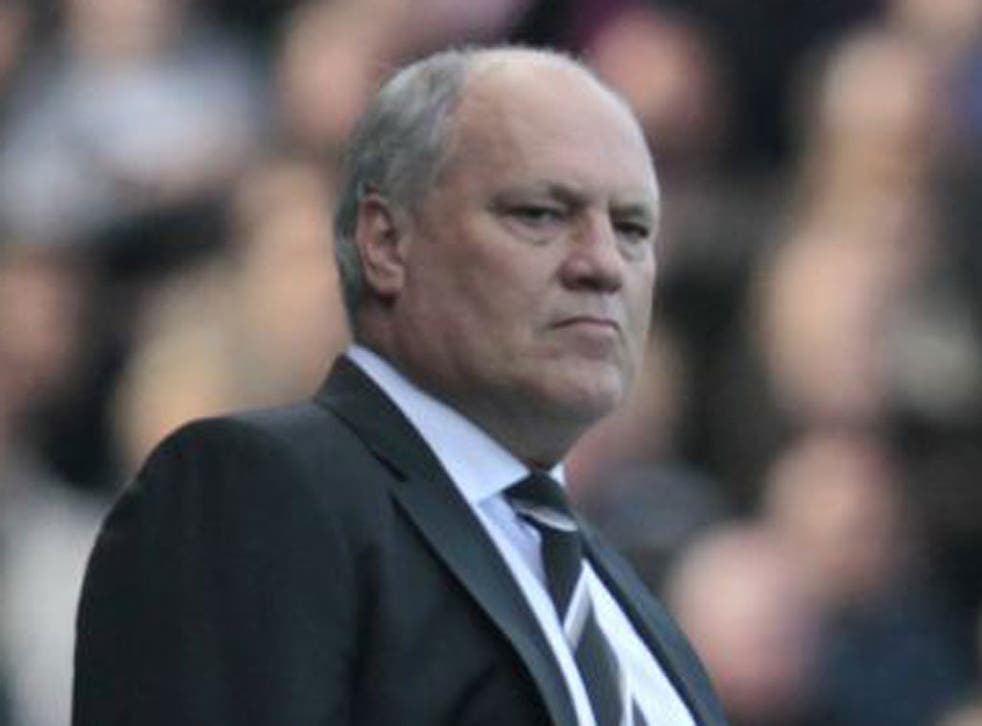 Martin Jol has admitted he can do little to shake up a Fulham squad in freefall ahead of tomorrow's New Year's Day trip to West Brom.
Jol takes takes the Cottagers to the club where he once starred as a player in the midst of the worst runs of his managerial career.
But his hopes of turning around a sequence of one win from 12 are being constrained by injuries to key men, leaving him without a great deal of room for manoeuvre ahead of tomorrow's match.
"We have to pick ourselves up and there's not a situation where we can change the team in five or six positions," said Jol, whose side have dropped to within four points of the drop zone.
"And that means that a lot of players in my team have to play again and they've played a lot of games.
"There's a little bit of tiredness."
Jol did make six changes for Saturday's defeat to Swansea but one of those was bringing back the fit-again Bryan Ruiz and another was forced by an injury to goalkeeper Mark Schwarzer.
The loss of Schwarzer was particularly calamitous, with understudy David Stockdale effectively sealing his side's fate with errors for both the visitors' goals.
Jol was hopeful Schwarzer would recover from a neck injury in time for tomorrow's match but was less certain on the fitness of Damien Duff, who appears to have been missed badly over the festive period.
Ashkan Dejagah, who signed from Wolfsburg this season, was tasked with filling the void but has so far failed to do so.
"Ashkan Dejagah has been in and out," Jol said.
"We tried to build him up and he showed some very good signs of being a very good player, but he had to play all these games for the first time almost.
"He didn't play all the games at VfL Wolfsburg so hopefully Damien will be back to unload him a bit because there are a few players who have had to play all the games and this is not what you want."
Mladen Petric and Mahamadou Diarra are close to returning but not in time for tomorrow.
"If Mladen Petric had been fit then I probably could have played with him," Jol said.
"I played Diarra when he was 50% because he's an old war horse.
"But now he wants to get back to his full fitness and I feel that he's very close."
He added: "If Diarra is back in there, it will be a very strong midfield again.
"Up front, we could have done with Petric because he can score out of nothing with his finishing.
"If these players come back, it will be like a fresh team, because we cannot play in our formation the last three months."
Jol will also try to reinforce his squad during the January transfer window but has insisted Fulham will not be held to ransom.
They could do with the kind of bargain they got when snapping up Dimitar Berbatov in the summer.
PA
Join our new commenting forum
Join thought-provoking conversations, follow other Independent readers and see their replies